Remain campaigners colluded to flout EU vote spending rules, Priti Patel claims
Ms Patel, who was forced to quit as international development secretary after holding secret meetings with senior Israelis, claimed rules had been breached to feed propaganda to voters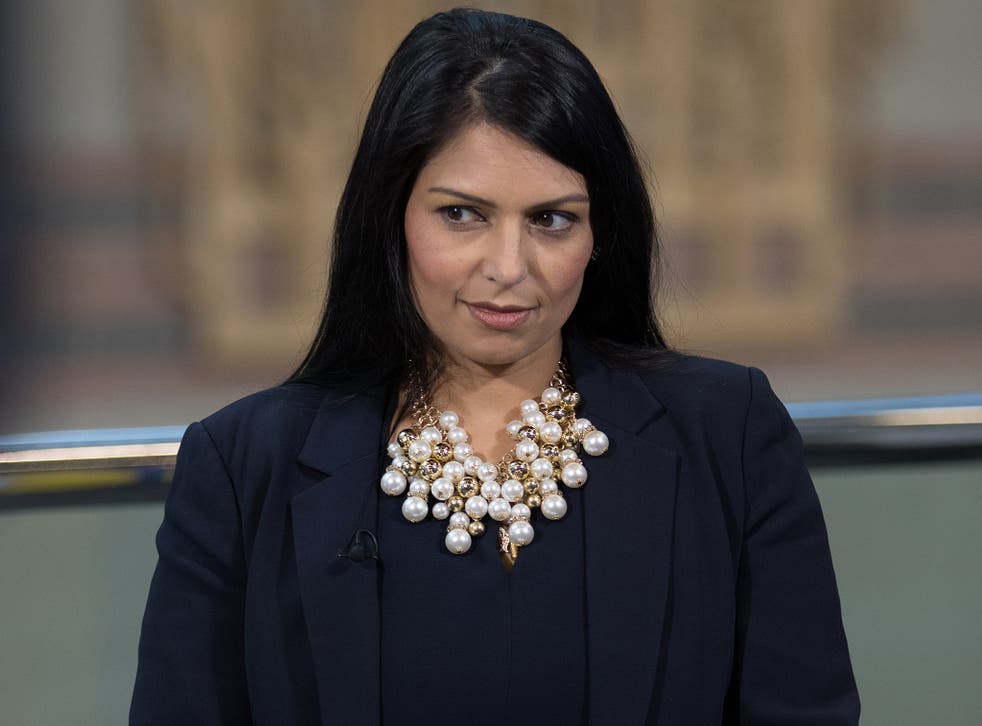 Former cabinet minister Priti Patel has accused Remain campaigners of colluding to flout rules on spending during the referendum on Britain's future in the European Union.
The leading Brexiteer said there was "significant evidence" of coordination about expenditure and has written to the elections watchdog calling for an investigation into the allegations.
Ms Patel, who was forced to quit as international development secretary after holding secret meetings with senior Israelis, claimed rules had been breached to feed propaganda to voters.
The Tory MP attacked former Prime Minister David Cameron's decision to spend £9m of taxpayers' money on a campaign leaflet "breaking the normal rules of fair play of our democratic system".
Ms Patel said every organ of the British state had been used to try to "bully" voters into staying in the EU and claimed sections of a book written by Mr Cameron's former director of communications, Sir Craig Oliver, appear to admit that coordination went on.
She said: "There needs to be a thorough investigation into the actions, expenditure and financial probity of Remain campaigners, who appear to have flouted the rules and the spirit of the law to advance their cause in concert with each other.
"It cannot be right that Remain campaigners can so blatantly flout the rules to feed the British people their propaganda. As well as coordinating campaigning and spending, they used every organ of the British state to try to bully people into staying in the EU.
"They even spent £9m of taxpayers' money on a campaign leaflet breaking the normal rules of fair play of our democratic system.
"Despite this wall of fear and fury, the British people held their nerve and bravely voted to take back control. Brexit will be a great liberation for this country - but the leadership of the Remain campaign must still be held to account for their actions."
UK news in pictures

Show all 50
The main campaigns on each side had a spending limit of £7m and caps were set for each party and other campaign groups.
Ms Patel highlights a passage from Sir Craig's book, Unleashing Demons: The Inside Story of Brexit, which includes an entry that discusses an early morning cross-party call "designed to catch up with what the In campaigns for the various political parties are doing that day".
In a letter to the Electoral Commission, she wrote: "It appears therefore that there is a prima facie case that the designated campaign, Britain Stronger in Europe, was coordinating its daily activities with those of the Labour Party, Conservative IN and the Liberal Democrats.
"It is simply inconceivable that this did not involve referendum expenses being incurred pursuant to a common plan or other arrangement.
"What else would have been discussed? If this is the case, Britain Stronger in Europe was obliged to account for the expenditure of the other campaigns as if it had incurred the expenses itself."
Ms Patel claimed that as the Stronger In campaign approached its spending limit in the final weeks of the referendum period, other campaigns were set up which spent significant sums to campaign to remain in the EU.
Five campaigns that registered as permitted participants in the final month of the referendum received a total of £1,001,000 in donations, she said.
"Although the legislation places no limits on the number of permitted participants that may be registered on each side, it is reasonable to infer in all the circumstances that some of these campaigns were established for the purpose of evading the statutory scheme for the control of campaign expenditure," Ms Patel wrote.
Join our new commenting forum
Join thought-provoking conversations, follow other Independent readers and see their replies