Brexit: Theresa May amends EU Withdrawal Bill to enshrine exact departure date and time into law
Move follows Tory backbench protests that ministers could retain so-called 'Henry VIII powers' for even longer than two years after EU withdrawal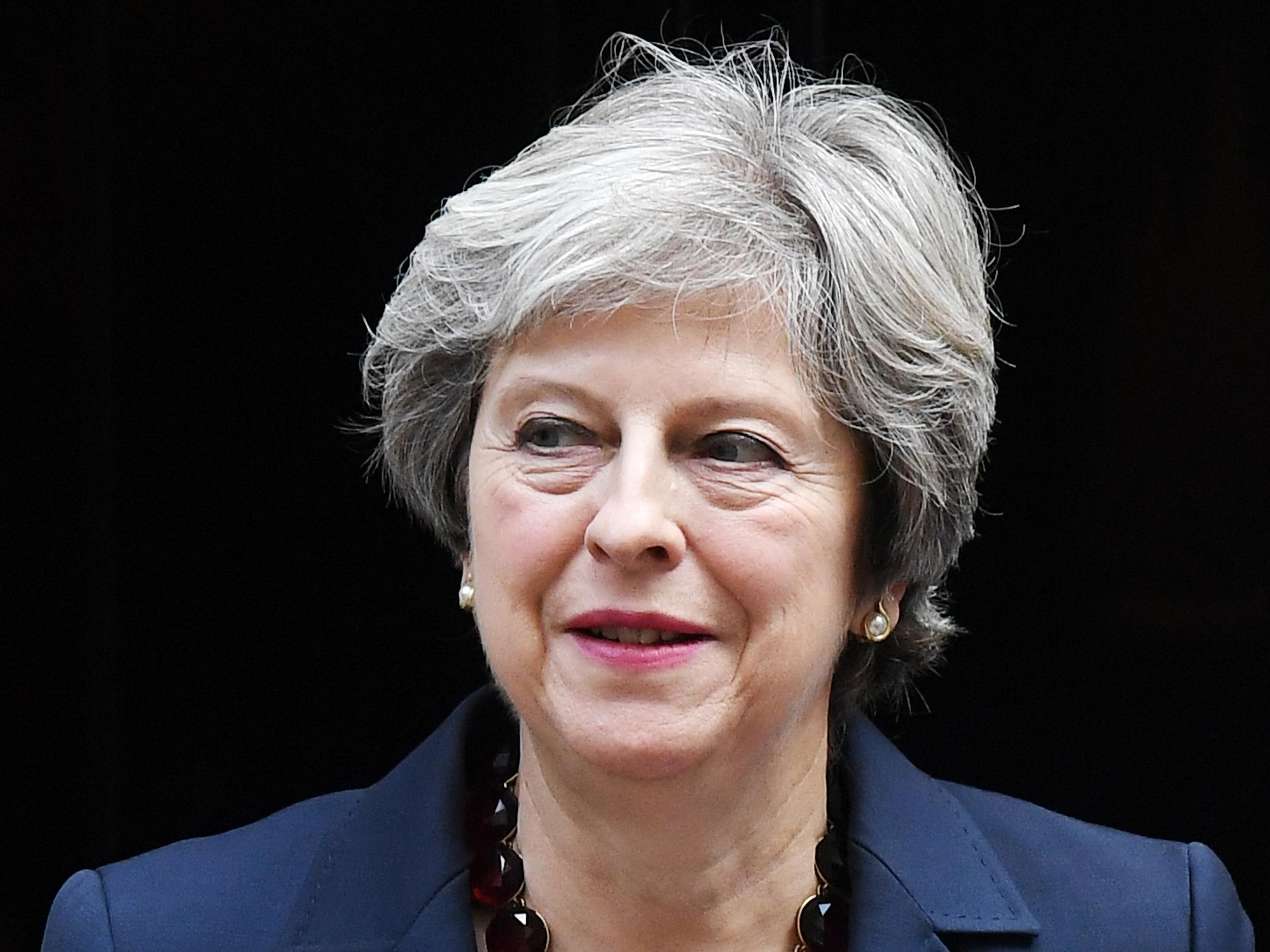 Theresa May has vowed to put the exact Brexit date and time in law, after Tory rebels warned she was trying to quietly cling onto law-making powers for many years after departure.
The Prime Minister announced plans to amend the EU Withdrawal Bill to make it absolutely clear that Britain's exit will come at 11pm on Friday 29 March 2019.
"Let no-one doubt our determination or question our resolve, Brexit is happening," Ms May said, in a warning to MPs who might yet obstruct the legislation.
"It will be there in black and white on the front page of this historic piece of legislation," she wrote, in an article for The Daily Telegraph.
The move follows protests that the Withdrawal Bill would allow ministers to retain so-called "Henry VIII powers" for longer than two years after Brexit, as they claimed.
A group of Conservative backbenchers claimed the powers – allowing Parliament to be bypassed – could effectively be retained for as long as the Government wished.
"There's an ambiguity in the bill as to whether the 'exit day' is a single date or several," ex-attorney general Dominic Grieve told The Independent, in September.
"If it is more than one date, many of the very unusual powers in this legislation would last over a much longer period."
The pro-EU Open Britain group described the development as "welcome", but also warned it did nothing to mask the Bill's inadequacies.
James McGrory, executive director of the Open Britain group, said: "This is essentially window dressing from a Government desperate to look like they are making progress on Brexit while the negotiations remain firmly stuck in the mud."
The Bill – which returns to the Commons next week – remained "full of further hidden nasties that must be similarly dealt with for the House of Commons to even consider passing it".
Vince Cable, the Liberal Democrat leader, went further, saying: "It is compounding the follies around the Brexit negotiations to fix a date and time.
"Whilst it is a matter of complete indifference to the EU, it will reduce further the limited leverage which the UK has to tie the hands of negotiators in this way."
The departure day was already set out in law, as exactly two years after the Article 50 notice period was triggered.
Ms May has been accused of refusing to reveal private legal advice that Britain can unilaterally revoke the exit clause, should it choose.
She is also likely to be seeking to calm Brexiteer nerves that Britain will agree, next month, to pay a larger "divorce bill" in order to kick-start future trade talks.
The Withdrawal Bill will be scrutinised line-by-line by MPs next week - but the Prime Minister warned against attempts to stop it or slow it down.
"We will not tolerate attempts from any quarter to use the process of amendments to this Bill as a mechanism to try to block the democratic wishes of the British people by attempting to slow down or stop our departure from the European Union," Ms May wrote.
At least 300 amendments and 54 clauses have been put forward for the Withdrawal Bill, which will be debated over eight days before Christmas.
Labour has vowed to continue to oppose it, without major changes, including stronger guarantees of a "meaningful vote' on any final Brexit deal.
Join our commenting forum
Join thought-provoking conversations, follow other Independent readers and see their replies