Brexit trade deal with US 'puts NHS, environment and food safety all at risk', Theresa May warned
Downing Street has welcomed talk of a quick deal with Donald Trump's new administration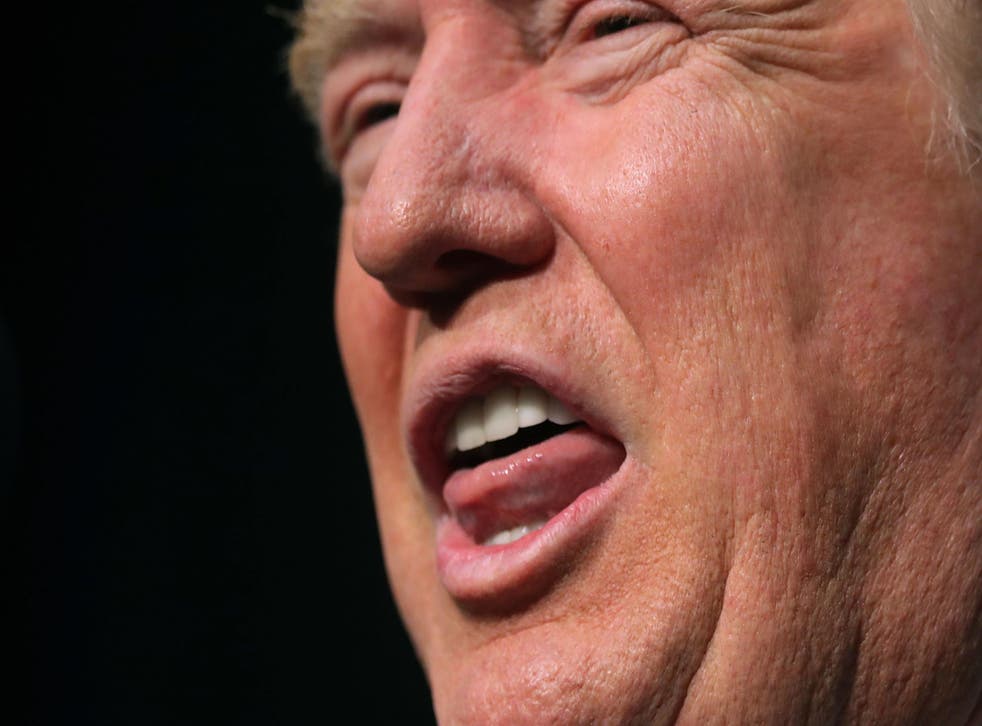 Theresa May has been warned by campaigners and politicians that a rushed trade deal with Donald Trump's US administration puts the NHS, the environment and food safety at risk.
Figures from different political parties, a union and pressure groups united to say an agreement hurriedly arranged to show Ms May's Brexit strategy is a success, would likely see Britain bowing to Mr Trump's terms.
Brexiteer hopes of a quick US deal were boosted when Mr Trump used an interview to say his team would look to cement an arrangement with the UK quickly, but shadow health secretary Jon Ashworth demanded "urgent guarantees" the health service would not be carved up by US corporations.
He added: "A rushed trade deal with Trump may give ministers cover for their dangerous Brexit strategy, but it will not hide the risk that this could be a Trojan horse for NHS privatisation."
Much of the opposition to the EU/US Transatlantic Trade and Investment Partnership, known as TTIP, focussed on whether it would allow the de-facto privatisation of health services.
Unison General Secretary Dave Prentis said a "quick-fix trade deal" with Mr Trump would be as bad for the NHS and the environment as "TTIP threatened to be."
Joe Carberry, Co-Executive Director of campaign group Open Britain, said: "A quick deal will almost certainly mean the smaller partner acceding to the terms of the larger partner, the US, which in our case could threaten our NHS and high environmental standards."
Chair of the Environmental Audit Select Committee, Labour MP Mary Creagh, said: "A quick trade deal with Donald Trump runs real risks.
Theresa May acknowledges incidents of 'unacceptable practice' in NHS
"Our food safety and environmental standards could be compromised if we simply open up our domestic markets to US interests without asking questions.
"The Government is chasing positive Brexit headlines but that must not come at the expense of the UK remaining a world-leader on environmental issues."
Liberal Democrat spokesperson for energy and climate change, Baroness Featherstone, claimed "rushed trade deals" could jeopardise environmental standards and push the UK further away from climate change solutions.
Co-Leader of the Green Party, Caroline Lucas MP, said: "While the EU has shown climate leadership, Donald Trump has appointed at least nine climate-sceptics to his cabinet.
Donald Trump's most controversial quotes

Show all 14
"If the British Government is serious about climate change, we need to keep working closely with European countries who are leading the world in facing up to this challenge."
Friends of the Earth campaign lead Samuel Lowe argued that the US has long pushed for the removal of the EU ban on hormone treated beef and a "watering down of our precautionary approach to regulating health and the environment".
He added: "There is a real risk that, in its rush to sign a headline-grabbing UK-Trump deal as quickly as possible, the Government will be forced into concessions it would never normally make.
"Trump knows this; that's why he's interested. A trade agreement is not a good thing solely by virtue of its own existence. Substance matters. Context matters. Politicians forget that at their peril."
Downing Street has welcomed Mr Trump's pledge to work to secure a rapid trade agreement with Britain. In an interview with The Times and German newspaper Bild, the US president-elect said he would be inviting Ms May for early talks in Washington following his inauguration on Friday.
Ms May's official spokeswoman said: "We welcome the commitment from the President-elect to engage with the UK on this, to work together to agree a deal quickly. That highlights one of the opportunities of the UK leaving the EU."
The spokeswoman said that Ms May's expected visit to Washington in the spring would provide an opportunity for "early discussions" on a UK-US deal, but stressed that Britain will respect EU rules which bar it from signing agreements with third parties so long as it remains a member.
Join our new commenting forum
Join thought-provoking conversations, follow other Independent readers and see their replies