Brexit: Second referendum now nearly impossible as UK risks 'economic suicide', warns former EU chief
'A compromise must be reached ... not to repeat the referendum ... but to find a compromise to avoid suicide'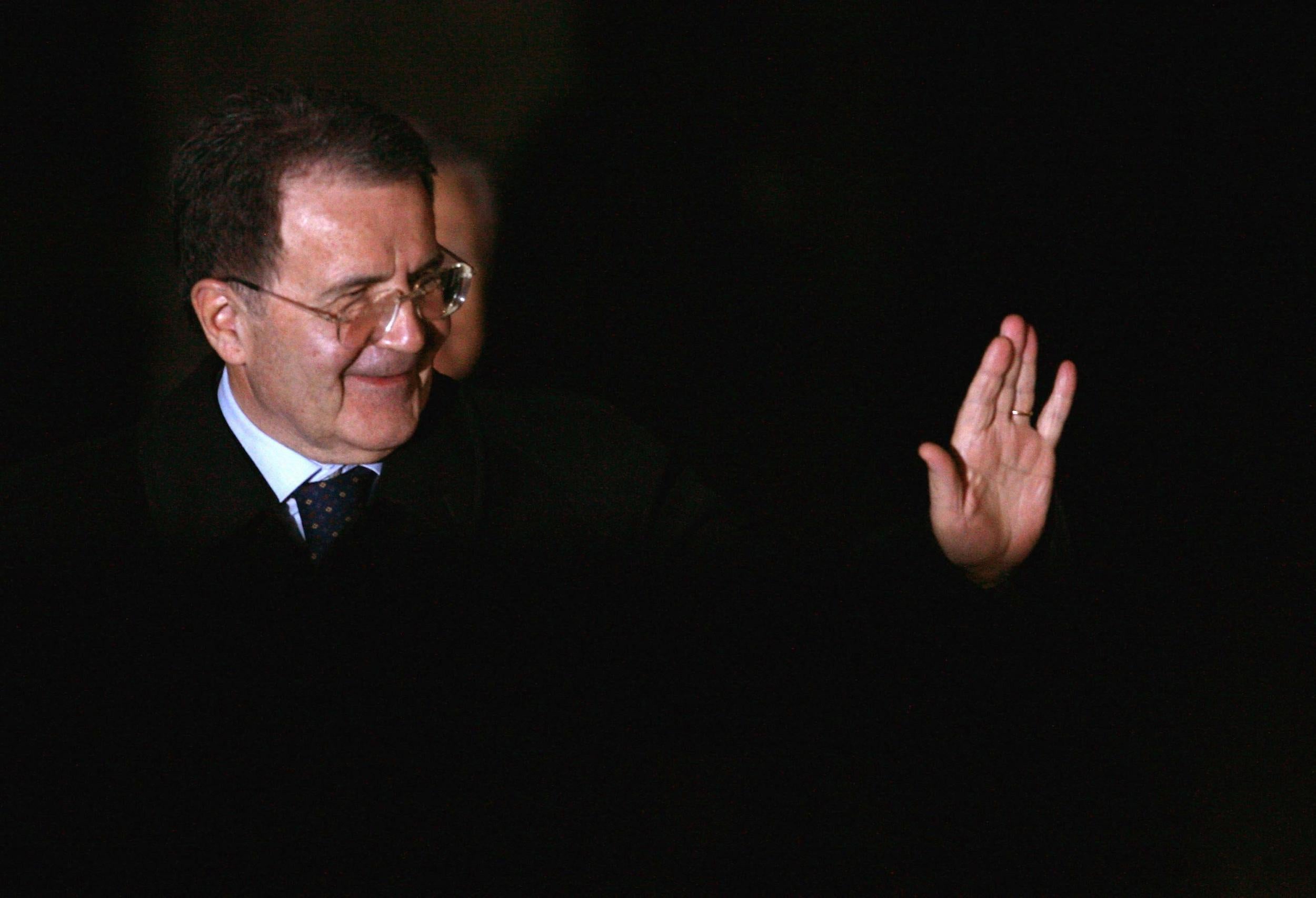 A former head of the European Commission has said a second Brexit referendum may be "impossible" for the UK, despite hopes from some Labour and Liberal Democrat MPs that the decision to leave the EU could still be reversed.
Romano Prodi, who served as president of the Commission from 1999 to 2004, warned that the UK risks committing economic "suicide" unless the Government is prepared to be flexible in its efforts to reach a trade deal with the EU.
With the Brexit negotiations apparently moving slowly and the clock ticking on the UK's exit, Mr Prodi, a former Italian Prime Minister and economist, weighed into the debate.
He called for "historic compromise" on both sides so that a deal can be brokered on the major sticking points of trade and free movement – but made clear he does not believe the UK should have a second referendum.
"Maybe I am biased, being an economist, but it may be that there is still an imprecise [understanding] of the real economic consequences of Brexit," he said in an interview with the Observer.
"This is why I am now looking deeper and deeper that a compromise must be reached. Not to repeat the referendum as is mentioned more and more often in private conversations – I think that is impossible, or very difficult – but to find a compromise to avoid suicide."
His comments come after some allies of Labour leader Jeremy Corbyn called for him to soften the party's official stance on Brexit and commit to retaining freedom of movement – although many Labour supporters backed Leave, citing concerns over immigration as their primary reason.
Around 50 senior figures on the left of the party have set up a new grouping, the Labour Campaign for Free Movement, and issued a rallying cry to the leadership that says Labour must be "the party of all working people, regardless of where they were born".
Mr Prodi suggested some compromise must be reached on freedom of movement for certain sectors – including science – for the good of the British economy.
"For example, we have joint scientific projects in which the UK has always had a strong position because of your universities and tradition," he said.
"Clearly, movement of manpower in this sector is of deep interest and does not move any passion even in the core of anti-European British [voters]. In my opinion, you should start giving guarantees in all these fields in which there is a common interest to have an exception."
Mr Prodi's call for some freedom of movement to be retained echoes the view of one of the UK's biggest union bosses, Dave Prentis, general secretary of Unison.
In pictures: European parliament Brexit discussions
Show all 12
"The Government must give European workers the right to remain, or face losing skilled and experienced health and social care staff for ever.
"Any trade deal should be without tariffs and guarantee future free movement of EU labour. It must protect employment standards, jobs, and economic growth. It should also provide for well-funded public services safe from any further privatisations," Mr Prentis said.
The TUC has also called on Mr Corbyn to support a softer form of Brexit which prioritises trying to remain in the single market.
Prime Minister Theresa May has consistently said that leaving the EU inevitably means leaving the single market and that there can be no compromise on freedom of movement – although the Government has said there will be transitional arrangements for EU workers.
If the UK's negotiating team does decide to pursue a soft Brexit, they could try to negotiate Norwegian-style membership of the European Economic Area, which would allow virtually full access to the single market, while letting it make deals outside of the EU. In return, the country would have to pay substantial amounts into the EU budget.
There is also the possibility of the "Swiss" option, based on various bilateral trade deals, which allows partial access to the single market in exchange for a smaller contribution than the Norwegian model.
If the UK crashes out of the EU without a deal in March 2019, businesses would be forced to revert to trading under World Trade Organisation rules, assuming its membership application was successful.
Join our commenting forum
Join thought-provoking conversations, follow other Independent readers and see their replies