Theresa May to explain lack of Brexit progress to EU leaders over dinner in Brussels
EU officials say there has been 'no progress' on key issues since last meeting in March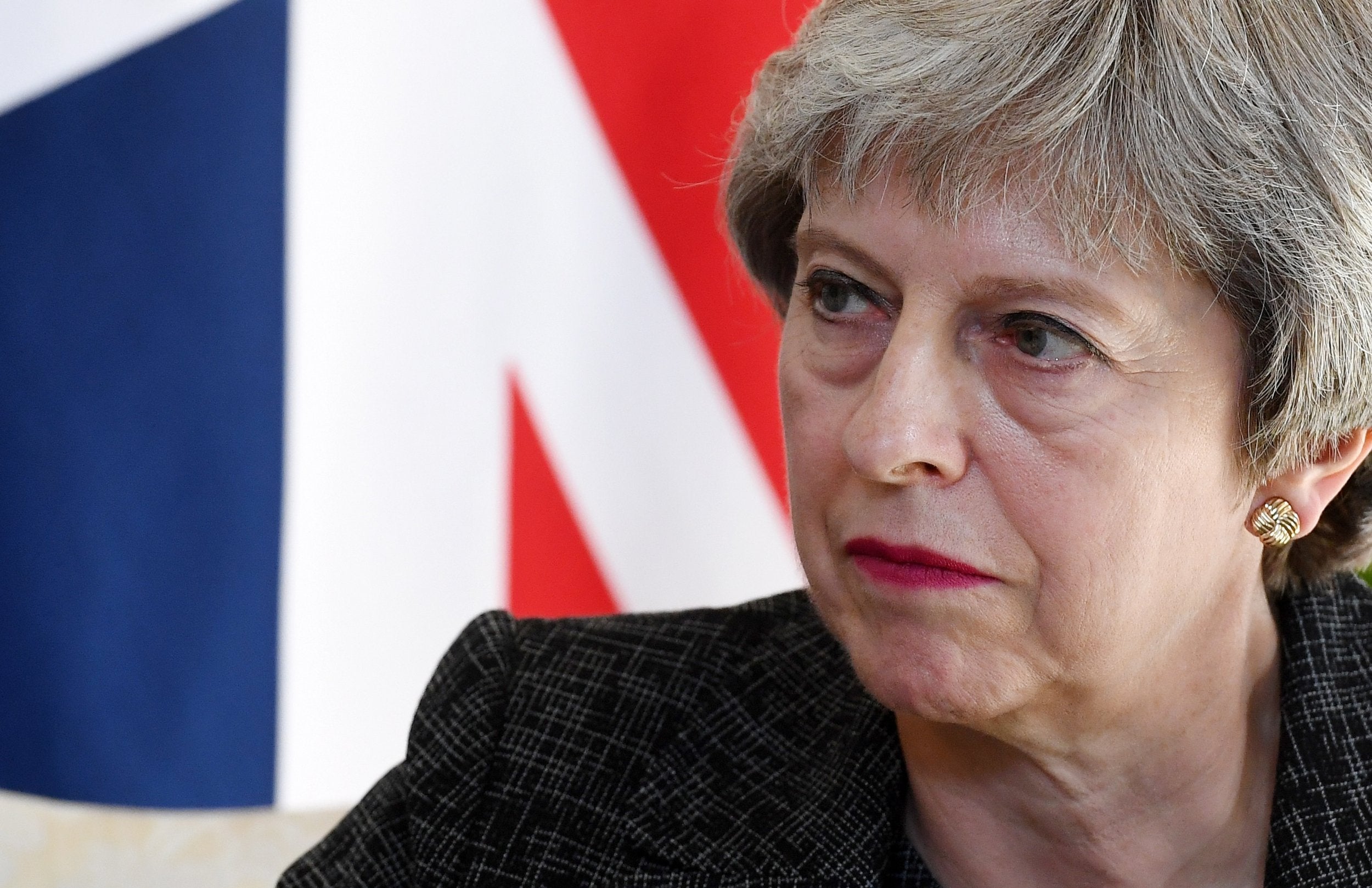 Theresa May will arrive at a summit in Brussels on Thursday to warnings that there has been "no progress" in the key areas of Brexit talks since the last time she met EU leaders.
The prime minister is arriving in the EU capital on Thursday afternoon for the European Council meeting, where Britain's departure will be a footnote on the agenda compared to discussions about migration, trade and eurozone reform.
Over dinner Ms May will try to explain to EU national leaders like Angela Merkel and Emmanuel Macron why her Cabinet still has no agreed position on major issues with just four months to the deadline.
The dinner will take place while England and Belgium play their final group game of the World Cup. British diplomats familiar with preparations for the summit were cagey about whether the PM would be watching the game with the other leaders.
The UK Government has promised to come up with a workable plan for the Northern Ireland border part-way through next month after the EU said the previous one would not work. Ms May's Cabinet is divided on the issue and is expected to retire to Chequers for a lock-in debate on the subject.
Ahead of Thursday's summit, one senior EU official said: "I'm afraid that when it comes to key elements, including on the withdrawal agreement, that is the Irish backstop, frankly speaking there is no progress. It is a reason to express concern.
"We would also encourage our colleagues in the UK that they work on their vision on the future framework of EU-UK relationship."
Guy Verhofstadt says end of 2018 is deadline for agreeing Brexit deal
A leaked draft of the summit's conclusions suggests EU leaders may fire a warning shot over the PM's bow and pledge to step up preparations for a no deal Brexit.
While Ms May is expected to update leaders over dinner, EU officials were emphatic that there would be no debate, in keeping with the bloc's policy of the European Commission's chief negotiator Michel Barnier being the only point of contact for the UK.
Brexit so far: in pictures
Show all 53
Officials on both sides say they expect her to "sketch out the intention of the UK government in the weeks to come" to the national leaders.
The prime minister is set to leave late in the evening after a protracted argument about migration and not stay for the second day of the summit, where Brexit will be discussed between the 27 leaders without the UK present.
The PM met Donald Tusk the European Council president at Downing Street on Monday. One senior EU official said of the meeting: "Is he more optimistic following the meeting? I don't think he's less optimistic..."
Join our commenting forum
Join thought-provoking conversations, follow other Independent readers and see their replies