Theresa May under pressure to drop migration target after warning over Brexit recruitment crisis
Companies are concerned about a shortage of temporary workers in construction, driving and hospitality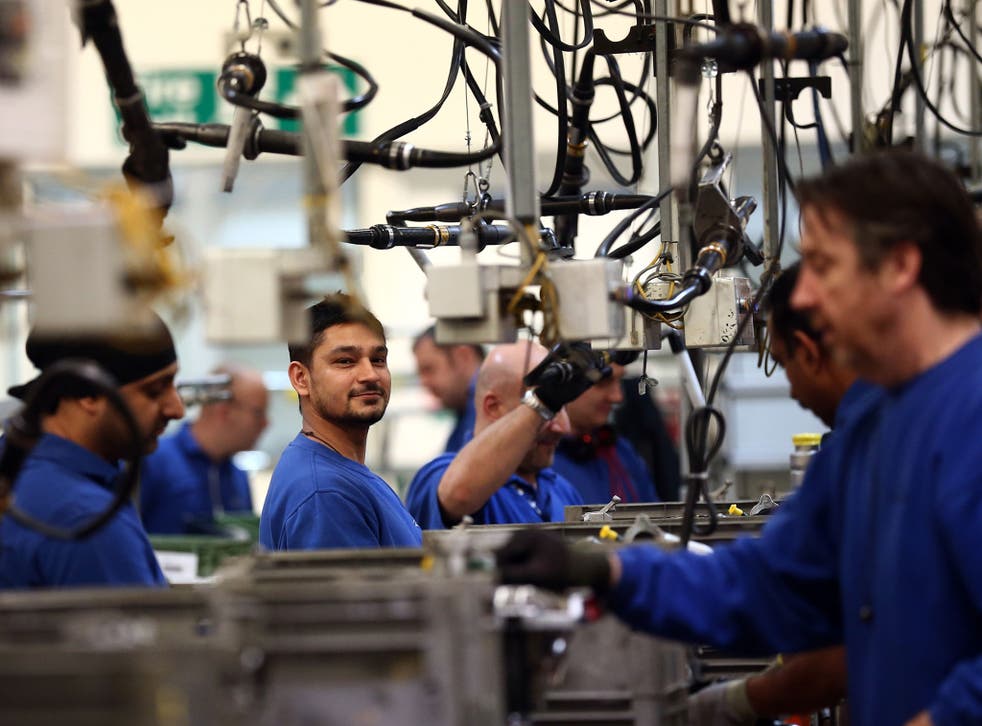 Theresa May has come under new pressure to drop her target to reduce migration after a report warned that Brexit is already causing recruitment problems for UK companies.
The Recruitment and Employment Confederation (REC), the professional body for the recruitment industry, said the Government's failure to outline a post-Brexit immigration policy was adding to uncertainty for both business and EU workers in the UK.
REC's survey of 607 employers found evidence that a growing number are taking on temporary workers to plug gaps caused by skill shortages. Some 87 per cent intend to maintain or increase their use of temporary staff in the next three months.
Kevin Green, REC's chief executive, said: "Brexit is making the situation more challenging.
"In London for example, a third of people working in construction are from the EU and it's difficult to see how firms will manage if their workforce aren't encouraged to stay in the UK and continue to contribute to our economy."
Mr Green added: "Decisions about the future immigration system are too important to be subject to political whim - we need policy to be built on sound evidence and data.
"Businesses need access to people to deliver growth, and that the current UK workforce alone cannot meet demand."
The REC's "jobs outlook" report said the engineering, construction and education sectors could face unfilled vacancies in September or October.
"With construction's historical reliance on access to skills of non-UK national workers, the impact of Brexit will exacerbate the ongoing uncertainty for workers," it said.
"Brexit negotiations are yet to provide any clarity over how employers will continue to access the people they need."
UK news in pictures

Show all 50
Companies are also concerned about a shortage of temporary workers in construction, driving and hospitality, which all rely on migrant labour, the survey found.
Ben Bradshaw, a Labour MP and leading supporter of Open Britain, which campaigns for a soft Brexit, said: "British businesses and public services are dependent on EU citizens living here who work hard, contribute to our economy and pay their taxes.
"This report is clear that hard Brexit could make life more challenging for firms by making it harder for them to access the skills they need."
He added: "The Government needs to put our economy and our public services first, and drop its ideological hostility to immigration.
"It should start by dropping its unachievable and damaging target of cutting net migration to the 'tens of thousands'."
The Independent and Open Britain are running a Drop the Target campaign urging the Government to abandon its goal.
Ms May intends to stick to the controversial target even though some Cabinet ministers admit privately it is unlikely to be hit.
Ministers insist they are consulting businesses and will take their needs into account as they draw up plans for a post-Brexit immigration regime, which is likely to be based on work visas. Details are expected in the autumn.
Please sign our petition to call on the Government to Drop The Target:
Join our new commenting forum
Join thought-provoking conversations, follow other Independent readers and see their replies