Only two days after vote for Brexit and already the broken promises are mounting
Leave camp row back on its pledges on NHS spending, immigration and the timeframe for leaving the EU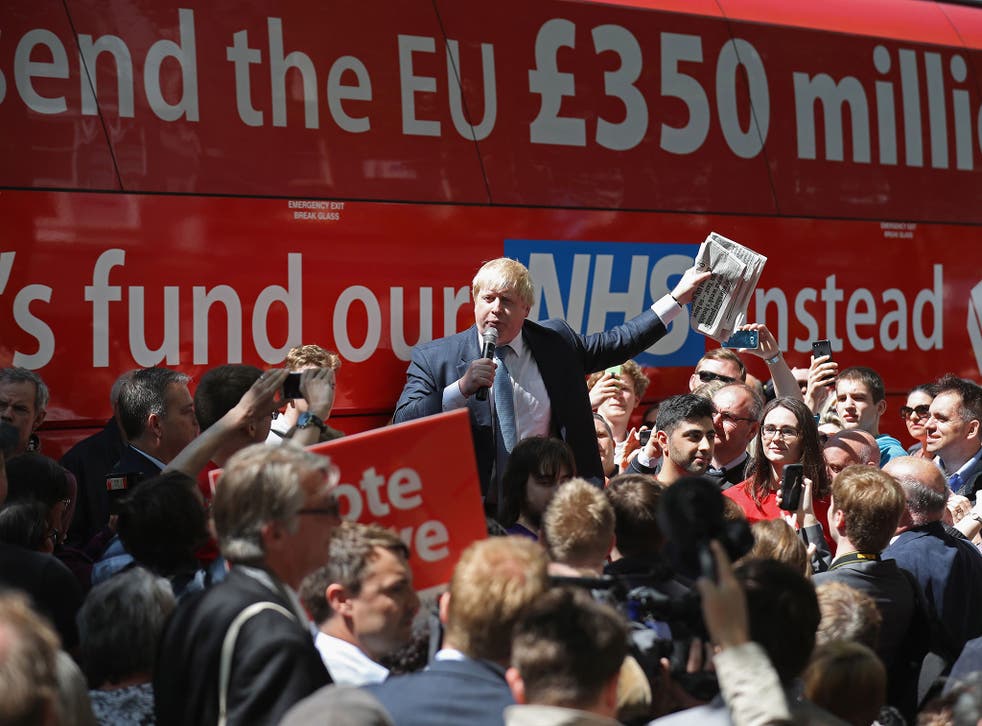 Promises on NHS spending will not be met, EU immigration may not be controlled and leaving the EU could take several years are among a series of claims made by leading Brexit campaigners in the hours following the nation's shock decision to leave the EU.
"A lot of things were said in advance of this referendum that we might want to think about again," said the Conservative former Defence Minister Liam Fox.
He has suggested Article 50, the provision by which a country leaves the European Union, should not be triggered straight away. From the moment that occurs, the UK would have two years to leave the EU. "I think it doesn't make any sense to trigger Article 50 without having a period of reflection first, for the cabinet to determine exactly what it is we're going to be seeking and in what timescale."
Iain Duncan Smiths breaks 350 million NHS promise after Brexit
The Conservative MEP Daniel Hannan told Newsnight that EU immigration would continue if the UK wanted to retain membership of the single market, a course of action he himself advocates. "Frankly, if people watching think they have voted and there is now going to be zero immigration from the EU, they are going to be disappointed," he said. "All we are asking for is some control over roughly who comes in and roughly in what numbers."
Last Friday morning, Nigel Farage also told Good Morning Britain that the claim written on the side of the Vote Leave Battle Bus – that leaving the EU would release £350m a week that could be spent on the NHS – was "a mistake". "It wasn't one of my adverts," he said.
Register for free to continue reading
Registration is a free and easy way to support our truly independent journalism
By registering, you will also enjoy limited access to Premium articles, exclusive newsletters, commenting, and virtual events with our leading journalists
Already have an account? sign in
Register for free to continue reading
Registration is a free and easy way to support our truly independent journalism
By registering, you will also enjoy limited access to Premium articles, exclusive newsletters, commenting, and virtual events with our leading journalists
Already have an account? sign in
Join our new commenting forum
Join thought-provoking conversations, follow other Independent readers and see their replies