Brexit: New Article 50 court challenge to go ahead after thousands back campaign
Case to go before Irish High Court to challenge whether Article 50 is revocable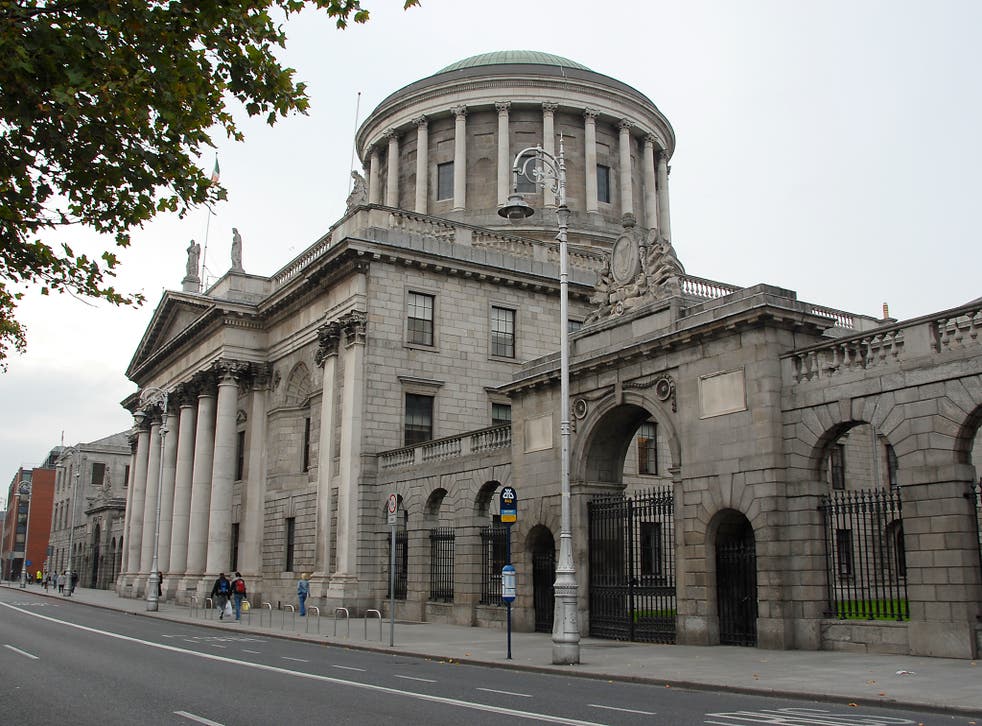 A fresh legal challenge to Brexit is to go ahead after tens of thousands of pounds were raised within just 48 hours to take the case to court.
The challenge, which will now go before Ireland's High Court, contends Article 50 should be revocable once it is activated.
Under EU law, a member state has two years after Article 50 is triggered before it must leave the union.
But the new legal bid argues that the European Council and the European Commission may have breached EU law in relation to Article 50. The case is being brought to Ireland, as an EU member state needs to be named in the legal action and Ireland is the UK's closest neighbour and has a similar legal system.
It is expected the Irish High Court will be reluctant to get involved in the issue at length, increasing the chances that it will be referred on to European courts instead - where those behind the challenge hope to force a ruling on whether Article 50 can be revoked once it has been activated.
Given the nature of Brexit, the potential involvement of European courts in the matter is expected to be controversial for Leave supporters.
Tax specialist barrister Jolyon Maugham launched the crowd-funded bid to take the new legal challenge on Friday evening, and the target figure of £70,000 was successfully raised within 48 hours following donations from more than 1,800 individuals.
On his crowdfunding page, he argues that if Article 50 cannot be revoked then the Government will be forced to accept whatever Brexit deal the EU puts before it, good or bad.
He writes: "If we cannot withdraw our Article 50 notification then Parliament will have to accept those agreements - whatever their content. Like a Model T Ford, it will be able to choose any colour it wants, but only so long as it's black. The Government will have free reign to do exactly what it wants. There will be no control by Parliament.
"But if the notification can be withdrawn Parliament will have a choice: it will be free to reject that deal. And, because the Government knows this, and because it wishes to deliver the result of the Referendum, it will have to try to do the deal that Parliament wants or it will risk the possibility that Parliament throws the deal out.
"So it is only by establishing whether we can revoke Article 50 that Parliament can fulfil its obligation to deliver a Brexit for the 100%."
The legal action is being taken against the Irish government, the European Commission and the European Council, to argue that they have breached the law in relation to Article 50.
The case has been taken to Ireland in order to be heard by another EU member state, with a similar legal system to that of the UK. It will argue that Article 50 may have already been triggered and so other EU nations have broken the rules by not engaging in negotiations with the UK about withdrawal.
It is expected that the move will mean the Irish court refers it to a higher court operating on a European level.
Professor Gavin Barrett, a law professor at University College Dublin, told Irish national broadcaster RTE: "I can image that there would be a certain degree of scepticism that this case is being brought in Ireland as opposed to being in a United Kingdom court.
I think there are good strategic reasons for doing it in the sense that Irish courts would probably be historically less reluctant about referring matters to the European Court of Justice."
Will you be able to remain an EU citizen after Brexit?
The action will also be led by Dublin solicitor Simon McGarr and barrister Joseph Dalby SC. The group is seeking a British MEP to agree to join them as plaintiff.
Mr Maugham told The Irish Times he expects the action to begin within the next two weeks.
Supreme Court Brexit Challenge

Show all 13
The news follows a Supreme Court case this week, which heard a government appeal to a High Court ruling against Theresa May's Brexit plans.
The High Court ruled Ms May has insufficient authority to trigger Article 50, and thereby begin EU withdrawal, as constitutional law requires parliament to be consulted on matters which result in citizens losing rights, which they would through cessation of EU membership.
In the Supreme Court appeal, the Government's lawyers argued this was not the case as Parliament voted to hold the EU referendum and could thereby be seen as approving EU withdrawal.
A judgment in the Supreme Court appeal is expected to be announced in January.
Join our new commenting forum
Join thought-provoking conversations, follow other Independent readers and see their replies