Brexit: European Commission 'appointed as chief negotiator' over UK's departure from the EU
Draft says UK will be 'discussions of decisions concerning it' among remaining member states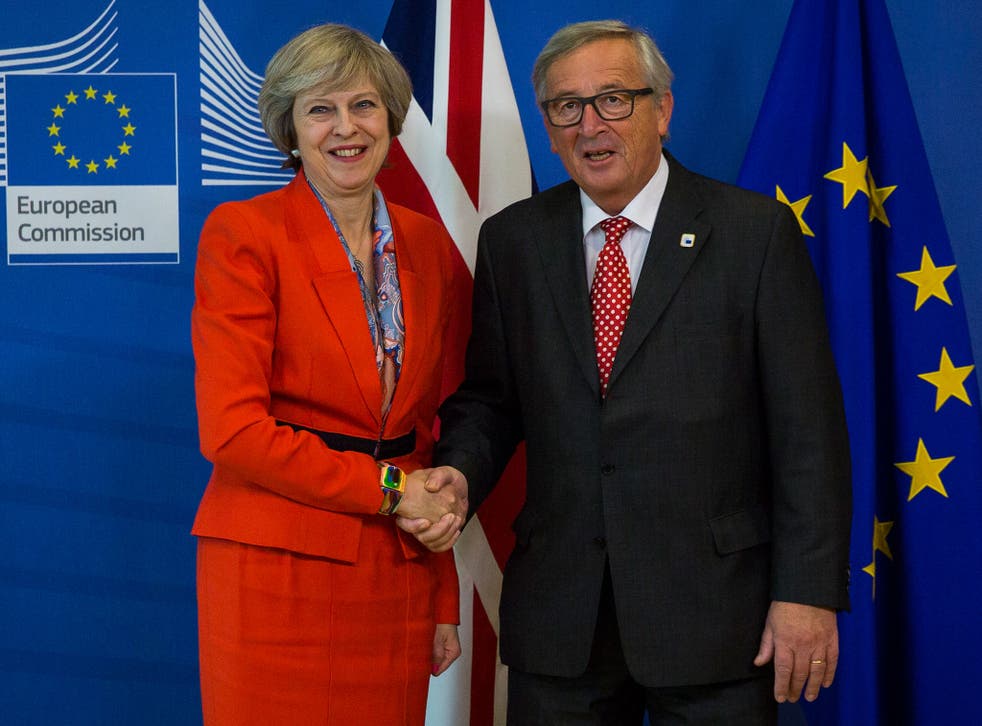 European leaders are reportedly planning to appoint the EU's executive body as the chief negotiator with the UK over Brexit.
The European Commission, led by Jean-Claude Juncker will lead discussions over the terms of Britain's departure from the bloc, Sky News reported.
The draft reportedly confirms that the UK will be barred from "discussions of decisions concerning it" after triggering Article 50.
The move could mean Britain is unable to negotiate with individual countries over the terms of its departure and any future deals.
The proposals were due to be be discussed by leaders of the 27 remaining EU states on Thursday.
The report came amid continuing discord in Government over supporters of a "hard" or "soft" Brexit, following warnings over the impact on the economy.
Brexit Concerns

Show all 26
Theresa May was meeting backbench Tory MPs who fear the consequences of a swift break with Brussels in Downing Street on Wednesday as she seeks to form a united front.
Some of the MPs are pressing the Prime Minister to publish a white paper setting out the Government's stance ahead of triggering the Article 50 mechanism that formally launches negotiations in spring.
The group has been encouraged by talk from senior ministers like Chancellor Philip Hammond in recent days suggesting a longer transitional relationship may need to be negotiated to ease the impact of withdrawal.
A Lords report has also called for an immediate guarantee to protect the EU citizenship rights of all European nationals in the UK at the time of Brexit.
Additional reporting by agencies
Join our new commenting forum
Join thought-provoking conversations, follow other Independent readers and see their replies