Brexit: Chancellor Philip Hammond warns German politicians 'a lot is at stake'
Speaking at a conference in Berlin, Mr Hammond tried to ease tensions between Britain and Germany
Zlata Rodionova
Wednesday 11 January 2017 16:54 Comments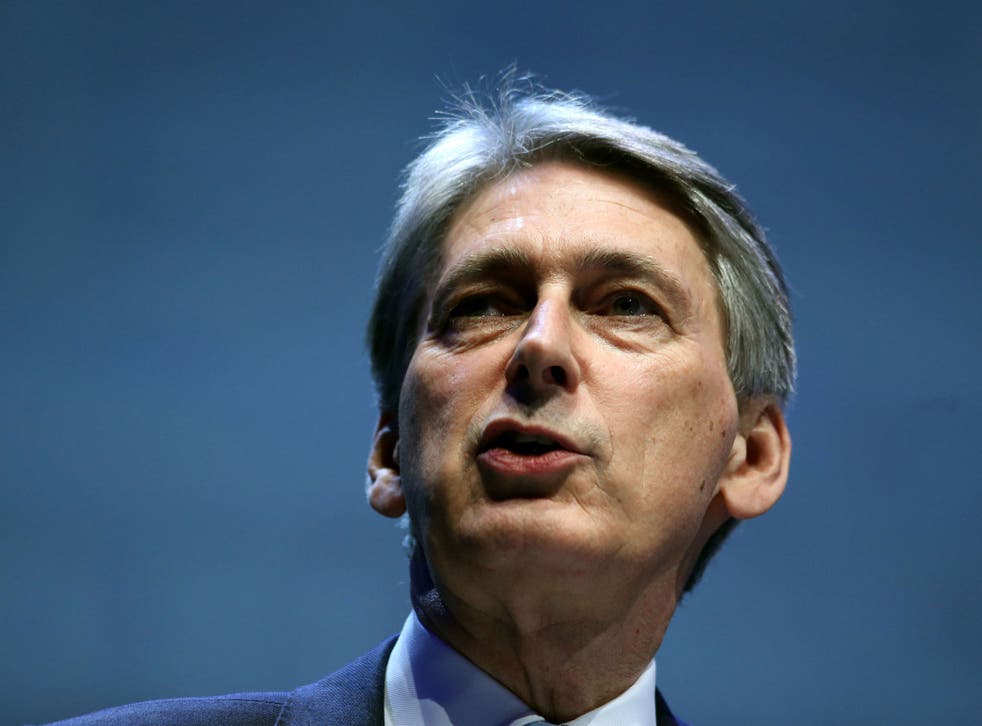 Chancellor Philip Hammond has urged German politicians to collaborate with the UK in the upcoming Brexit negotiations, warning the country's top chief executives and lawmakers that "a lot is at stake".
Speaking at a conference in Berlin, Mr Hammond tried to ease tensions between Britain and Germany.
He said that the two nations combined have been responsible for more than half the economic growth and three quarters of the employment growth in the EU since 2010, thanks to the "policies and philosophies that guide the economic management of our two countries".
Mr Hammond said: "I understand Germany will approach the challenge with the priority of protecting the integrity and unity of the EU. But this does not have to be a negative sum game. A lot is at stake," Hammond said.
The Chancellor was speaking at the annual Die Welt Economic Summit, an event that brings together business leaders and politicians in a closed-door setting.
"The UK government is clear that a strong and successful EU and a strong and stable euro are very much in the UK's interests and are a key objective for us in the forthcoming negotiations," he said.
"We will not do anything that would undermine the EU or risk its unravelling."
He added: "The referendum decision is irreversible. People like me who believed that it was better to remain inside the EU and to campaign for reform within, have moved on. The debate is now about what kind of Brexit."
Brexit Concerns

Show all 26
The Chancellor's comments come as sterling slid to its lowest level since October this week after Prime Minister Theresa May's in a TV interview on Sunday said that there was no prospect of Britain keeping "bits" of EU membership, hinting at the inevitability of a so-called hard Brexit.
That prompted German Chancellor Angela Merkel to repeat her insistence that Britain could not expect to "cherry pick" its economic relations with the rest of the EU while ditching freedom of movement.
Last October, the President of the European Council, warned Britain would have has to choose between a " hard Brexit or no Brexit at all" dismissing one of the key claims of the Leave campaign that the UK could "have its cake and eat it".
Register for free to continue reading
Registration is a free and easy way to support our truly independent journalism
By registering, you will also enjoy limited access to Premium articles, exclusive newsletters, commenting, and virtual events with our leading journalists
Already have an account? sign in
Join our new commenting forum
Join thought-provoking conversations, follow other Independent readers and see their replies