Axe Brexit checks between Great Britain and Northern Ireland, says Keir Starmer
Labour leader says controls, in effect since 1 January and due to intensify later this year, are 'not the way forward'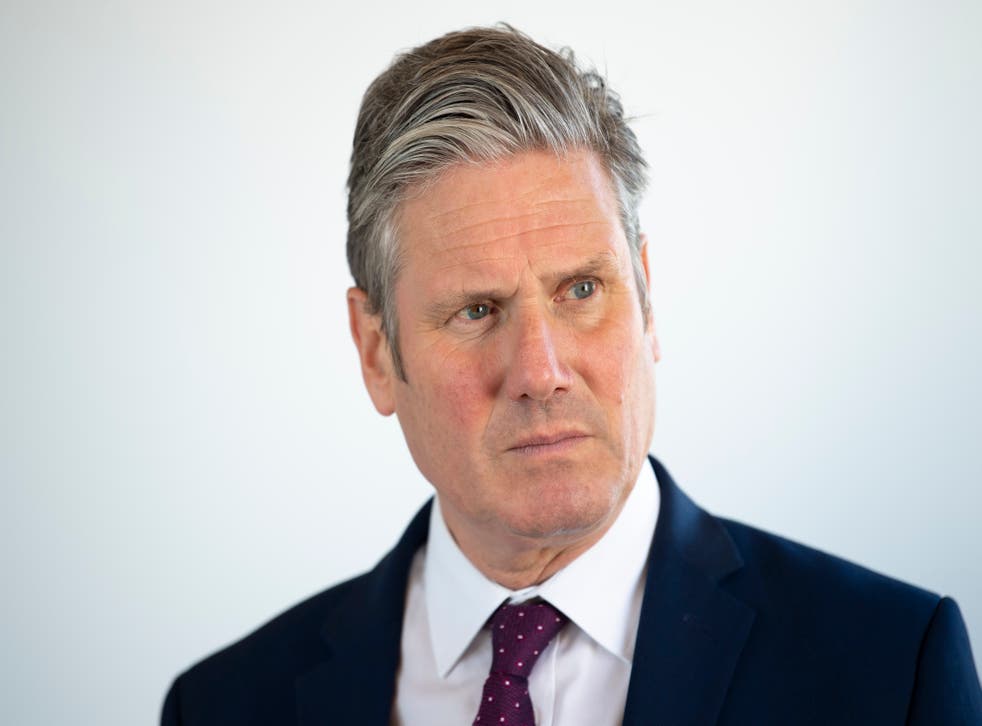 Labour has suggested that new checks on goods between Great Britain and Northern Ireland should be axed, amid a row between the EU and UK over the new arrangements.
Speaking on Monday leader Keir Starmer argued the controls, which have been in place since 1 January, are "not the way forward".
But he criticised Boris Johnson for attacking the deal the prime minister himself had negotiated, stating: "He didn't read it, didn't understand it, or he didn't tell us the truth about it when he said what it had in it.".
"We do need to remind the prime minister that he signed on the dotted line: this is what he negotiated," Sir Keir told LBC Radio.
"If he's saying it doesn't work he should look in the mirror and say, well, did I sign something, then that wasn't very sensible? But we've got to find a way forward.
"Having checks between Great Britain and Northern Ireland is not the way forward. Having any checks between the Republic and Northern Ireland is absolutely not the way forward.
"So we need to make some real progress. There's probably going to have to be flexibility on both sides, as ever. But this mess is the one the Prime Minister, negotiated and mis-sold."
The UK and EU agreed to introduce some checks on trade between Great Britain and Northern Ireland so that the border between Northern Ireland and the Republic could be kept open without leaving a hole in the EU's external trade border.
Under Jeremy Corbyn, with Sir Keir as Brexit secretary, Labour voted against the withdrawal agreement in December 2019, which introduced the new controls – but the new leader has over the last year said he would not renegotiate the status quo.
He whipped his party to vote in favour of the government's free trade agreement with the EU, arguing that a "thin deal" was better than no deal.
In January this year Sir Keir told the BBC: "I don't think that there's scope for major renegotiation. We've just had four years of negotiation. We've arrived at a treaty and now we've got to make that treaty work."
Irish Taoiseach Micheál Martin said on Friday that a new veterinary agreement between the UK and EU could help remove the need for most checks under the existing framework.
He cited statements by Joe Biden's administration in the US that such a new treaty would not affect UK chances of negotiating a free trade agreement with the US.
UK news in pictures

Show all 50
Mr Johnson and his chief Brexit negotiator Lord Frost have previously suggested that they consider so-called "dynamic alignment" with EU rules a breach of sovereignty – but the government is under pressure from unionists and business groups in Northern Ireland to ease the burden of the new regulations.
The European Commission says the UK should implement what it has negotiated, and that Brussels will use all tools at its disposal to ensure this happens.
The UK and EU have been locked in technical talks over the issue since the beginning of spring, but occasional high-level meetings between Lord Frost and his EU counterpart Maroš Šefčovič have showed little progress.
The situation, under which disruptive checks are affecting trade, is expected to worsen significantly later this year when exemptions and grace periods end for supermarket suppliers. The UK has already unilaterally extended the grace periods once, which the EU says is unlawful and a breach of the agreement.
Sir Keir has shied away from talking about Brexit as leader despite his previous role as Shadow Secretary of State for Exiting the EU under Jeremy Corbyn and his previous support for Labour adopting a position supporting a second EU referendum.
Join our new commenting forum
Join thought-provoking conversations, follow other Independent readers and see their replies