Brexit: Irish government attacks 'reckless' Brexiteers for gambling with Northern Ireland peace process
Foreign Minister says attacks potentially undermine 'the foundations of a fragile peace process'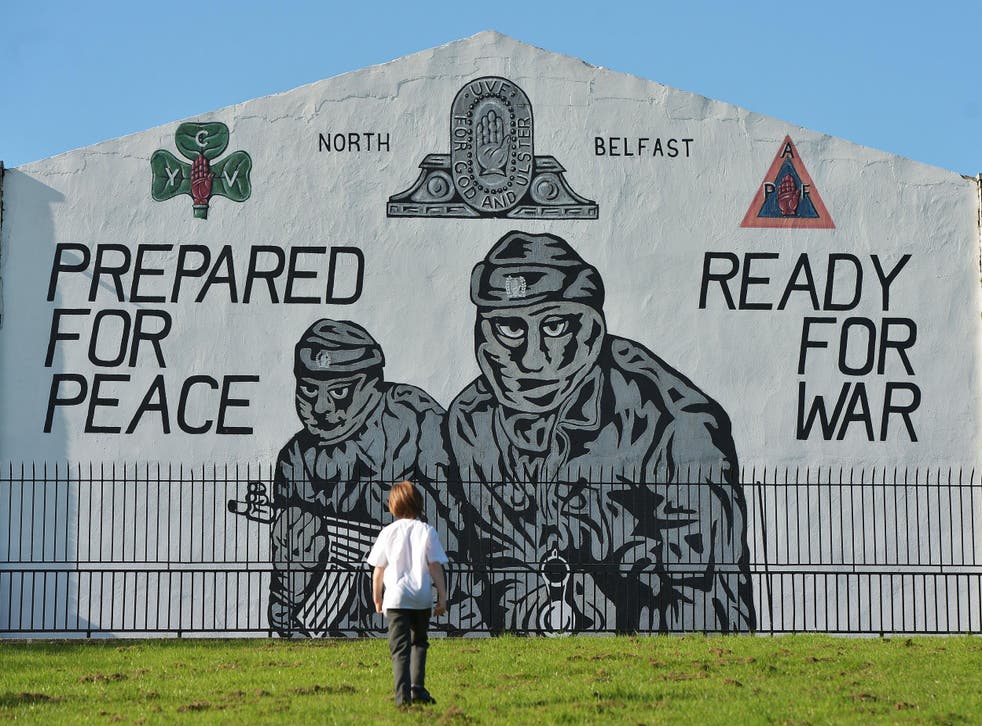 Ireland's foreign minister has criticised "irresponsible" and "reckless" Brexiteers for attacking the basis of the Good Friday Agreement that brought peace to Northern Ireland.
Eurosceptics including Conservative MEP Daniel Hannan, Labour MP Kate Hoey, and former Tory Cabinet minister Owen Paterson have attacked the accord in recent days – as it becomes increasingly clear that its terms make Brexit more difficult.
Without explicitly naming the British politicians, Simon Coveney, who is also Ireland deputy prime minister, warned that they were undermining the foundations of a "fragile peace process" brought about by the 1998 deal.
He said: "Talking down [the] Good Friday Agreement because it raises serious and genuine questions of those pursuing Brexit is not only irresponsible but reckless and potentially undermines the foundations of a fragile peace process in Northern Ireland that should never be taken for granted."
Brexit Secretary David Davis declined to acknowledge the existence of the eurosceptics' comments when asked about them during a visit to Vienna on Tuesday.
"I'm not conscious of anybody talking down the Good Friday Agreement, certainly nobody in government has," he said.
"Everything that we're doing is aiming towards ensuring we meet every aspect of [the Good Friday Agreement]. So I don't foresee that being a problem."
Former environment secretary Mr Paterson has said the Agreement had "outlived its used" while the MEP Mr Hannan wrote in the Daily Telegraph that is had "failed". Ms Hoey called for a "cold, rational look" at the deal.
The biggest issues facing UK on leaving EU

Show all 8
Stormont has ground to a halt in recent months as nationalist and unionist sides have failed to come to a deal to restore power-sharing in the province. But the deal also has implications for Brexit – because it explicitly stipulates that there cannot be a hard border on the island of Ireland.
European Commission chief negotiator Michel Barnier has also said that the restoration of a government in the Northern Ireland executive is an important factor in reaching a deal on the border issue.
Register for free to continue reading
Registration is a free and easy way to support our truly independent journalism
By registering, you will also enjoy limited access to Premium articles, exclusive newsletters, commenting, and virtual events with our leading journalists
Already have an account? sign in
Join our new commenting forum
Join thought-provoking conversations, follow other Independent readers and see their replies