Brexit: Northern Irish politicians prepare to block EU withdrawal if Supreme Court ruling gives Stormont say
Exclusive: Party leaders say they could vote against Article 50, if their concerns about the peace process are not listened to
Siobhan Fenton
Social Affairs Correspondent
Monday 23 January 2017 20:24 Comments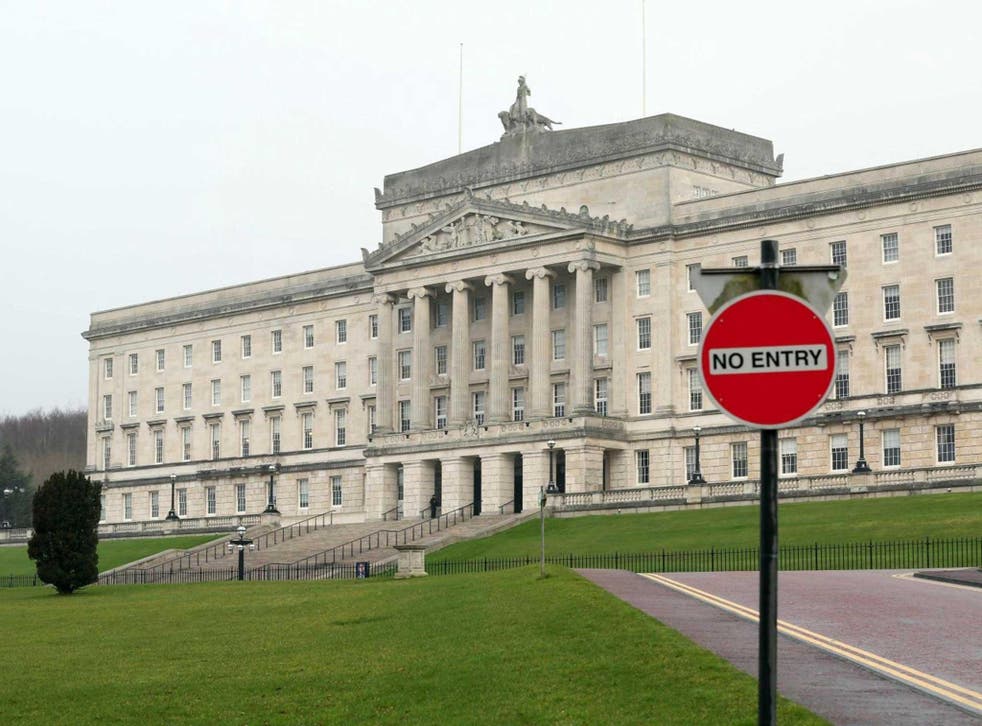 Politicians in Northern Ireland are preparing measures to block the UK's withdrawal from the European Union, if the Supreme Court rules that Stormont must be given a say on whether to trigger Article 50.
Unlike the High Court hearing of the case, which considered only if MPs at Westminster would be entitled to a vote, the Supreme Court granted leave for arguments to be made on behalf of the devolved administrations in Scotland, Wales and Northern Ireland, stating they must approve the Prime Minister's Brexit plans. Judges are due to give their verdict on Tuesday.
Northern Ireland voted to Remain in the EU by a margin of 56 per cent and the overwhelming majority of local parties are pro-EU.
As the only part of the UK which also shares a land border with another EU nation, in the form of the Republic of Ireland, concerns have been raised about how the border will be affected, and how this could undermine the peace process.
Leading politicians at Stormont have told The Independent that if the Supreme Court rules they are entitled to vote on Article 50, they will move to block it. Leader of the Social Democratic and Labour Party, Colum Eastwood told The Independent: "We'll vote against it in Westminster and we'll vote against it here [at Stormont] if we get the opportunity.
"We won't vote for Article 50 to be triggered because I think it goes against everything that people in Northern Ireland want and have expressed at the ballot box. We think it would be hugely damaging to our people, our peace process and our economy."
His concerns were echoed by Naomi Long, leader of the anti-sectarianism Alliance Party. She told The Independent her party would not seek to block Brexit outright, but that if they felt enough consideration was not being paid to Northern Ireland and concerns about the peace process, they may be forced to vote against it.
Nick Clegg says government are due for Brexit 'collision'
Ms Long said: "At the moment our view is that the UK has decided to leave the EU, then the UK can leave the EU. But we need special arrangements to be made for Scotland and Northern Ireland to address those, so that we are protected.
"I'm not going to use my vote and my mandate, which was clearly pro-European, to support anything that I believe is harmful to Northern Ireland, and I believe that leaving the EU is harmful to Northern Ireland. So I will not be using my vote and my mandate at any level to support something that I believe is damaging.
"So unless I am looking at a situation where there is a plan to protect Northern Ireland, I would not be wanting to use my mandate to permit Northern Ireland to be dragged out of the EU, in a hard Brexit which would be destructive to us not only socially and economically, but in terms of the peace process would be catastrophic in terms of what we've achieved."
Sinn Fein, Northern Ireland's largest Republican party, is also staunchly pro-EU and backed the Remain cause in the referendum. The party did not respond to requests for comment when approached by The Independent but it is expected the party is highly likely to also vote against triggering Article 50 if the motion goes to Stormont.
Supreme Court Brexit Challenge

Show all 13
Deputy of the Northern Irish Green Party Claire Bailey, which also supported Remain, told The Independent her party would have to consider the Supreme Court's decision before deciding whether to block it.
If the Northern Irish parliament votes to block Brexit, but the other parliaments in the UK support it, it is unclear whether EU withdrawal could proceed.
The Supreme Court is currently considering whether Theresa May has enough authority to trigger Article 50, without consulting MPs. The case was originally heard in the High Court, where judges ruled against Ms May.
The matter was subsequently referred to the Supreme Court after government lawyers appealed the case.
At this stage, judges ruled that representatives of Northern Irish politicians could also be allowed to make the case that the Stormont parliament is entitled to a vote, as well as MPs at Westminster.
They argued that to failure to consult local politicians could amount to a breach of the Good Friday Agreement, the peace treaty which ended the Troubles conflict.
Concerns have been raised about whether a physical border would have to be erected between Northern Ireland and the Republic of Ireland after EU withdrawal. In addition, it is expected the region would also lose EU financial grants for post-conflict peace projects between nationalist and unionist communities, known locally as "peace money".
Register for free to continue reading
Registration is a free and easy way to support our truly independent journalism
By registering, you will also enjoy limited access to Premium articles, exclusive newsletters, commenting, and virtual events with our leading journalists
Already have an account? sign in
Join our new commenting forum
Join thought-provoking conversations, follow other Independent readers and see their replies