David Davis denies reports Government has agreed to pay £50bn EU 'divorce bill' behind closed doors
Brexit Secretary labels reports that the Government had agreed to a £50bn divorce bill 'complete nonsense'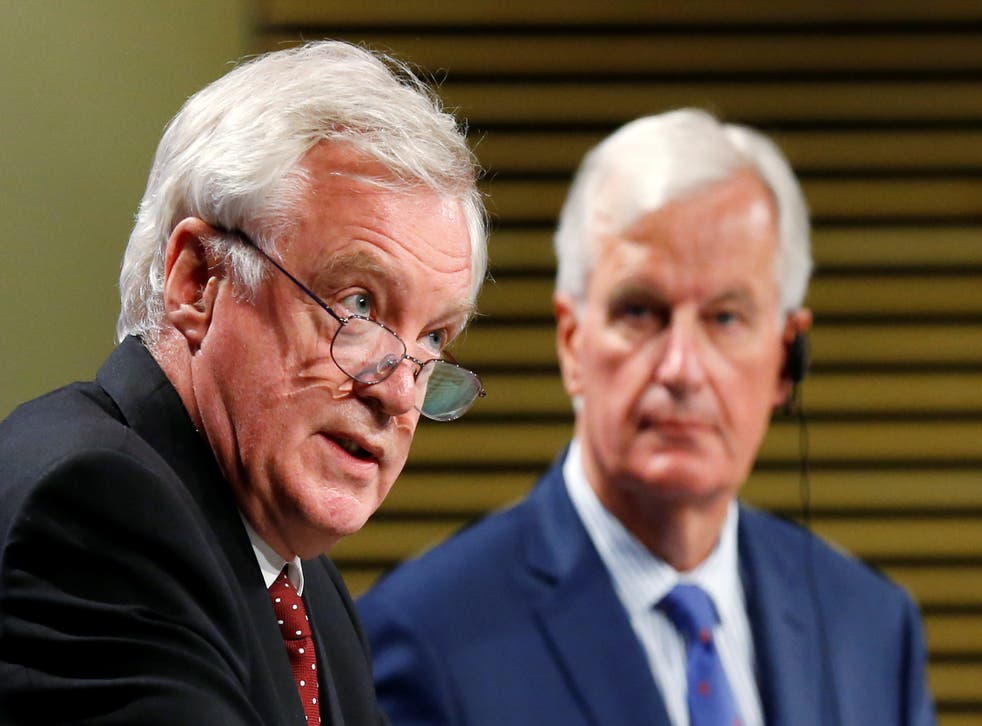 Brexit Secretary David Davis has denied reports the Government privately agreed on a £50bn figure for its "divorce bill" with the European Union, but conceded there will be a bill to pay.
Mr Davis told the BBC's Andrew Marr Show the story reported this morning was "complete nonsense", though the figure reported is the same as has been privately briefed for months.
Mr Davis said "the strict position is that there is no enforceable bill" the UK must pay the EU, but added: "We are a country that meets its obligations. They may not be legal, they may be political or moral.
"The era of big payments to the European Union is coming to an end. There will still be payments, for space programmes, for nuclear research, and so on.
"It is best that we leave on proper negotiated terms. There are issues if you just walk away. It can be done, but there are issues."
According to reports in several Sunday newspapers, the Prime Minister is quietly preparing to approve a bill that would see the UK pay between £7bn and £17bn a year to the EU for three years after Britain leaves in 2019.
It reports that Britain would pay up to £17bn a year to Brussels for three years after Brexit, but cease doing so by the time of the 2022 general election.
This, the Government hopes, would allow the negotiations to move on from the "divorce bill" and on to the subject of future trading relations.
The EU says trade can only be discussed once "sufficient progress" is made on the financial settlement, citizens' rights and the Irish border.
Mr Davis said whether "sufficient progress" had been made was "up to them, not up to us".
Register for free to continue reading
Registration is a free and easy way to support our truly independent journalism
By registering, you will also enjoy limited access to Premium articles, exclusive newsletters, commenting, and virtual events with our leading journalists
Already have an account? sign in
Register for free to continue reading
Registration is a free and easy way to support our truly independent journalism
By registering, you will also enjoy limited access to Premium articles, exclusive newsletters, commenting, and virtual events with our leading journalists
Already have an account? sign in
Join our new commenting forum
Join thought-provoking conversations, follow other Independent readers and see their replies