Most Brits now think Brexit was a mistake, European Parliament president Antonio Tajani says
The president warned that 'even the British government' was privately becoming disillusioned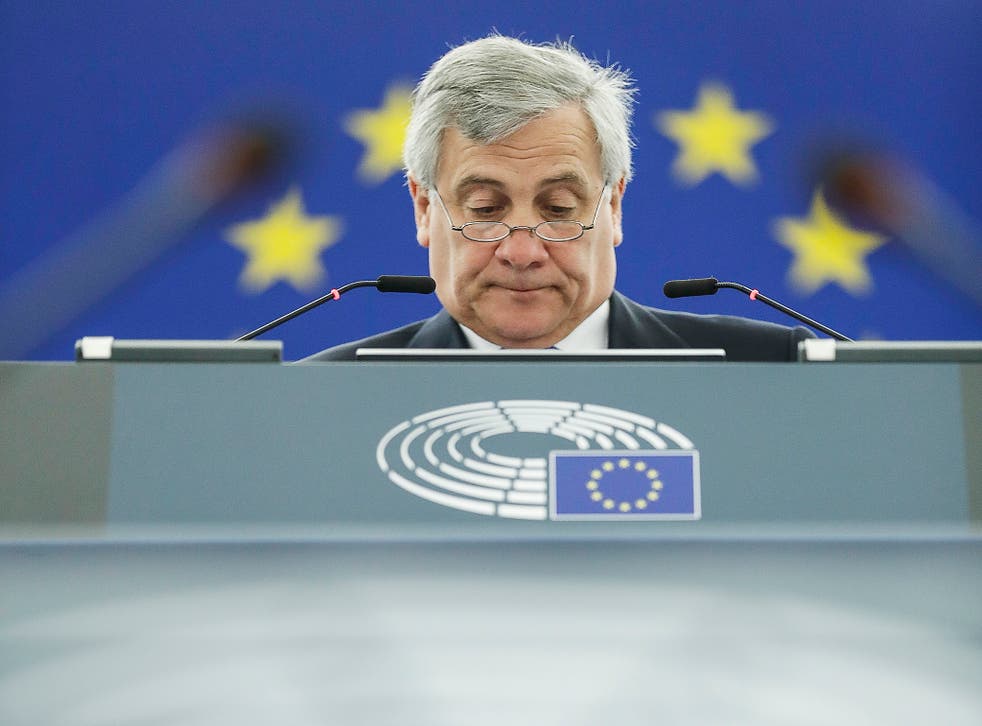 Most British people now believe Brexit was a mistake, the president of the European Parliament has said.
Antonio Tajani said that disillusionment had set in "even in the British government" over the process of leaving the EU, though officials would not admit as much publicly.
In an interview with German newspaper Westdeutsche Allgemeine Zeitung Mr Tajani warned that if no deal was reached in Brexit talks Britain "especially" would have problems but that "the 27 remaining EU countries would also be affected".
"The problem is not us: the EU speaks with one voice. Rather, the government in London is struggling with a lot of difficulties. The British have to tell us what kind of relationship they want with the EU - whether they want the model of Norway or that of Switzerland," he told the newspaper.
"I believe that by now a majority of the population sees Brexit as a mistake. Even in the British government disillusionment has come, even if it will not officially admit that."
The president of the elected parliament has previously said certain figures in the British government should "admit that it needs the EU more than what it is letting on at home now".
Polls of the British public show a gradual trend of an increasing number of people believing Brexit was a mistake. A YouGov tracker last month had 47 per cent of people believing leaving the bloc to be a mistake, with just 42 per cent saying it was the right decision.
Surveys on the question of how people would vote in another referendum however show the overall picture broadly unchanged from the referendum date, with two highly polarised camps unmoved by recent events.
At a European Council summit last month Donald Tusk, the president of the European Council, said Brexit could still be stopped, and that possible outcomes included "a good deal, no deal or no Brexit".
Legal opinions are divided on the question of whether Article 50, the treaty clause that formally started the Brexit process, can be reversed, however.
Mr Tajani's comments and the shift in public opinion come amid a backdrop of deadlocked negotiations, with particular continuing disagreement on the subject of how much Britain will have to pay when it leaves the EU.
Brexit: the deciders

Show all 8
There are no further rounds of talks yet scheduled before the next crunch December European Council summit.
The most recent round of formal talks lasted only a day and a half, in comparison to the four-day rounds held in previous months. Little progress was made at them.
Register for free to continue reading
Registration is a free and easy way to support our truly independent journalism
By registering, you will also enjoy limited access to Premium articles, exclusive newsletters, commenting, and virtual events with our leading journalists
Already have an account? sign in
Join our new commenting forum
Join thought-provoking conversations, follow other Independent readers and see their replies