UK still shut out of EU-wide crime-fighting database three years after Theresa May vowed to join
Exclusive: Prime minister wants a quick-fire security deal to protect the public after Brexit – but talks on the fast-track exchange of fingerprint, DNA and vehicle data have foundered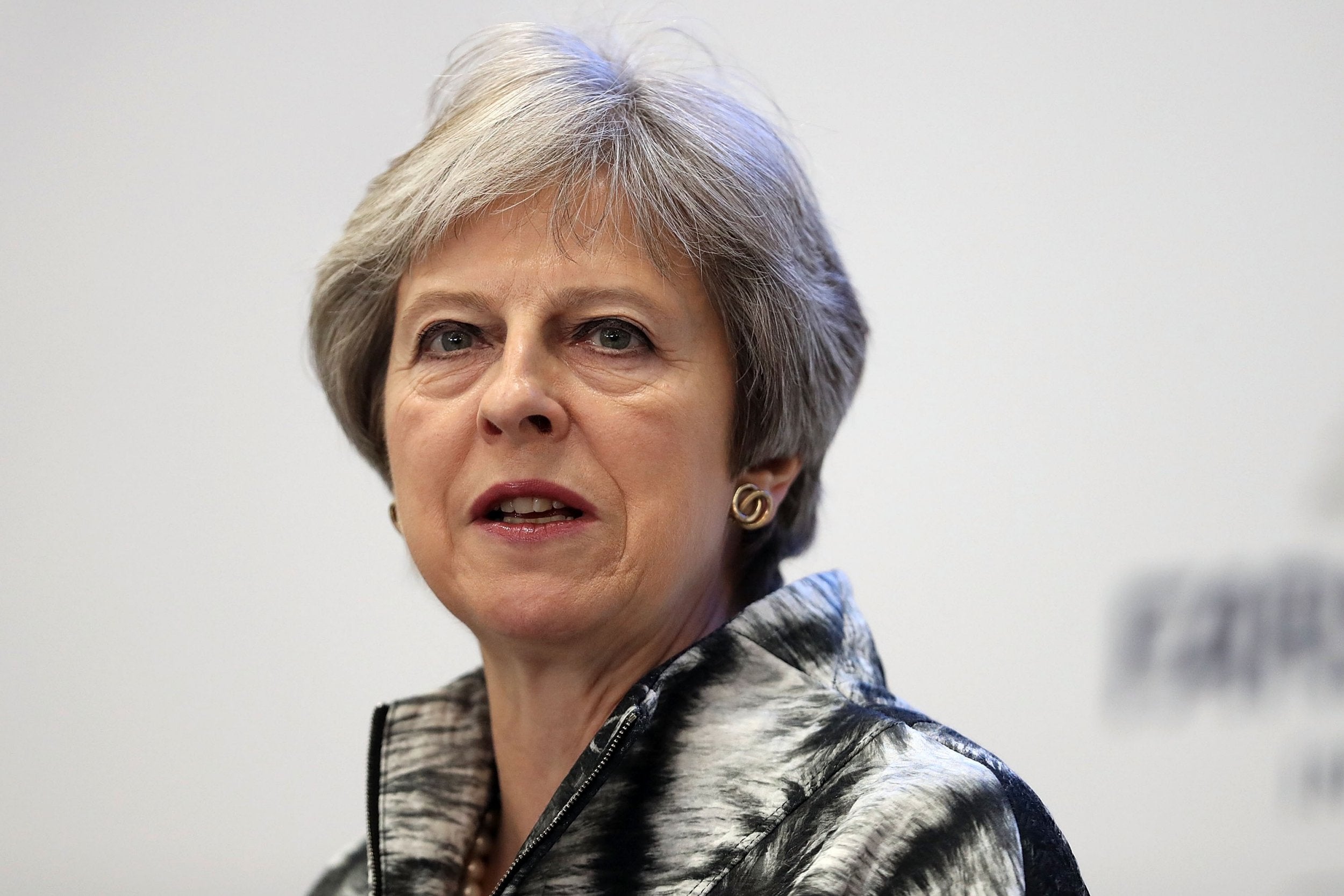 The UK is still shut out of a key EU-wide crime-fighting measure, almost three years after Theresa May announced it would join – sparking warnings over her hopes for a rapid security deal to protect the public after Brexit.
Ministers vowed to start the fast-track exchange of vital fingerprint, DNA and vehicle registration data by 2017, but talks with the EU are still deadlocked, The Independent has learned.
The failure to secure participation in the Prüm Convention – which the government opted to join in way back in November 2015 – comes despite the prime minister warning lives are "put at risk" without it.
The long delay also casts huge doubt on Ms May's hopes of signing a comprehensive security deal in time for Brexit, given that would be a far more complex task.
Labour called the situation "deeply disturbing", while anti-Brexit campaigners said it made a nonsense of her claim that an over-arching security deal can be struck quickly.
"The priority of any government should always be the safety and security of its citizens," said Diane Abbott, the shadow home secretary.
"There could be serious implications if practical security arrangements are not made before the UK's withdrawal from the EU."
Ed Davey, for the Liberal Democrats, said: "By not completing Britain's entry into this vital data sharing scheme, the Conservatives have failed in their duty to keep British people as safe as possible."
And Layla Moran, a supporter of the anti-Brexit Best for Britain group, said: "If the government cannot even deliver on a simple thing like Prüm, which is in our interest, how can the prime minister deliver a security deal?
Brexit casualties
Show all 10
"I think there are real concerns that Brexit could spell the end of the UK's Europol membership and the European arrest warrant. This means we could criminals could get away scot-free."
The security agreement, proposed by the prime minister in February, to maintain "full cooperation", must be achieved by the planned end of the transition period, in December 2020 – but meaningful talks have yet to begin.
They already face the huge obstacle of Ms May's refusal to allow full oversight by the European Court of Justice (ECJ) – without which the EU has insisted it will not open up its policing and security databases.
Speaking to EU leaders last month, she hailed the ability to "share information through key databases and agencies, such as SIS2 [Schengen Information System], ECRIS [European Criminal Records Information Exchange System] and Prüm".
"Our ability to do so is being put at risk," she warned, adding: "I urge you to consider what is in the best interests of the safety of your citizens and mine."
Under the Prüm system, responses are promised within ten seconds for a number plate check, within 15 minutes for a DNA check, and 24 hours for a fingerprint match.
Ms May, as home secretary, announced the UK would join in November 2015, a decision confirmed by ministers one year later – after doubts were raised by the Brexit result.
However, EU sources say talks have been held up by the UK's refusal to exchange the DNA profiles it holds on people arrested, but not convicted of any offence.
In 2011, under pressure from civil liberties campaigners, David Cameron's government agreed to stop police retaining the profiles of most suspects.
However, they are still kept – for three years, with a possible further two-year extension with court approval – if an adult is arrested for a serious offence.
The EU official said the stance failed the "underlying principle of Prüm" that "all parties will share the information they have available".
"The UK intends to exclude suspects' DNA files from Prüm data exchange, when other member states who hold this data share it," the source said.
The Independent has also learned that the home office only asked the Metropolitan Police to come up with a "technical solution" to joining Prüm as recently as March this year.
The home office refused to discuss why the UK was still excluded, but said there was a "standardised evaluation process for countries joining Prüm to comply with, which we are currently going through".
A spokesperson said: "There is a shared desire to maintain close operational cooperation in the future. We have been clear that this should include cooperation through important operational platforms such as SIS 2 and Prüm."
Join our commenting forum
Join thought-provoking conversations, follow other Independent readers and see their replies