UK warns of 'irreparable security risk' in fresh clash with the EU over cross-border crime-fighting after Brexit
Government also threatenes to demand repayment of the £1bn it has invested in the €10bn Galileo navigation system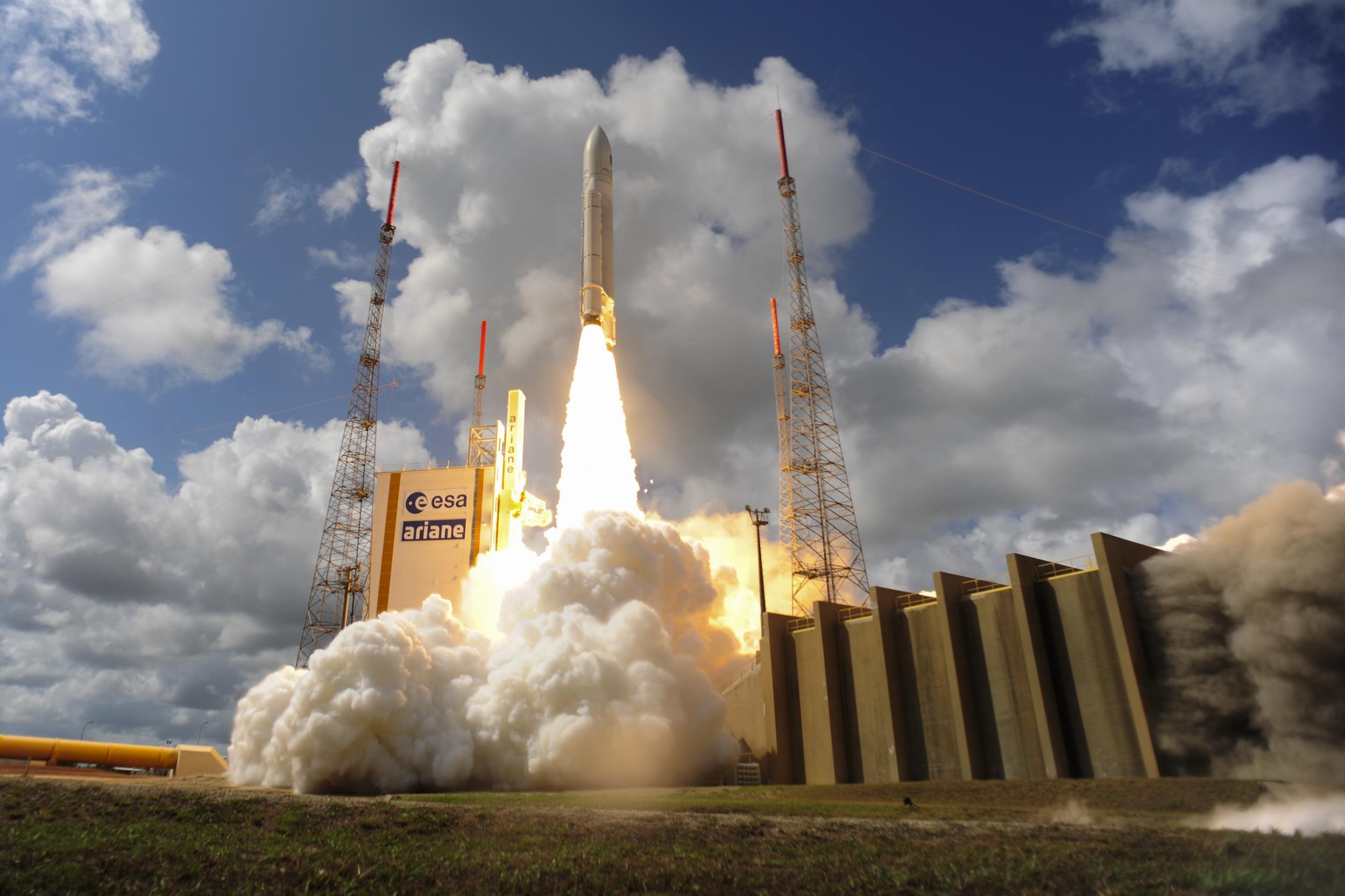 The UK has warned of an "irreparable security risk" after Brexit, in a worsening clash with the EU over cross-border crime-fighting and the Galileo satellite project.
The government threatened to demand repayment of the £1bn it has invested in the €10bn navigation system unless the EU stops freezing UK companies out of its future development.
A new paper also claimed the £39bn "divorce bill" should be reopened, because it was assumed the UK would retain full access to Galileo when it was calculated.
On fighting crime, the Brexit department warned of an impact on both the UK and EU's "ability to bring criminals to justice" if full co-operation ended.
The UK wants to retain participation in the European arrest warrant and Europol, the EU's law enforcement agency, and the swapping of vital intelligence information through the Schengen system.
The EU has insisted that will be impossible while Theresa May sticks to her stance that oversight by the European Court of Justice (ECJ) must end after the Brexit transition period.
However, the flashpoint of the ECJ is not mentioned in the latest 12-page document, which simply urged the EU to "move beyond existing precedents for EU cooperation with third countries".
"The UK's analysis indicates that there will be a serious drop off in our ability to cooperate to tackle internal security threats," it said.
The biggest issues facing UK on leaving EU
Show all 8
"That shortfall would affect law enforcement agencies and judicial authorities in the UK and the EU27, and would have a direct impact on their ability to bring criminals to justice – and by extension, on public safety."
The Galileo project is intended to be Europe's rival to the global positioning system (GPS), which will be developed and controlled by the United States.
The UK's exclusion would be from its sensitive "public regulated service" (PRS), an encrypted navigation system for government users to be accessed only by EU member states.
Airbus has led protests that ending Britain's participation in European space programmes will hit the economy.
Last month, the Commons European scrutiny committee concluded the UK had agreed, in the draft withdrawal treaty, that it could be excluded from "security related sensitive information".
Nevertheless, the new technical note stated that "any gap in UK involvement in the design and development of Galileo and PRS, whereby the UK is unable to manufacture components or assure those manufactured by member states at any point, will constitute an irreparable security risk".
"It will mean the UK will not be able to rely on the system for our own security and defence needs," it added.
The document threatened that the UK will cut its future involvement in the project and confirms that Britain is considering setting up its own alternative.
"If agreement cannot be reached on the future balance of rights and obligations, and UK security and industrial requirements consequently cannot be met, the UK could not justify future participation in Galileo.
"In parallel, the UK is therefore exploring alternatives to fulfil its needs for secure and resilient position, navigation and timing information, including the option for a domestic satellite system."
Join our commenting forum
Join thought-provoking conversations, follow other Independent readers and see their replies