Brexit: Cabinet minister 'admitted EU is correct to ban UK shellfish' despite branding it 'legally wrong'
George Eustice urged to come clean after email sent to traders says he acknowledged EU's legal position 'is correct'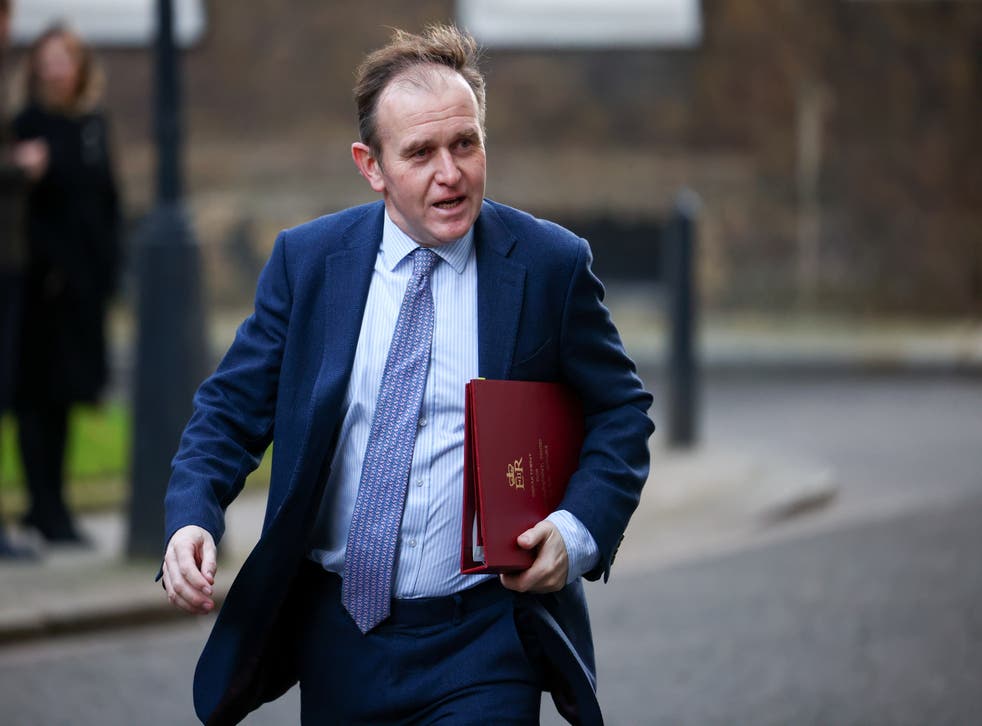 A Cabinet minister is facing claims he privately admitted the EU is right to ban UK shellfish because of Brexit – despite publicly branding it "legally wrong".
An email sent to beleaguered traders by the Shellfish Association says a government letter has "changed this position" and acknowledged that the EU's legal position "is correct".
Yet George Eustice, the environment secretary – while admitting the "devastating blow" to the industry – has insisted there is "no legal barrier" to exports and demanded Brussels back down.
Luke Pollard, his Labour shadow, called on ministers to "explain clearly what they really believe the legal position to be and what they will do to help the industry".
"Just yesterday, the government sent a letter to the EU blaming them for the block on shellfish fishers exporting their catch. Less than 24 hours later, they've admitted that it's the government's own fault," he said.
Alistair Carmichael, for the Liberal Democrats, called on Mr Eustice to quit, saying: "He should step aside and let somebody else fix this mess. It is difficult to see how he can remain in his job after this fiasco."
The row blew up after Mr Eustice said the ban – which has prevented most shellfish not ready for human consumption from entering the EU – was "unjustified".
He went further today, claiming the European Commission had shifted its position having previously "been clear that this was a trade that could continue".
"The truth is there is no legal barrier to this trade continuing, both on animal health grounds and on public health grounds," he told BBC Radio 4.
"There is legal provision within existing EU regulations to allow such trade to continue from the UK. We are just asking the EU to abide by their existing regulations and not to seek to change them."
But the email sent by the Shellfish Association of Great Britain, seen by the Politics Home website, said it had received a government "update" on the export of unpurified mussels, clams, scallops, and cockles.
"All along they have told us that they believe the trade in class B animals is legal and that the regulation supports this. They have now changed this position," it is reported to say.
"They now say that they believe on balance that the EU view, that the trade is not legal, is in fact correct. This is in complete contrast to everything they have told us so far."
The Department for the Environment, Food and Rural Affairs (Defra) has been asked if it is correct that it has privately acknowledged the EU ban is justified.
The Commission has warned exports will be outlawed indefinitely, after Defra insisted the bar would last only until 21 April and would not affect farmed shellfish.
A Defra spokesperson said: "We continue to believe that our interpretation of the law, and the EU's original interpretation, is correct and that the trade should be able to continue for all relevant molluscs from April."
Join our new commenting forum
Join thought-provoking conversations, follow other Independent readers and see their replies