Failure to plan for Brexit talks collapsing 'gross negligence', Foreign Affairs Committee warns
The Government has refused to tells MPs if it has a plan for the failure of talks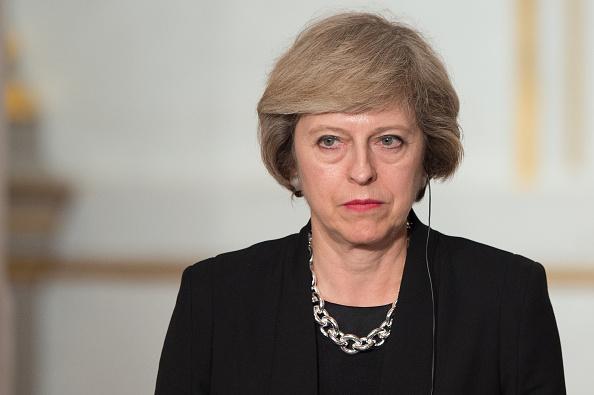 The Government appears to be abdicating its responsibility to plan for the worst when it comes to Brexit, an influential committee of MPs has said.
The Foreign Affairs Select Committee warned that the Foreign Office's lack of a plan about what to do in the case EU negotiations produced no deal was worse than "gross negligence".
The warning comes after the committee released correspondence between itself and the Foreign Office in which Sir Alan Duncan, an FCO minister, said the ministry is "not currently in a position" to spell out a plan.
David Davis does not rule out a transitional Brexit in Committee hearing
Under the timetable agreed by Theresa May and set out in the EU's Article 50 the Government must concluded Brexit negotiations within two years of triggering the Treaty clause, or revert to World Trade Organisation rules.
This eventuality would force a "hard Brexit" unless every European Union state unanimously voted to prolong the negotiating timetable – something which would be far from certain.
Tory MP Crispin Blunt, who chairs the committee, said Theresa May's administration seemed to be repeating the mistakes of David Cameron's government, which repeatedly refuse to plan for the possibility of Brexit.
"There is every possibility of 'no deal' once the two year negotiating period ends. Business, in particular, needs to know what that might look like," he said.
"We cannot have a repeat of the previous Government's failure to instruct the FCO and other key departments to plan for a vote to leave the EU. In the Committee's view, that was 'gross negligence'. This would be worse.
"It is hard to believe that the Government has done no thinking about the legal and technical issues regarding a potential 'no deal'. Understanding the implications of this entirely possible outcome helps minimise uncertainty.
Brexit Concerns
Show all 26
"Sir Alan Duncan's argument as to why no response is currently forthcoming from the FCO is unconvincing and runs counter to the duty of a responsible government to provide clarity where possible. We are asking him to reconsider."
Theresa May has commited to triggering Article 50 by the end of March 2017, meaning negotiations Britain would likely be out of the EU sometime in 2019 whether a deal was reached or not.
It was however reported this morning that Britain's ambassador to the EU has privately told the Government that a trade deal with the bloc could take up to 10 years to complete – and still fail.
The BBC reports that Sir Ivan Rogers has cautioned ministers against optimism, warning that such a deal could be rejected by national parliaments across the EU.
A Foreign Office Spokeswoman said: "We are not going to give a running commentary on every twist and turn of these upcoming negotiations: it's not in our national interest and won't help us get the best deal for Britain.
"But when there are further things to say, we will keep people informed. As the Prime Minister has said, we want to avoid a cliff-edge and to provide certainty where we can. We want a smooth and orderly exit from the EU. How we achieve that will depend on the nature of the agreement we reach with the EU."
Join our commenting forum
Join thought-provoking conversations, follow other Independent readers and see their replies