Brexit: Theresa May is 'confident' of victory in Supreme Court over Article 50
The Prime Minister's spokesman is bullish about the Government's chances of winning the legal challenge – despite overwhelming defeat in the High Court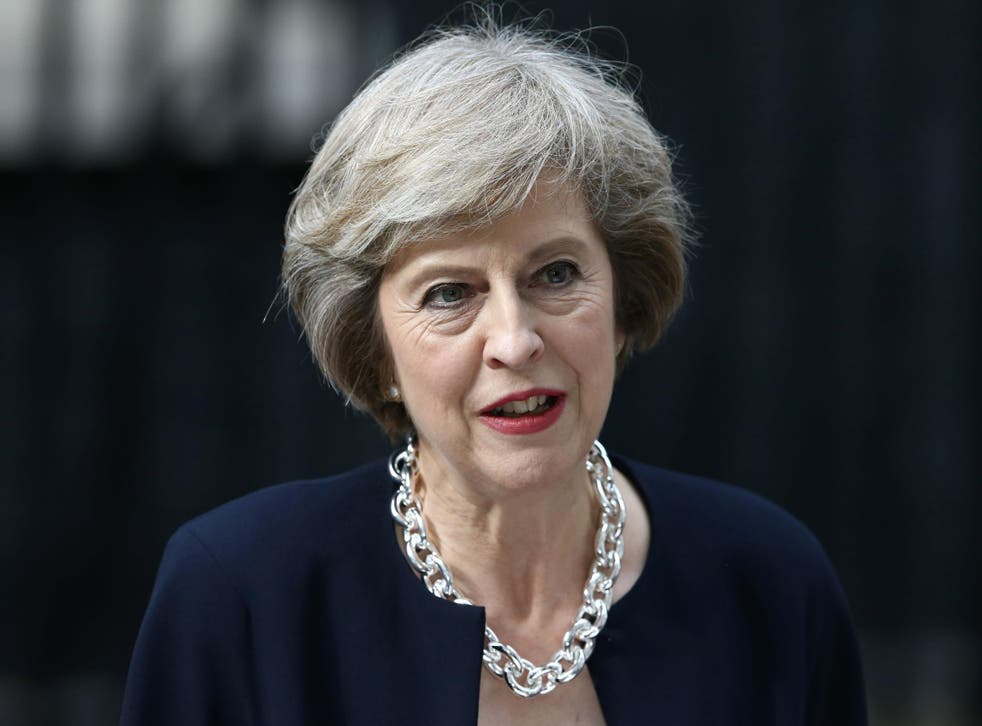 Theresa May is "confident" she will get her way on Brexit in the Supreme Court, despite the Government's legal case being savaged by Britain's top judges.
Downing Street insisted the case – to overturn the High Court and give the Prime Minister the right to trigger withdrawal under Article 50 – would go ahead and would be won.
The confident tone came despite the shock resignation from Parliament of Conservative backbencher Stephen Phillips, after clashes with Ms May over Brexit, sparking another by-election.
Yesterday's High Court ruling was devastating for the Government – concluding its arguments had been contrary to "fundamental constitutional principles of the sovereignty of Parliament".
The judges said: "The court does not accept the argument put forward by the Government. There is nothing in the text of the 1972 Act [to join the EU] to support it."
Legal commentators suggested it was odds-on the Government will lose again in the Supreme Court – a case pencilled in for 7 December, with a judgment in January.
No 10 has refused to say whether different legal arguments would be put forward, to try to achieve a different result – or whether the under-fire Attorney General would oversee the case.
And the Scottish Government could yet join the legal challenge, after SNP First Minister Nicola Sturgeon said she would "actively consider" becoming involved.
Asked if the Government would definitely go to the Supreme Court, the Prime Minister's spokesman insisted it would, saying: "We are very confident we will win in the Supreme Court.
"We remain of the firm belief that we have strong legal arguments ahead of the case which will be moving to the Supreme Court next month."
It is not clear, however, whether papers have yet been formally lodged for the challenge – something the spokesman was unable to confirm.
No 10 also declined to say whether legislation was already being drawn up for triggering Article 50, in case the Supreme Court upheld the ruling, stressing that it was focused on winning the case.
The High Court ruling was made by the Lord Chief Justice, Lord Thomas of Cwmgiedd; the Master of the Rolls, Sir Terence Etherton; and Lord Justice Sales, the Lord Justice of Appeal.
At the Supreme Court, the case will be scrutinised by a panel of 12 justices, headed by Lord David Neuberger of Abbotsbury, its president.
Today, Ms May spoke by telephone with Jean-Claude Juncker, the head of the European Commission, and German chancellor Angela Merkel, conversations that were "reasonably short", said her spokesman.
She is also expected to speak to other European leaders later in an effort to reassure them that her Brexit plans remain on track.
The High Court ruling was greeted by right-wing tabloid headlines attacking the judges, labelling them "Enemies Of The People" and the greatest threat to the country since Hitler.
However, asked if Ms May was concerned about newspapers attacking independent judges, the spokesman said: "I don't think the British judiciary is being undermined."
Register for free to continue reading
Registration is a free and easy way to support our truly independent journalism
By registering, you will also enjoy limited access to Premium articles, exclusive newsletters, commenting, and virtual events with our leading journalists
Already have an account? sign in
Register for free to continue reading
Registration is a free and easy way to support our truly independent journalism
By registering, you will also enjoy limited access to Premium articles, exclusive newsletters, commenting, and virtual events with our leading journalists
Already have an account? sign in
Join our new commenting forum
Join thought-provoking conversations, follow other Independent readers and see their replies