Theresa May silences minister who questioned whether Brexit should be halted after leaked analysis
Phillip Lee ordered to 'air his views in private' after saying withdrawal from EU should be based on evidence not dogma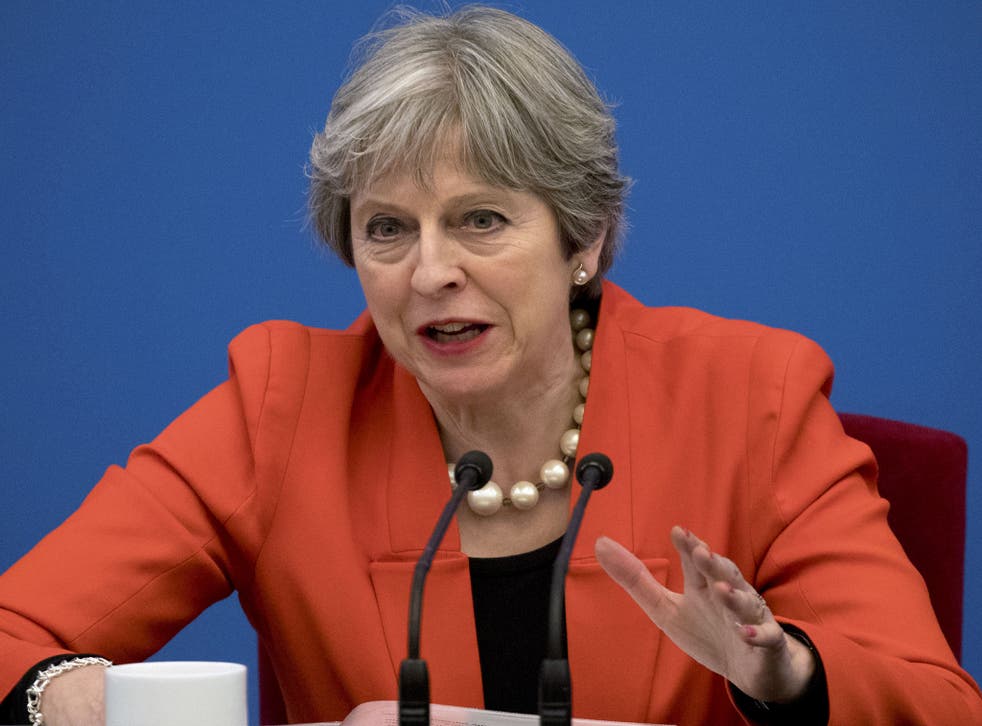 A minister who questioned whether Brexit should be halted after a secret Government analysis exposed the predicted economic damage has been silenced by Theresa May.
Phillip Lee was told to "air his views in private" after a meeting with the Conservative chief whip, but has escaped the sack, No 10 said.
The disciplinary action raised fresh questions about Brexit minister Steve Baker, who has not been censored despite suggesting civil servants had drawn up the analysis behind the backs of ministers.
UK will be worse off in every possible scenario after Brexit, concludes leaked Government analysis
The Prime Minister's spokesman was forced to deny that pro-EU civil servants were "working rogue" – insisting it was "entirely correct" for such studies to be prepared.
However, the spokesman said Mr Lee, a justice minister, should "recognise that the analysis was initial and not worth commenting on".
"He has been spoken to by the chief whip and been reminded that it is best to air views in private," he added.
In tweets last night, Dr Lee said he doubted whether Mrs May could "legitimately lead a country along a path that the evidence and rational consideration indicate would be damaging".
The extraordinary intervention was an apparent response to Mr Baker's statement to MPs that the analysis was worthless because forecasts drawn up by civil servants are "always wrong".
Dr Lee posted: "The next phase of Brexit has to be all about the evidence. We can't just dismiss this and move on. If there is evidence to the contrary, we need to see and consider that too.
"It's time for evidence, not dogma, to show the way. We must act for our country's best interests, not ideology & populism, or history will judge us harshly. Our country deserves no less."
A leak of the analysis – which will now be published, after a Government cave-in – suggested a no-deal Brexit, leaving Britain trading with Europe on World Trade Organisation terms, would reduce growth by 8 per cent over 15 years.
Brexit: the deciders

Show all 8
Leaving with a Canada-style free trade agreement would see growth cut by 5 per cent, while staying inside the single market would reduce growth by 2 per cent.
The document also warned that the gains from free trade deals with other big countries would fail to make up for the losses – a boost of just 0.2 per cent over 15 years from a deal with the US, for example.
Donald Trump says "I would have negotiated Brexit differently"
Its leak has enraged Brexiteers, who accused the head of the civil service of conspiring with the Treasury to produce the devastating research without the knowledge of ministers in the Department for Exiting the European Union.
On Tuesday, Mr Baker told the Commons: "Even the ministerial team in my department has only just been consulted on this paper in recent days and we've made it clear it requires significant further work.
"It is a selective interpretation of a preliminary analysis. It is an attempt to undermine our exit from the European Union."
The attack triggered a protest from the Whitehall trade union, which said it was an "insult" to dedicated professionals and suggested he should be sacked.
Asked why Mr Lee had been disciplined over his remarks but not the Brexit Minister, a spokesman said Mr Baker's comments were made in a statement to the Commons, while Mr Lee had been "speculating" on leaked documents.
Join our new commenting forum
Join thought-provoking conversations, follow other Independent readers and see their replies