Government minister suggests Theresa May should consider halting Brexit if damning impact assessment is true
Leaked analysis on economic impact of Brexit raises 'serious question' over legitimacy of Government approach, says Dr Phillip Lee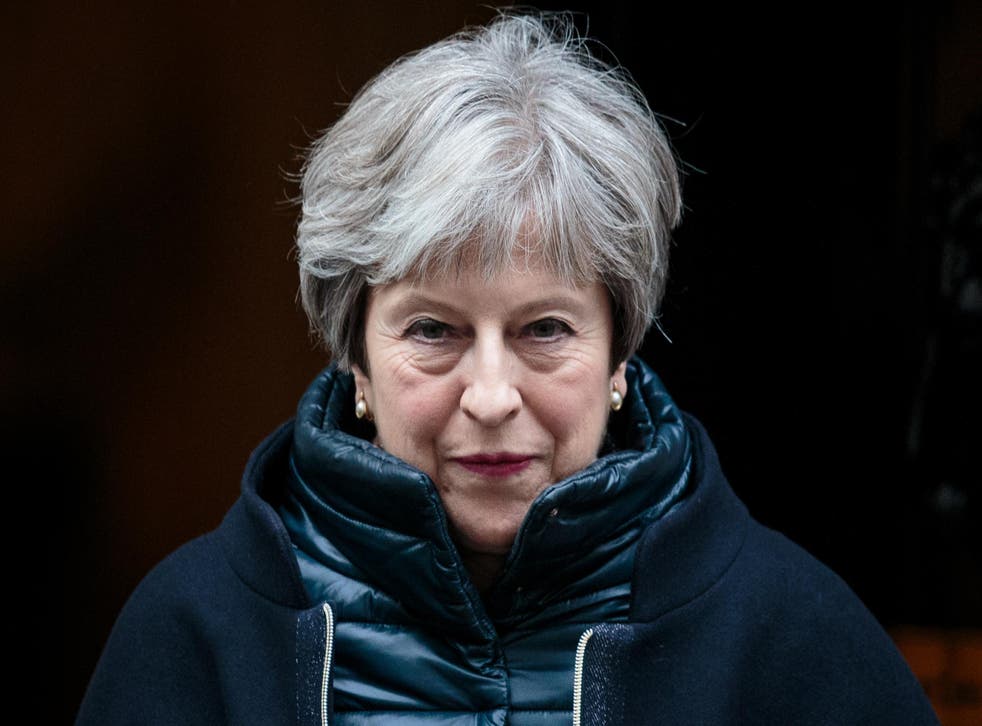 A Government minister has questioned whether Brexit should go ahead if damning assessments on Britain's economic prospects prove accurate.
In a highly unusual intervention, Conservative Dr Phillip Lee raised fears over whether Theresa May could "legitimately lead a country along a path that the evidence and rational consideration indicate would be damaging" after leaked papers revealed that Britain would be worse off out of the EU than if it stayed in.
It comes as Labour was set to force a Commons vote demanding the Government release Whitehall documents, obtained by website Buzzfeed, that suggested that growth would fall by 8 per cent if Britain crashes out of the EU without a deal. Even with a comprehensive trade deal of the kind Ms May seeks, growth could fall by 5 per cent over the next 15 years.
Kier Starmer vows to force to Government to publish secret Brexit reports laying bare economic damage
Dr Lee said the Goverment could not ignore the evidence after Brexit minister Steve Baker tried to dismiss the secret analysis by telling MPs that official forecasts drawn up by civil servants were "always wrong".
Dr Lee, a Justice minister, posted on Twitter: "The next phase of Brexit has to be all about the evidence. We can't just dismiss this and move on. If there is evidence to the contrary, we need to see and consider that too.
"But if these figures turn out to be anywhere near right, there would be a serious question over whether a government could legitimately lead a country along a path that the evidence and rational consideration indicate would be damaging. This shows the PM's challenge.
"The PM has been dealt some tough cards and I support her mission to make the best of them. It's time for evidence, not dogma, to show the way. We must act for our country's best interests, not ideology & populism, or history will judge us harshly. Our country deserves no less."
His comments indicate the growing pressure on the Prime Minister from both sides of her own party on her vision for Brexit and domestic policy, amid warnings of growing discontent among Tory donors.
Ms May sought to play down the leaked study - which was drawn up by the Department for Exiting the EU - telling Cabinet ministers that it represented "initial work" by officials.
In the Commons, Mr Baker, a Eurosceptic Brexit minister, dismissed the economic forecasting and said MPs would be given the "appropriate analysis" carried out by the Government when they came to vote on a final deal with the EU.
He said reports about the leaked study were based on "selective interpretation" of a "preliminary analysis".
However Ms May told reporters on a trade mission to China that she would publish an economic impact analysis before Parliament votes on the final deal.
The leaked papers set out a range of potential scenarios, where even if the UK was able to negotiate a comprehensive free trade agreement, estimated growth would be down 5 per cent over the next 15 years.
That would rise to 8 per cent if Britain left without a deal and was forced to fall back on World Trade Organisation (WTO) rules.
Brexit so far: in pictures

Show all 53
Alternatively, if the UK were to retain access to the single market through membership of the European Economic Area the loss would be just 2 per cent.
No 10 said the analysis had only considered a range of "off-the-shelf" deals and had not covered the "bespoke" agreement which the Government is seeking.
Join our new commenting forum
Join thought-provoking conversations, follow other Independent readers and see their replies