Theresa May's government treating British public like children over Brexit, says former Treasury chief
'Someone's got to have a grown-up conversation with the British people about the compromises and trade-offs that have to be made. And sadly that simply hasn't happened'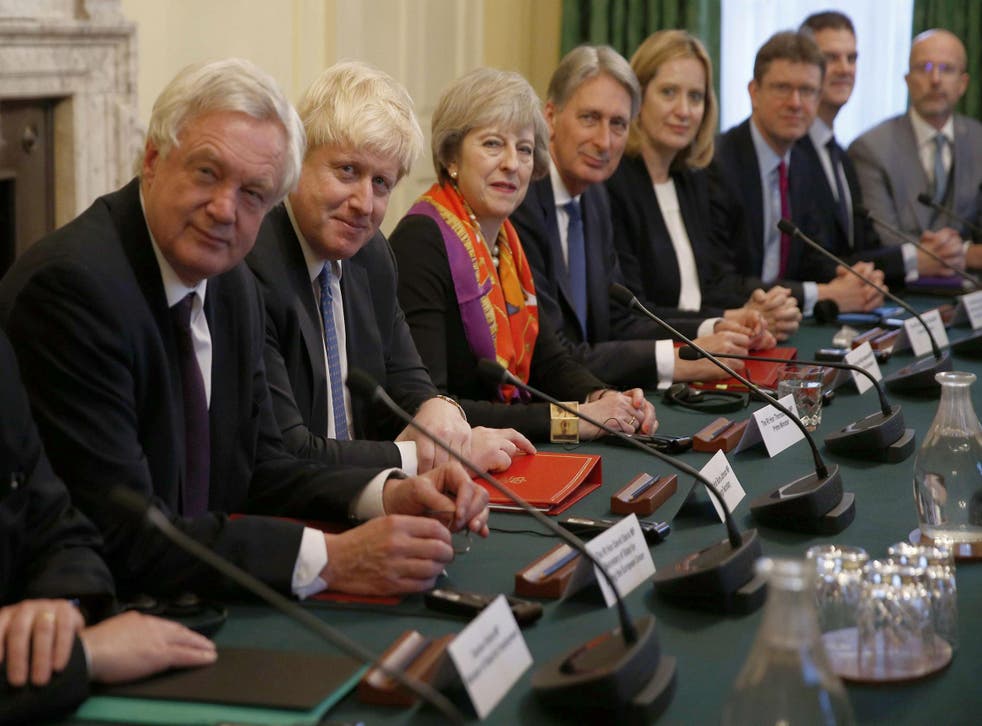 A former Treasury chief has launched a devastating attack on Theresa May's handling of the Brexit process, warning the country lacks "leadership".
Lord Macpherson accused the Prime Minister of failing to prepare the public for the inevitable "compromises and trade-offs" to follow – often described as her "have cake and eat it" approach.
The former permanent secretary highlighted a lack of Whitehall resources to deliver EU withdrawal, in an interview with the BBC to be broadcast later on Sunday.
He also warned the public sector pay cap could not be lifted without tax rises or spending cuts, while hinting the Treasury had advised against building the hugely expensive HS2 high-speed rail line.
On Brexit, Lord Macpherson said: "I worry about how Whitehall resources are being harnessed and deployed in support of the Government approach.
"And I feel passionately that this is an area that needs leadership. Someone's got to have a grown up conversation with the British people about the compromises and trade-offs that have to be made. And sadly that simply hasn't happened."
On the one per cent pay cap – which No 10 has suggested will be eased this autumn – Lord Macpherson said: "Generally pay caps aren't sustainable in the long term, so the government does need to find a way of getting off this policy.
Brexit: the deciders

Show all 8
"On the other hand, it does cost money. And what I would be asking the Prime Minister and indeed asking [Chancellor Philip] Hammond is, well, if you're going to relax policy in this area, how are you going to pay for it?
"What tax are you going to raise, what spending are you going to cut? Or are you just going to let the deficit remain at an unacceptably high level?"
On HS2, he called for billions to be spent on improving Northern rail instead, saying: "It was a political decision and I think it would be inappropriate for me to reveal the Treasury advice on the issue."
Lord Macpherson is the latest top civil servant to attack Brexit strategy. In January, Sir Ivan Rogers, Britain's ambassador to the EU, resigned after warning that striking a new trade deal could take a decade.
Two ministers have quit key posts in apparent frustration at the lack of progress – Lord Bridges (Brexit department) and Lord Price (International Trade).
On The Westminster Hour programme, to be broadcast on BBC Radio 4 at 10pm, former Labour Chancellor Alistair Darling said he believed the financial crash and austerity "paved the way for Brexit".
"We live in a much darker world, more inclined to protectionism and nationalism, and so the political fallout has been absolutely immense," Lord Darling said.
If Britain failed to make the compromises necessary to strike an acceptable trade deal with the EU then "we're going to write off another decade and that would be a tragedy," he added.
The two key figures in the eye of the storm of the financial crisis were brought together to discuss the tenth anniversary of the run on Northern Rock in 2007, the first sign of the gathering disaster.
Asked if the Treasury was ill-prepared, Lord Macpherson acknowledged: "I think that's a fair assessment. So I must take my share of the responsibility for that.
"We had almost 15 years of unbroken growth. We had not had a major run on a bank, certainly since the war.
"So it is fair to say that the Treasury, like the Bank of England, like the FSA [Financial Services Authority], didn't have the resources in the right place when the run on Northern Rock took place."
Register for free to continue reading
Registration is a free and easy way to support our truly independent journalism
By registering, you will also enjoy limited access to Premium articles, exclusive newsletters, commenting, and virtual events with our leading journalists
Already have an account? sign in
Register for free to continue reading
Registration is a free and easy way to support our truly independent journalism
By registering, you will also enjoy limited access to Premium articles, exclusive newsletters, commenting, and virtual events with our leading journalists
Already have an account? sign in
Join our new commenting forum
Join thought-provoking conversations, follow other Independent readers and see their replies