From Brexit to a general election: The six most important issues Theresa May needs to address
Theresa May will have to move from setting out her plans for the country to actually dealing with them in a matter of days. Here is what will be top of the pile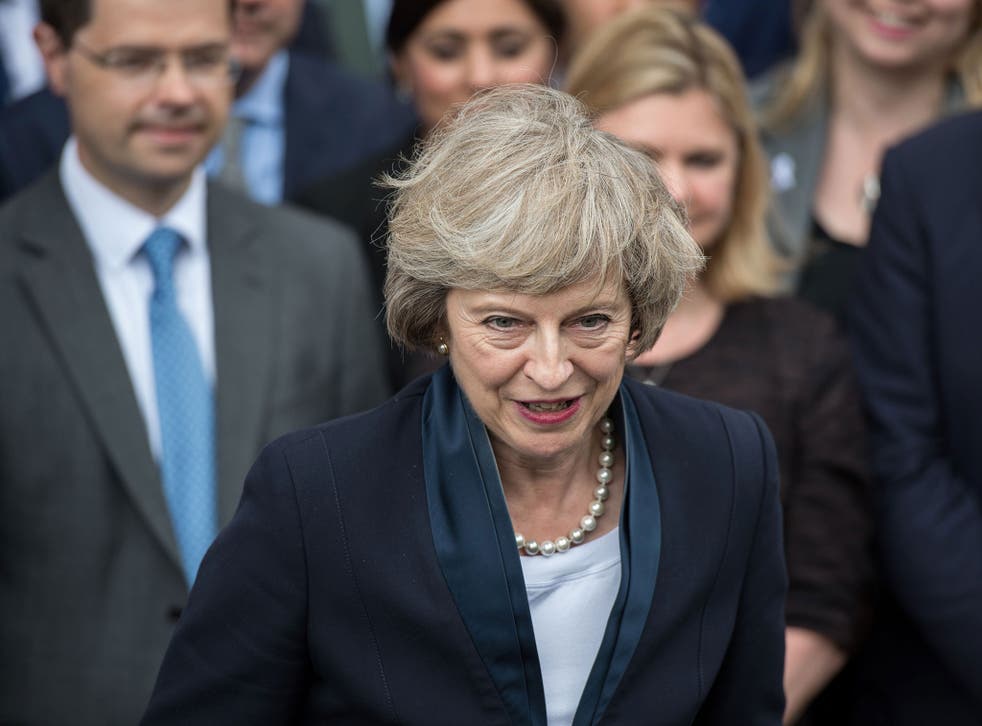 Theresa May will begin her tenure as prime minister with Britain in a state of political turmoil - and overseeing her country's divorce from the European Union will be the primary challenge facing her.
May will take up office as Britain's second woman PM on Wednesday, after Mr Cameron answers MPs' questions in the House of Commons for the last time and goes to Buckingham Palace to offer his resignation to the Queen.
That means she has just 48 hours to put together a new team to lead the Government, with Chancellor George Osborne's position thought to be under threat after the historic vote to leave the European Union.
Yesterday, she tried to reassure Eurosceptics that "Brexit means Brexit" and that she will pull the country out of the EU despite being a Remain supporter during the EU referendum campaign.
But in comments on Monday night, the German Chancellor, Angela Merkel, suggested negotiations would "not be easy".
Merkel has said there can be no "cherry picking" of what it wants to keep from its EU membership while jettisoning aspects of the relationship that it does not like.
"We will have difficult negotiations with Britain, it will not be easy," Merkel told conservative supporters in eastern Germany on Monday.
She added that Britain "will have to quickly clarify how it wants to shape its relationship to the European Union in the future".
Merkel has also insisted that access to the European Union's single market meant accepting the bloc's basic freedoms and rejected suggestions from London that Britain could retain full EU market access while curbing immigration.
"The EU and the remaining 27 member states also have to protect their interests," Merkel said.
"For example, whoever would like to have free access to the European internal market will also have to accept all basic freedoms in return, including the free movement of people."
Theresa May in quotes

Show all 10
May has already stated that Article 50 – the process that will trigger the two-year exit proceeings form the union – should not be invoked before the end of the year.
"There should be no decision to invoke Article 50 until the British negotiating strategy is agreed and clear – which means Article 50 should not be invoked before the end of this year," May, 59, said late last month when she launched her campaign to succeed David Cameron.
May has made clear she will respect the will of the British people, expressed in the referendum last month.
"There will be no attempts to remain inside the EU, no attempts to rejoin it by the back door, and no second referendum. The country voted to leave the European Union and as Prime Minister I will make sure that we leave the European Union," she said during a speech on Monday.
May has said she plans to appoint a minister for Brexit and that a priority will be to win the right for British companies to trade with the EU's single market in goods and services after it leaves the bloc, though freedom of movement will have to be curbed.
"The Brexit vote was also a message that we need to bring control to free movement. Free movement cannot continue as it has up to now," she said on Monday.
But it's not just Brexit - here are the six biggest problems that will land in the new PM's inbox:
Brexit
The big one. Theresa May has spoken publicly three times since declaring her intent to stand in the Tory Leadership race, and each time she has said, 'Brexit means Brexit.' It sounds resolute, but it is helpful to her that Brexit is a made up word with no real meaning. She has said there will be 'no second referendum' and no re-entry in to the EU via the back door. But she, like the Leave campaign of which she was not a member, has pointedly not said with any precision what she thinks Brexit means.
At some point, likely to be later this year, she will trigger Article 50, formally beginning the two year period in which the UK must negotiate its way out of the EU. She has said she will appoint a 'Brexit minister' to the cabinet. The prominence of leave campaigner Chris Grayling in her short campaign intimates it might be him, though an even grander position may be in store.
General election
This is very much one to keep off the to do list. She said last week there would be 'no general election' at this time of great instability. But there have already been calls for one from opposition parties. The Fixed Term Parliaments Act of 2010 makes it far more difficult to call a snap general election, a difficulty she will be in no rush to overcome. In the event of a victory for Leadsom, who was not popular with her own parliamentary colleagues, an election might have been required, but May has the overwhelming backing of the parliamentary party.
May 'honoured and humbled'
HS2
Macbeth has been quoted far too much in recent weeks, but it will be up to May to decide whether, with regard to the new high speed train link between London, Birmingham, the East Midlands and the north, 'returning were as tedious as go o'er.' Billions have already been spent. But the £55bn it will cost, at a bare minimum, must now be considered against the grim reality of significantly diminished public finances in the short to medium term at least. It is not scheduled to be completed until 2033, by which point it is not completely unreasonable to imagine a massive, driverless car-led transport revolution having rendered it redundant.
Or indeed Gatwick expansion. Or Boris Island, though that option is seems as finished as the man himself. The decision on where to expand aviation capacity in the south east has been delayed to the point of becoming a national embarrassment. A final decision was due in autumn. Whatever is decided, there will be vast opprobrium.
Trident renewal
David Cameron indicated two days ago that there will be a Commons vote on renewing Britain's nuclear deterrent on July 18th, by which point we now know, Ms May will be Prime Minister. The Labour Party is, to put it mildly, divided on the issue. This will be an early opportunity to maximise their embarrassment, and return to Tory business as usual.
Scottish Independence
Nicola Sturgeon and the SNP are in no doubt that the Brexit vote provides the opportunity for a second independence referendum, in which they can emerge victorious. The Scottish Parliament at Holyrood has the authority to call a second referendum, but Ms May and the British Parliament are by no means automatically compelled to accept the result. She could argue it was settled in 2014.
But the less controversial way to keep the union together will be to argue the case that Scotland remains better off as part of the UK. Brexit has not taken the oil price problem away, and if Scotland wishes to use a referendum as a means of staying in the EU, adopting the euro and the entering in to the Schengen borders agreement are currently requirements for new countries entering the group, which an independent Scotland would be.
She also has the leader of the Scottish Conservatives, Ruth Davidson, on her side, who showed in the referendum debate what a formidable opponent she is, even if ultimately she was unsuccessful.
Register for free to continue reading
Registration is a free and easy way to support our truly independent journalism
By registering, you will also enjoy limited access to Premium articles, exclusive newsletters, commenting, and virtual events with our leading journalists
Already have an account? sign in
Join our new commenting forum
Join thought-provoking conversations, follow other Independent readers and see their replies