Senior Tories to urge Theresa May not to sleepwalk out of single market in pursuit of 'hard Brexit'
Dominic Grieve says leaving the association would put jobs and livelihoods at risk
Andrew Grice
Tuesday 27 September 2016 10:30 Comments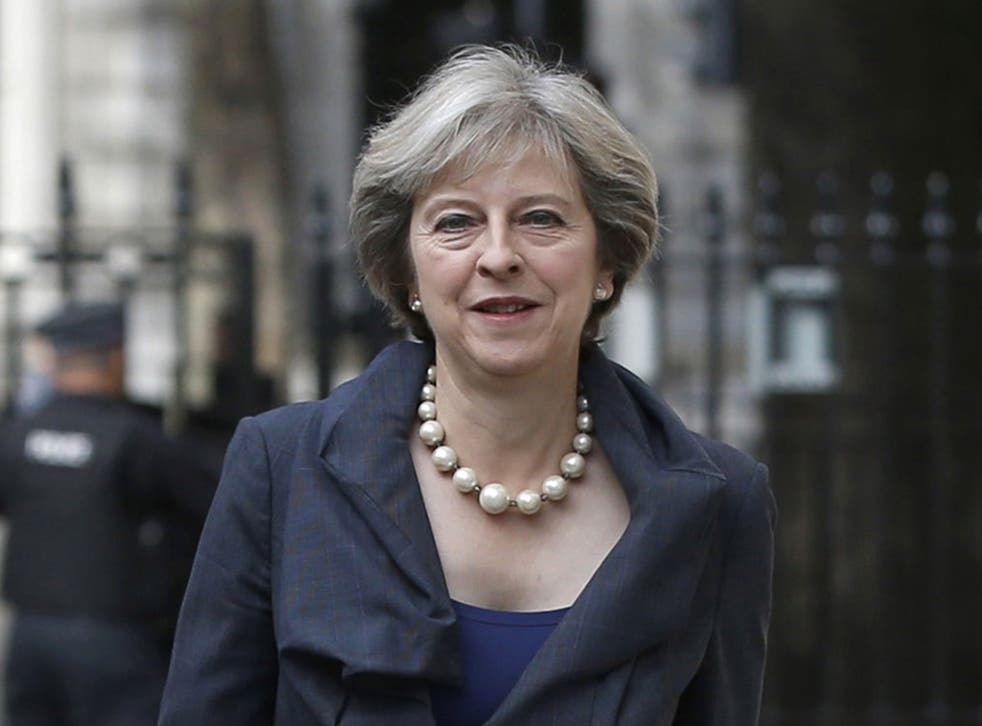 Conservative MPs will warn Theresa May not to sleepwalk out of the European single market by bowing to pressure from Eurosceptic ministers for a "hard Brexit."
Tories who backed Remain in the referendum will try to fight back at the Conservatives' conference in Birmingham next week. But Eurosceptics, who often put on a show of strength at packed fringe meetings at the conference, will urge Ms May to start Brexit talks quickly and aim for a clean break from the EU with much looser trading links.
Pro-EU Tories fear the Prime Minister is being pushed into leaving the EU single market and customs union by the "three Brexiteers" she appointed to key ministerial jobs – Boris Johnson, David Davis and Liam Fox. They are locked in a Cabinet battle with Philip Hammond, the Chancellor, who wants to keep open the option of remaining in the single market and customs union.
Some figures in the City of London are worried that Mrs May is drifting towards a "hard Brexit" that would see companies leave the UK, damage business confidence and damage the financial services sector.
What experts have said about Brexit

Show all 11
Dominic Grieve, the Tories' former Attorney General who backed Remain, told The Independent: "A hard Brexit has no mandate and would be no answer to the problems Britain faces. In fact, by erecting new barriers to trade with Europe, it would put jobs and livelihoods at risk. Our economic future depends on membership of the single market."
Labour MP Pat McFadden, who backs the Open Britain campaign for the closest possible EU links after Brexit, said: "The Government cannot simply be led by ideology. These judgements have to be made on the basis of what's best for the UK economy. The Government has been slow to realise what would be involved in leaving the single market and customs union. Businesses are desperately briefing ministers on this but there is an urgent need for a proper assessment which should be shared with the public. We should not sleepwalk into a hard Brexit without knowing what this would mean for the economy."
The Prime Minister has refused to give a "running commentary" on what she wants to secure when formal Brexit negotiations start, probably early next year. Her spokesman told a Westminster briefing that reports the Government was now set to pursue a "hard Brexit" strategy were "speculation".
John McDonnell, the shadow Chancellor, said Labour wanted to preserve "access to the single market for goods and services", including the financial sector, but stopped short of backing the current full membership. Some pro-EU Labour MPs are worried that their party has not challenged the Government more strongly over Brexit, claiming that Jeremy Corbyn has not spelt out a clear policy and shows little interest in the issue.
Register for free to continue reading
Registration is a free and easy way to support our truly independent journalism
By registering, you will also enjoy limited access to Premium articles, exclusive newsletters, commenting, and virtual events with our leading journalists
Already have an account? sign in
Join our new commenting forum
Join thought-provoking conversations, follow other Independent readers and see their replies