Brexit: UK cannot have 'single market a la carte', say EU leaders
'Leaders made it crystal clear that access to the single market requires acceptance of all four freedoms - including freedom of movement'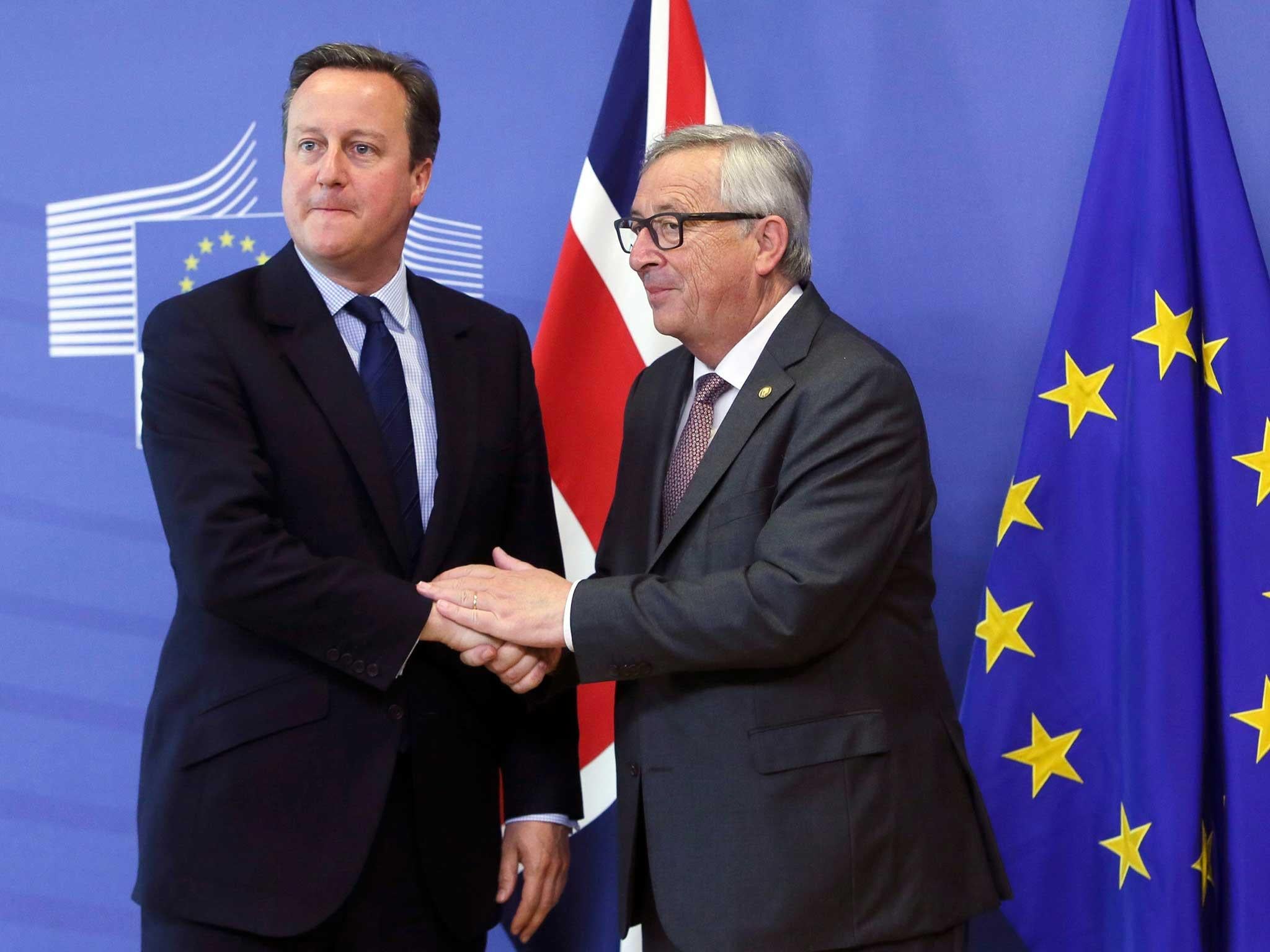 There can be no "a la carte" access to the single market, the European Council president Donald Tusk has said, as Europe's leaders agreed that Britain must accept freedom of movement if it wants access.
David Cameron told the full European Council meeting on Tuesday night that concerns about immigration were the key factor behind the country's vote for Brexit and pushed for reforms to freedom of movement rules, which are currently a condition of single market access.
But following a meeting of 27 leaders of EU member states on Wednesday morning, excluding Mr Cameron, Mr Tusk made clear that the Council shared German Chancellor Angela Merkel's view that Britain faces a choice between single market access and the power to control EU migration – and could not have both.
Jean-Claude Juncker asks Farage "Why are you here?"
"Leaders made it crystal clear that access to the single market requires acceptance of all four freedoms - including freedom of movement," Mr Tusk said. "There will be no single market a la carte."
He also reiterated that there would be no negotiations between Britain and the EU about the terms of a new relationship, until the UK government had invoked Article 50.
6 ways Britain leaving the EU will affect you
Show all 6
Mr Cameron told MPs today that, contrary to reports, there had been no "great clamour" from EU leaders at Tuesday's summit for Britain to invoke Article 50 immediately. He has previously said that it would be for the next Prime Minister, due to be in place by September 9, to do this.
"While there one or two voices calling for this, the overwhelming view of my fellow leaders was that we need to take some time to get this right," he said. "Of course everyone wants to see a clear blueprint in terms of what Britain thinks is right for its future relationship with the EU."
He said that models for Britain's relationship could include: Canada, which has access to the single market for some of its goods, but crucially not financial services; Norway, which has single market access but abides by freedom of movement rules; and Switzerland, which has single market access for industries, but not for the banking sector, and accepts freedom of movement.
The precise terms of Britain's access to the tariff-free single market – which is vital to the economy and jobs market – will be key battle-lines in the Conservative leadership election and in the subsequent talks between the new Prime Minister and European leaders.
After the Leave campaign won on a promise to cut immigration, the new Prime Minister will be under great pressure to get a deal that does not include acquiescence to freedom of movement rules. Boris Johnson, the frontrunner, has indicated to supporters that he wants to ensure the UK remains outside the free movement area. However, European leaders' current stance indicates that any such approach would condemn Britain to life outside of the single market and the economic benefits it brings.
Join our commenting forum
Join thought-provoking conversations, follow other Independent readers and see their replies