Brexit: Vince Cable says there is a 'significant possibility' it still won't happen
'I think there is more than a possibility that it may never happen'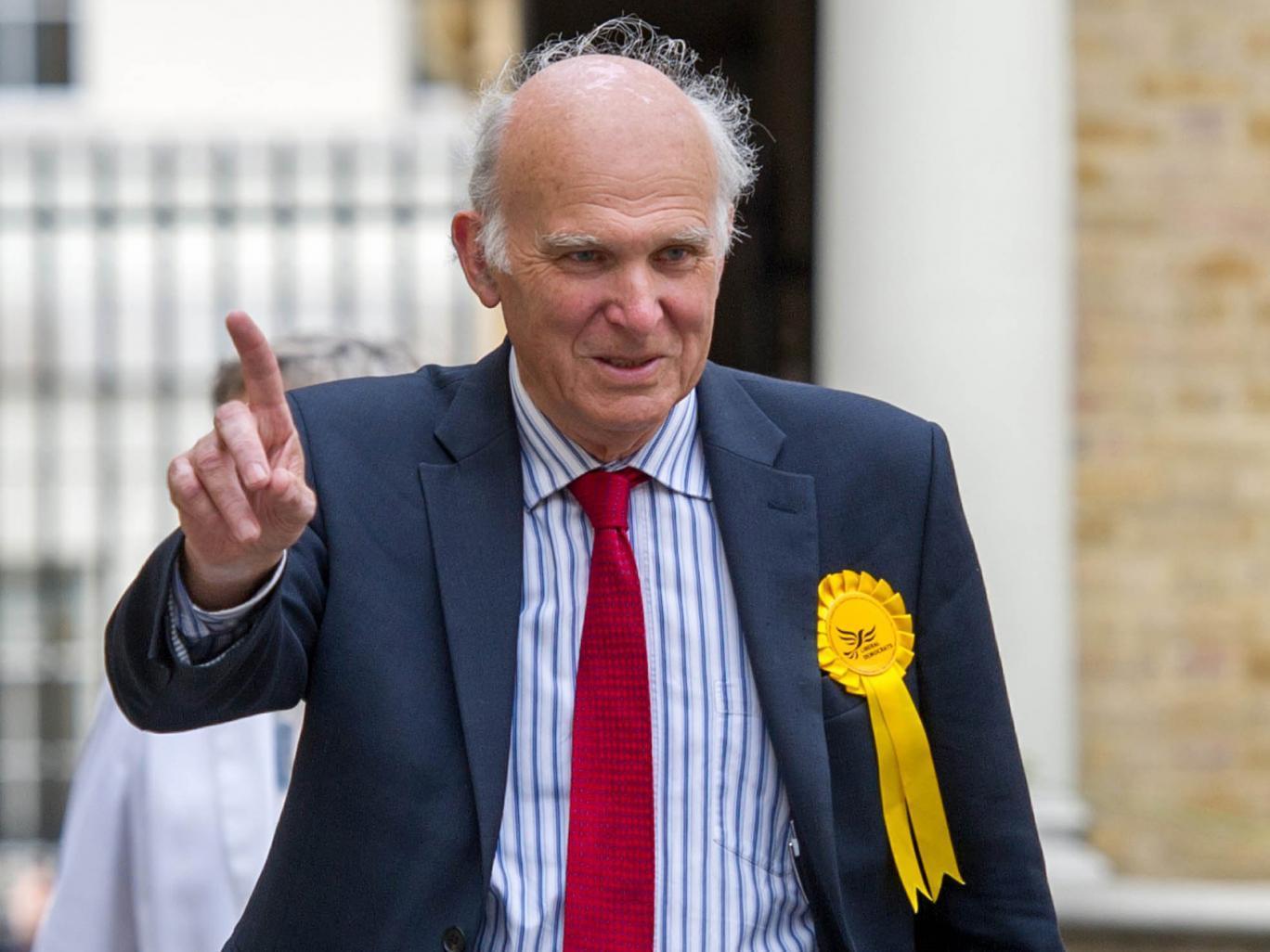 Sir Vince Cable has said he still believes there is a "significant possibility" that Brexit will not happen.
The Liberal Democrat leader told an audience at the Edinburgh International Book Festival that he stood by the view that the UK might not leave the European Union (EU).
Sir Vince said a combination of the politics of Brexit "unravelling" and the "sheer practical difficulties" could stop UK Government plans to leave the bloc.
The former business secretary told the audience in the Scottish capital: "I think there is more than a possibility that it may never happen. I'm not saying it definitely won't but there is a significant possibility."
The MP for Twickenham, who lost his seat in 2015 but was reelected in this year's snap general election, said the Government was dependent on the support of the Labour party to get Brexit legislation through parliament, which may not continue.
"Although the Government and (Labour leader) Jeremy Corbyn are far apart in many respects, they are absolutely on the same page on Brexit and many of the people who voted Labour a few weeks ago were probably not aware that the leadership is pursuing this Brexit option of taking us out of the single market.
"The Labour party may for its own reasons choose to break this up and try to limit the Brexit process and if it happens and there is a significant group of Tory rebels working with us, the nationalists and quite a lot of Labour rebels then the thing could get unravelled politically.
Brexit Secretary: UK wants temporary EU customs deal
"The other factor, which I think the Government itself is only just becoming clear on, is that this process is horribly complicated.
"The Government is clearly unprepared. They are hiring hundreds if not thousands of civil servants to cope with this. It may just prove way beyond their capacity to deliver. So a combination of the politics unravelling and the sheer practical difficulties may stop this. It is possible."
Sir Vince, who was speaking about his new political thriller Open Arms, admitted he had not anticipated the renewal of his political career when penning the book.
He said: "I thought the chances of my getting back into parliament, let alone becoming the leader of my party, were rather remote. So the book is perhaps less discreet than it should be."
How Brexit affected Britain's favourite foods from Weetabix to Marmite
Show all 8
But he moved to dampen speculation about sex scenes in the novel, saying: "There isn't very much. I don't want to create false expectations.
"There is a relationship and there is a man and a woman and they fall in love and so on, but there were some politicians who slightly spoilt their reputation by being a bit crude in that area. There was a novel by Edwina Currie I think went down that road, and it doesn't. It is quite discreet."
PA
Join our commenting forum
Join thought-provoking conversations, follow other Independent readers and see their replies