'Brick up your doors, knock down the walls': Labour MP Frank Field makes dramatic call as 'bedroom tax' hits
The cut will reduce a claimant's housing benefit payments if their home is deemed under-occupied
Nigel Morris
Thursday 28 March 2013 01:00 Comments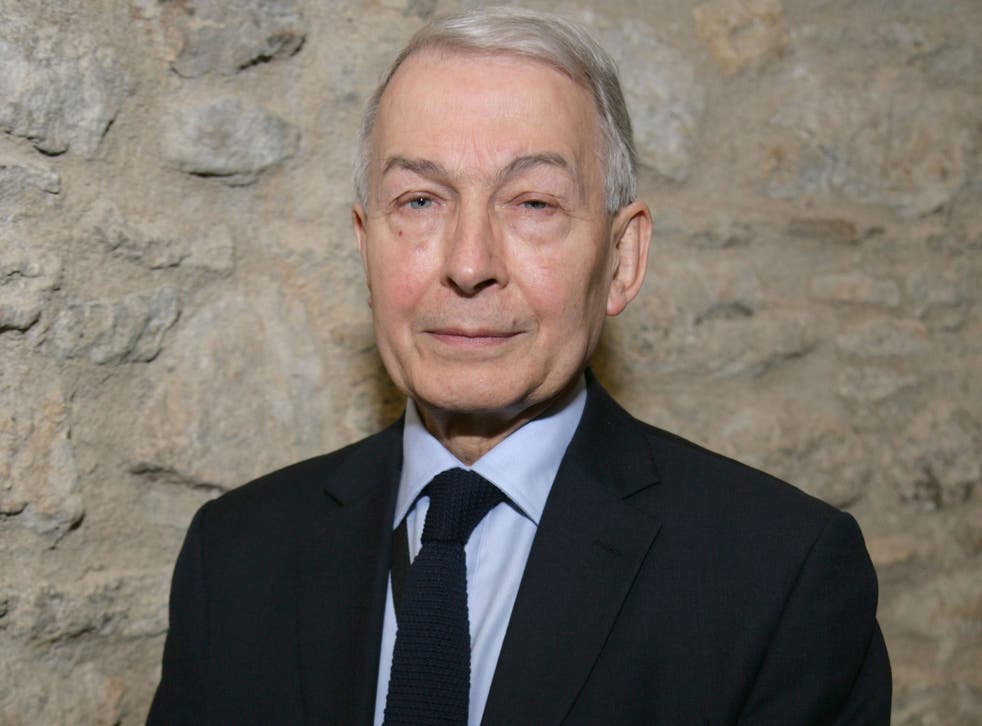 A former welfare minister has delivered a dramatic appeal to landlords to take direct action against the "bedroom tax" by knocking down walls or bricking up windows in protest against housing benefit cuts.
Thousands of people will protest tomorrow against the changes, which come into force on Monday, in more than 50 demonstrations in all parts of Britain.
Further campaigns of civil disobedience are planned next month over the bedroom tax, under which people face losing up to one-quarter of their housing benefit if their home is judged to be under-occupied.
The Labour MP Frank Field urged a revival of the defiant spirit of the 17th-century when glass was replaced by brick in homes across the country in an attempt to avoid the hated "window tax" introduced to pay for the Nine Years' War.
Mr Field said he had never witnessed a measure as "grossly unfair" as the bedroom tax in his 30 years of dealing with welfare reforms as the MP for Birkenhead.
He said: "I feel so strongly about what the Government are doing to my constituents and similarly placed constituents around the country that I call on both social housing and housing association landlords to defy the measures, not by not operating them, but by doing what landlords did after the Nine Years' War, when a Government similarly stretched for money imposed a window tax.
"In many instances – we see it in older properties in our constituencies – landlords bricked up windows. I hope landlords will brick up the doors to spare bedrooms and, where appropriate, knock down the walls, so that the properties can safely fit the tenants. I have never before asked for direct action. I do so now because I feel the measures are grossly unfair."
He added: "Why do I advocate for the first time direct action? I do so because the tax is so grossly unfair and is levied on some of the most vulnerable people in our society. Wicked actions require a different response from parliamentarians."
Mr Field said: "We are trying to control the demand of people on low income to fit on with the regimented holes in which the government would like to fit them."
Under the cut, tenants with a single unused bedroom will lose 14 per cent of their housing benefit – equivalent to about £14 a week – and 25 per cent if they have two or more unused rooms. The Government argues that its move to end what it calls the "spare room subsidy" will help to free up housing stock and give extra space to families in cramped accommodation. It will also trim the £23bn housing benefit budget by more than £500m a year.
Protests against the plan will be mounted tomorrow in more than 50 towns and cities from Plymouth to Glasgow. Organisers predict at least 13,000 objectors will support the rallies demanding a last-minute rethink by ministers.
They will be joined by Labour MPs and trade union leaders. Dave Prentis, the general secretary of Unison, said: "I can understand why landlords might be driven to take a sledgehammer to the bedroom wall and the bedroom tax. Where are the smaller homes to move to? They just aren't available. It hits 670,000 households in April but in the whole of last year there were only 250,000 social lettings."
The direct action group UK Uncut will next month begin a campaign of "civil disobedience" against the bedroom tax by targeting the homes of prominent people in cities including London, Sheffield and Manchester.
Anna Walker, a spokesperson for the group, said: "The effect of cuts is so dramatic on people's lives that we really need to ramp up the resistance. We need to use every tactic available – resisting evictions, taking to the streets, building community organisations for people affected."
In response to Mr Field's comments in a Westminster Hall debate, Steve Webb, the work and pensions minister, said: "Two-thirds of the housing benefit bill is for social tenants and we have already cut back on the housing benefit bill for private tenants.
"In the context of needing to save money on social tenants' housing benefit bill, not paying for spare bedrooms seems to be a place where we can find savings, subject to the crucial proviso that we protect the most vulnerable."
He said landlords did not need to resort to wielding sledgehammers as they could simply redesignate a property as having fewer bedrooms – although they would receive smaller housing benefit payments.
Register for free to continue reading
Registration is a free and easy way to support our truly independent journalism
By registering, you will also enjoy limited access to Premium articles, exclusive newsletters, commenting, and virtual events with our leading journalists
Already have an account? sign in
Register for free to continue reading
Registration is a free and easy way to support our truly independent journalism
By registering, you will also enjoy limited access to Premium articles, exclusive newsletters, commenting, and virtual events with our leading journalists
Already have an account? sign in
Join our new commenting forum
Join thought-provoking conversations, follow other Independent readers and see their replies