Britain's political system will stay broken without proportional representation, Chuka Umunna warns
The former shadow business secretary says the public is 'pi***d off' and could 'boil over'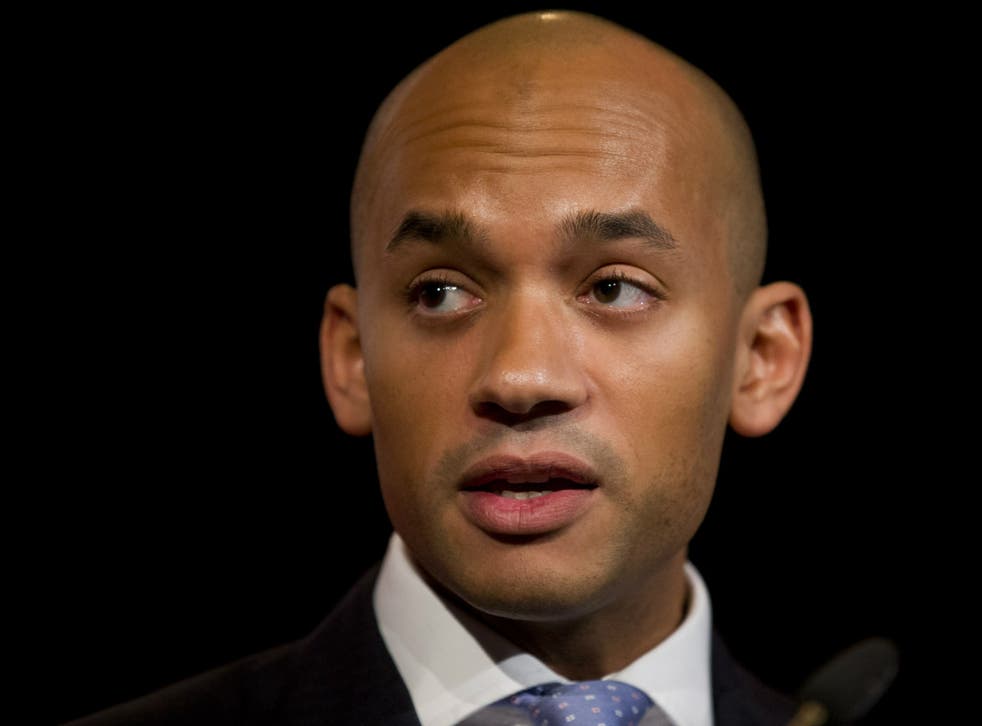 The political situation in Britain could "boil over" without electoral reform to make all votes count towards the result, a senior Labour backbencher has warned.
Chukka Umunna said that unless the voting system was changed to one that properly reflected votes cast a "pi***d off" general public would become ever more disengaged – with potentially serious consequences.
The warning comes the same day as a poll by YouGov found that a significant minority of the British public would trust senior military generals to "restore stability" in the event political turmoil.
Mr Umunna made his comments a cross-party summit organised by Make Votes Matter to discuss how to achieve a reformed voting system by 2021.
"Everybody is pi***d off with our democratic system, which is in crisis. They are disillusioned with it. Frankly that is what this campaign is about – it's about fixing our democratic system," he told the conference.
"Until we fix the system I don't think we're going to be able to do anything about that.
"It is not sustainable to carry on with First Past the Post: I honestly think that if we do not fix this there is a serious danger in the future that things will boil over when people don't feel they have a voice."
Other speakers included Ukip's Home Affairs spokesperson Diane James, who warned that after her party was awarded one MP despite achieving 4.4 million votes, many Ukip voters had come to feel that "their vote doesn't have a value".
The 2015 general election was branded the "least proportional ever" by the Electoral Reform Society because of the huge disconnect between the votes cast and which parties were awarded seats.
Another pro-reform Labour MP, Stephen Kinnock, warned that the current voting system –which relies on a small number of swing seats – distorted how governments made policy and where they spent money.
"It's very important to make that clear and causal link and the way in which political and economic priorities are set," he said.
General election 2015: Polling day

Show all 16
"I think FPTP is a system which truly distorts the way economic resources are distributed across the country, we end up focusing on approximately 120 marginal seats and that skews resources and massively skews ways in which governments behave."
Proponents of the current electoral system say that it tends to produce majority governments even when people do not vote for them.
Reformers in Labour are trying to get the party to adopt a pro-proportional representation policy system – and to make a joint pledge with the SNP, Plaid Cymru, Liberal Democrats, Green Party, and Ukip to act together after the next election.
Labour's Jeremy Corbyn has previously said he is open to examining the idea of reform but has stopped short of making a commitment to it. Some Labour MPs and activists are strongly opposed to reform.
Though the specifics of any potential cross-party deal are yet to be agreed, one SNP MP present, Tommy Sheppard suggested that if the public gave all these parties a mandate for reform the system could be changed without a referendum.
He said that alternatively, a referendum could be held of the principle of whether seats awards should match votes – and that a further referendum or constitutional convention could decide on the exact system to be used.
Polling by BMG conducted in December for the Electoral Reform Society found that 57 per cent of the public agree with the principle that "the number of seats a party gets should broadly reflect its proportion of the total votes cast" – compared to only 9 per cent who disagree.
Some reformers believe a broader referendum question on the principle of reform could avoid the pitfalls of the Alternative Vote referendum, where change to that non-proportional system was rejected by the public.
The PR Alliance hopes to bring together reformers from all parties to achieve proportional representation "by 2021" - direclty after the next general election.
Register for free to continue reading
Registration is a free and easy way to support our truly independent journalism
By registering, you will also enjoy limited access to Premium articles, exclusive newsletters, commenting, and virtual events with our leading journalists
Already have an account? sign in
Join our new commenting forum
Join thought-provoking conversations, follow other Independent readers and see their replies