British cycling safety laws under 'urgent' government review after series of deaths
Ministers looking at whether charges that apply only to drivers should be extended to bike users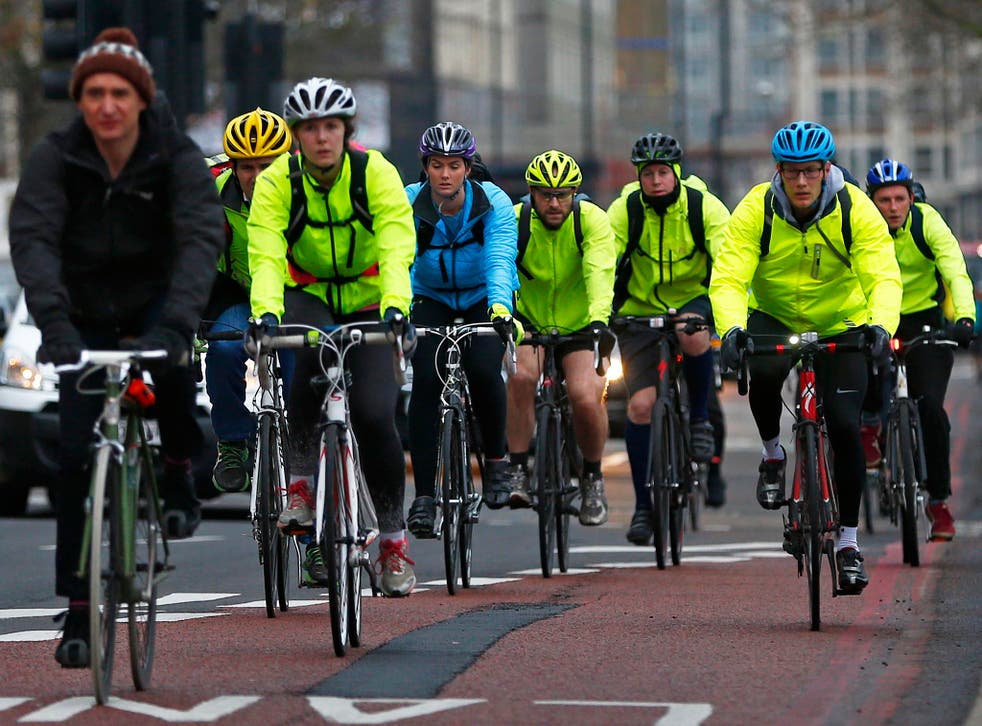 The Government is to carry out an "urgent" review of laws covering reckless cycling after a spate of road incidents involving bikes, ministers have announced.
The probe will consider whether dangerous driving laws that currently apply only to people in motorised vehicles should be extended to cyclists.
Jesse Norman, the transport minister, said other changes to make roads safer for cyclists and those around them will also be considered.
The announcement follows several high-profile incidents involving cyclists, including the death of Kim Briggs, a 44-year-old mother of two, who was killed in central London last year by a man riding a bike without front brakes.
Last month, Charlie Alliston, 20, was found guilty of causing her death and was later jailed for 18 months.
During the trial, prosecutors had to rely on an 1861 law that was designed to cover offences by drivers of horse-drawn carriages, because there are currently no charges that apply specifically to cyclists who cause death or injury.
Ms Briggs' husband, Matthew, has campaigned for the introduction of new offences such as causing death by dangerous cycling or causing death by careless cycling – the equivalent of which already exist, under the Road Traffic Act, for drivers of motorised vehicles.
Under current laws, cyclists can only be charged with careless or dangerous cycling, which carry maximum fines of £1,000 and £2,500 respectively. Riders who cause bodily harm can only be convicted under the 1861 Offences Against the Person Act, which covers "wanton and furious driving".
Earlier this month, Theresa May hinted that ministers were considering making changes to laws on cycling. The Prime Minister told MPs it was important that "our legislation keeps up to date with developments that take place" and said the Department of Transport was "looking at" the issue.
UK news in pictures

Show all 50
Announcing the review, Mr Norman said: "Although the UK has some of the safest roads in the world, we are always looking to make them safer.
"It's great that cycling has become so popular in recent years but we need to make sure that our road safety rules keep pace with this change.
"We already have strict laws that ensure that drivers who put people's lives at risk are punished but, given recent cases, it is only right for us to look at whether dangerous cyclists should face the same consequences.
"We've seen the devastation that reckless cycling and driving can cause, and this review will help safeguard both Britain's cyclists and those who share the roads with them."
The review will be conducted in two phases. The first, which will conclude early in 2018, will assess the case for creating new criminal offenses for causing death or injury by careless or dangerous cycling.
The second phase will look at wider issues involving road safety and cycling, including ways to make highways safer for cyclists, pedestrians and motorists.
In 2015, the latest year for which data is available, two pedestrians were killed and 96 seriously injured after being hit by a bike.
Meanwhile more than 100 cyclists are killed and 3,000 seriously injured on Britain's roads each year.
Join our new commenting forum
Join thought-provoking conversations, follow other Independent readers and see their replies