British people want a soft Brexit putting the economy ahead of cutting immigration – poll
Exclusive poll for The Independent finds that the British public think a good trade deal with the EU is more important than cutting immigration when negotiating Brexit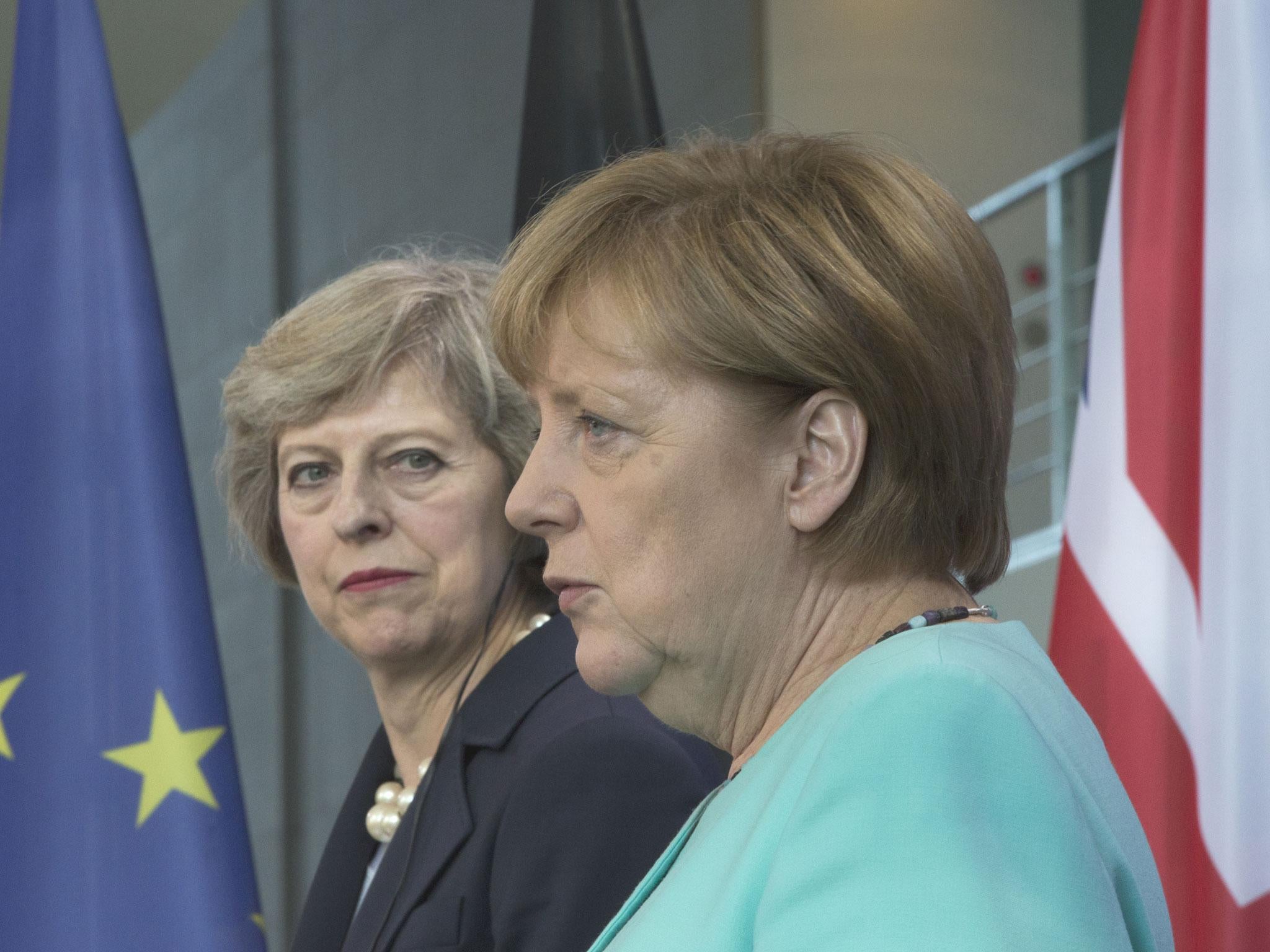 The British public think a good trade deal with the EU is more important than cutting immigration when deciding the terms of Brexit, according to an exclusive ComRes poll for The Independent. The finding will strengthen the hand of Theresa May's critics who say her emphasis on curbing free movement of EU workers risks a hard Brexit that would damage the British economy.
Half of the public, 49 per cent, said "the Government should prioritise getting favourable trade deals with EU countries when negotiating the UK's exit from the EU", whereas only 39 per cent said the Government should "prioritise reducing immigration".
The Prime Minister told the Conservative Party conference this month; "We are not leaving the European Union only to give up control of immigration again." But several leading Conservatives, including Kenneth Clarke, the former cabinet minister, last week urged her to be flexible about freedom of movement to protect British access to the EU single market. EU leaders have made clear that if Britain rejects free movement it cannot be a member of the single market.
The poll suggests that public opinion generally continues to be favourable towards the Prime Minister: 29 per cent describe her as a "breath of fresh air", and by a margin of 57 per cent to 23 per cent, people think she would make a better prime minister than Mr Corbyn. His rating has improved by four points over the past three months, but this still leaves Ms May twice as popular.
The Prime Minister's break with the "austerity" policy of David Cameron and George Osborne is also supported, with 46 per cent agreeing that it is "right to give up the target of balancing the Government's budget by 2020" – only 34 per cent say the Government should continue to target balancing the budget by 2020. Philip Hammond, the Chancellor, will set out the Government's new borrowing plans in the Autumn Statement on 23 November.
And the public supports Ms May's reluctance to intervene in Syria, despite last week's emotive Commons debate on the subject. By a margin of 40 per cent to 30 per cent voters oppose British military aircraft trying to impose a no-fly zone, and by 63 per cent to 17 per cent they oppose sending troops to Syria.
But there is some evidence of regret that Britain decided, after a momentous Commons defeat of Mr Cameron's government in 2013, not to strike against the Assad regime as punishment for using chemical weapons. Opinion is equally divided as to whether the situation in Syria would be better (31 per cent) or worse (31 per cent) now if Britain and other Western allies had used military force in 2013 (39 per cent don't know).
Finally, the poll asked about Donald Trump and Hillary Clinton, the candidates in the US presidential election. Two thirds of the British public (67 per cent) think Mr Trump is "dangerous", 55 per cent describe him as "nasty" and 40 per cent think he tends to increase divisions in society. Only 20 per cent, 14 per cent and 11 per cent said the same of Ms Clinton.
ComRes interviewed 2,037 adults in Great Britain online on 12 and 13 October 2016. Data were weighted to be demographically representative of all GB adults. Full tables on the ComRes website.
Join our commenting forum
Join thought-provoking conversations, follow other Independent readers and see their replies