More than a third of British public supports creation of a European Union standing army, poll finds
The European Commission president has called for the creation of the force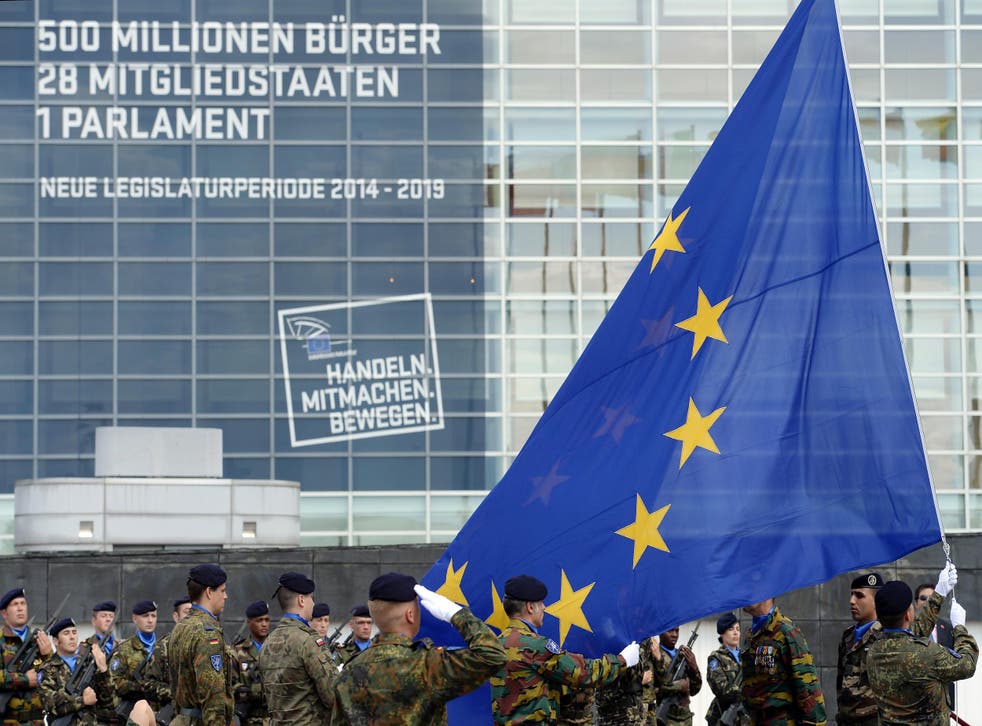 The British public is broadly supportive of the creation of a standing army for the European Union, a new poll suggests.
The YouGov survey found that 36 per cent actively supported a permanent multi-national force drawn from all the bloc's nations, compared to only 29 per cent who opposed such a move.
A large number of people, 21 per cent, said they did not know whether they would support such an army, however.
In March this year European Commission president Jean-Claude Juncker called for the creation of an EU army, arguing that it would address the problem of the not being "taken entirely seriously" on the international stage.
"You would not create a European army to use it immediately, "Mr Juncker had told the Welt am Sonntag newspaper in Germany.
"But a common army among the Europeans would convey to Russia that we are serious about defending the values of the European Union."
The Daily Telegraph newspaper reported in September that German Chancellor Angela Merkel expects David Cameron to support moves to create the force in exchange for renegotiations on welfare spending and immigration.
"If you want favours, you have to give favours," a Berlin source reportedly told the paper.
In the survey showing support in the UK for the force, the pollster asked: "Would you support or oppose the European Union having a standing army with personnel from each European Union country?"
The survey was conducted on 25 November and 26 November as MPs and commentators debated whether the UK should join a bombing campaign with the United States and France against Isis in Syria.
The findings of the poll are at odds with the UK's traditionally sceptical attitude to some aspects of pan-European federalism.
Ukip voters are strongly opposed to the idea, with 51 per cent against compared to only 19 per cent who are supportive.
Labour and Liberal Democrat voters were overwhelmingly supportive of the move while Conservatives were closely split on 31 per cent supporting and 36 per cent against respectively.
The EU already has a small degree of military integration, with the a small Eurocorps military corp based in Strasbourg numbering 1,000 troops. The military is draw from Belgium, France, Germany, Luxembourg, and Spain.
The EUFOR rapid response forces are also deployed on an ad hoc basis.
Join our new commenting forum
Join thought-provoking conversations, follow other Independent readers and see their replies