British public wants to 'keep out of Syria'
ComRes survey reveals resistance to Prime Minister's plan to aid anti-Assad units
Andrew Grice
Sunday 30 December 2012 23:00 Comments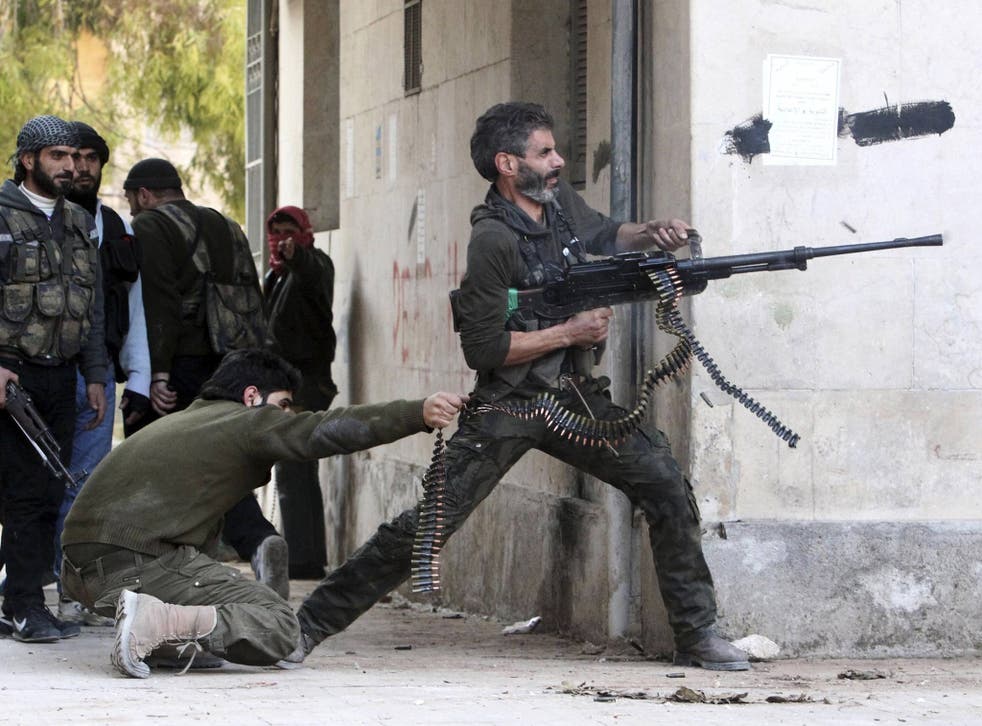 While David Cameron is rallying support among EU leaders to send arms to the rebels opposing the Assad regime in Syria, he also faces a battle to persuade the British public to back the plan. According to a survey for The Independent, people do not believe Britain should provide military supplies to the rebels.
By a margin of 48 per cent to 35 per cent, people do not believe Britain should provide military supplies to the rebels – even if the UK did not send in any armed forces – while 18 per cent replied "don't know".
The Prime Minister is trying to rally support among his fellow European Union leaders to relax sanctions on military equipment to Syria so the anti-Assad rebels can be helped. Although he persuaded the EU to consider all options at a Brussels summit this month, several countries expressed reservations about arming the rebels.
According to ComRes, men are more hostile to sending military supplies than women, with 51 per cent of men and 45 per cent of women opposing the idea. Labour voters (40 per cent) are more likely to support arming the rebels than Conservative voters (36 per cent) or Liberal Democrat voters (29 per cent). Mr Cameron told MPs earlier this month: "We must now explore all options to help the opposition and to enable greater support for the protection of civilians… I think it is worth looking at the embargo and asking how we can best work with the parts of the Syrian opposition that want a proper transition to a free and democratic Syria." He said the arms embargo would remain for the Assad regime.
The Prime Minister argued that there was both a moral and strategic imperative to act. "Syria is attracting and empowering a new cohort of al-Qa'ida-linked extremists, and there is a growing risk of instability spreading to Syria's neighbours and of drawing regional powers into direct conflict," he said.
Some MPs are worried about sending arms to a war zone and fear a drift towards military action. Richard Ottoway, Conservative chair of the Commons Foreign Affairs Select Committee, said it "has become increasingly concerned that momentum is building toward some form of Western-backed military action, and that the Government is considering becoming involved in such action imminently, without consulting Parliament".
In a letter to the Foreign Secretary, William Hague, Mr Ottoway said the all-party committee shared his desire for an urgent end to the violence in Syria. ComRes interviewed 1,000 adults in Britain by telephone between 14 and 16 December.
Register for free to continue reading
Registration is a free and easy way to support our truly independent journalism
By registering, you will also enjoy limited access to Premium articles, exclusive newsletters, commenting, and virtual events with our leading journalists
Already have an account? sign in
Join our new commenting forum
Join thought-provoking conversations, follow other Independent readers and see their replies