Brown is like dental treatment with no anaesthetic, said Blair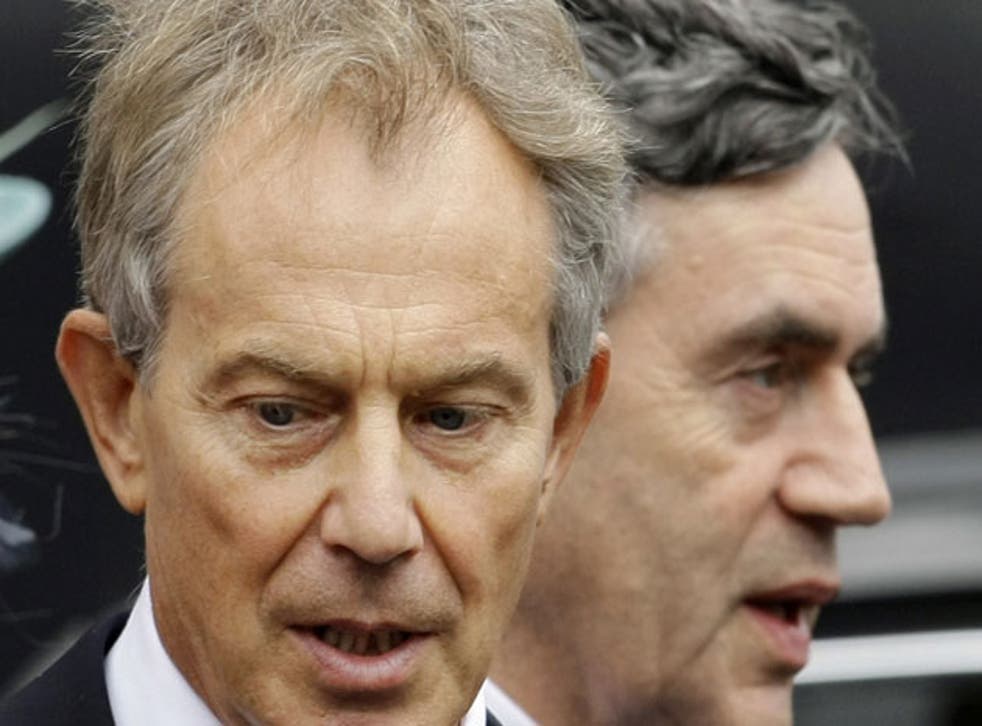 Tony Blair found it so difficult to work with Gordon Brown that he complained that "dealing with GB is like having dental treatment with no anaesthetic", Alistair Darling recalls in his memoirs.
The former Chancellor recounts the conversation as he paints a damning portrait of the breakdown of communications between the top two men in the Blair government – and of his own isolation when Mr Brown became Prime Minister.
According to a leak of the memoirs, which will be published next week, Mr Darling tells of his shouting matches with Mr Brown over the need for public spending cuts as Britain plunged into the red. He writes: "Speaking truth to power never came into it."
He says that his position became so difficult after Mr Brown tried to sack him as Chancellor in 2009 that his wife, Maggie, jokingly likened him to Rudolf Hess living in solitary confinement in prison.
Mr Darling says he found Sir Mervyn King, the Bank of England Governor, "impish" and "amazingly stubborn and exasperating".
Mr Darling claims that when the banking crisis began, Sir Mervyn referred to Northern Rock depositors trying to withdraw their savings and remarked: "I bitterly regret not thinking of these issues sooner – I should have done so."
He writes that a Treasury civil servant attended a meeting where he told Mr Brown that his strategy for tackling the economic crisis was doomed to fail. The official spent the meeting "languidly peeling an apple with his Swiss army knife", according to the leak.
Mr Darling's publisher, Atlantic Books, has denounced earlier leaks of the memoirs. It said in a statement: "Following recent media speculation about Back from the Brink, the forthcoming memoir by Alistair Darling, Atlantic Books would like to state that the reports of the book's contents do not fully and fairly represent the author's views as expressed in the book."
Earlier leaks told of how Mr Darling resisted the former prime Minister's attempts to demote him and the establishment of a parallel operation, headed by Ed Balls, to shadow the Treasury. They also reveals his damning verdict on the "arrogant and stupid" bankers at the heart of the financial crisis.
Tony Blair's office declined last night to comment on the claims.
Conservative party deputy chairman, Michael Fallon, said: "Labour has always been more interested in party political plotting than the national interest."
Join our new commenting forum
Join thought-provoking conversations, follow other Independent readers and see their replies