Budget 2015: 8 ways MPs will act like petulant children – from chicken noises to hiding heckling
Who'll escape a call to order and where will Nick Clegg sit (if he shows up at all)?
Matt Dathan
Wednesday 18 March 2015 09:33 Comments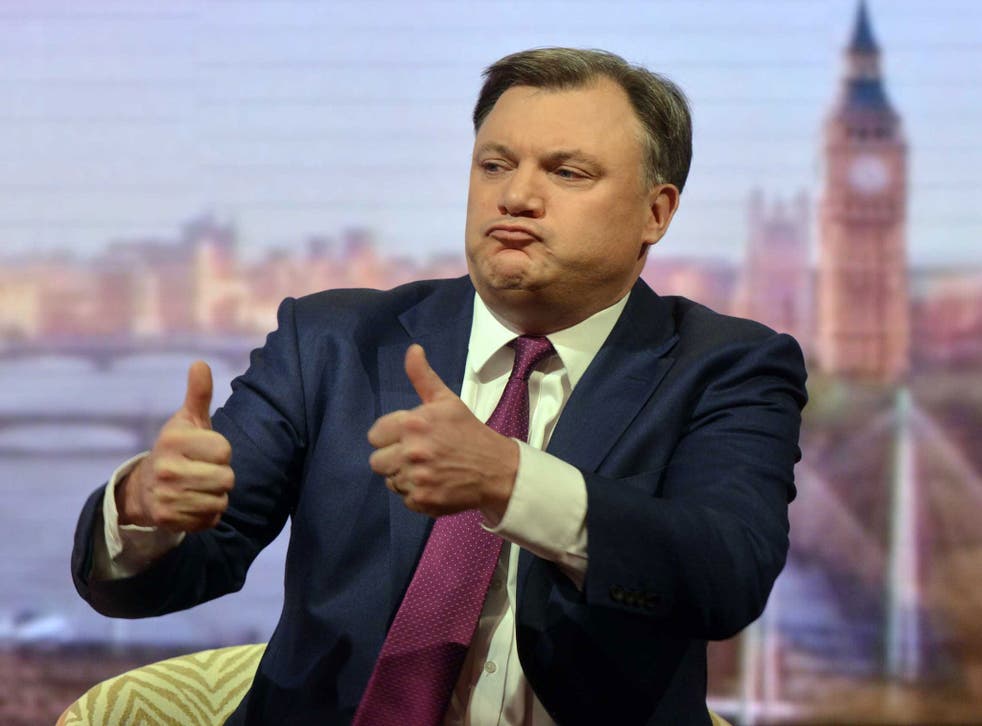 1. With Ed Balls, it's all in the hands
Ed Balls' hand gestures have had a life of their own this parliament. We've had his flat-lining gesture, but after the recovery picked up he swapped it for a thumbs down motion. We've seen all sorts from the shadow chancellor, including a bizarre fist-pump, but what gesture will he choose to represent this year's budget?
2. Nick Clegg's strategic seating (if he turns up at all)
The Deputy Prime Minister missed the Autumn Statement last year because he was meeting "normal people" instead. He is known to despise the weekly bout between Ed Miliband and David Cameron at Prime Minister's Questions, but surely he can't miss his government's, and possibly his party's, last budget? He'll want to make sure everyone knows exactly which parts of the budget are yellow.
But will he sit directly next to David Cameron and George Osborne, or will he try and distance himself from the Tory couple?
3. Hecklers hiding in the aisles
Watch out for MPs hiding in the aisle who do most of the shouting as they are less likely to be told off by the deputy speaker of the House because she can't identify them. Matt Hancock, George Osborne's loyal apprentice, often deploys this tactic, while Michael Dugher, Labour's shadow transport secretary, is one who shouts back from the Red benches.
Budget 2015: George Osborne unveils pre-election package

Show all 7
4. Who has the stamina to stand for the whole speech?
Iain Duncan Smith says he always prefers to watch proceedings standing on two feet, rather than sitting on the front bench, which he says is a risky move because of the danger of being squeezed in an uncomfortable position next to Eric Pickles or running the risk of being caught on camera with a sleeping Ken Clarke resting his head on his shoulder.
5. Labour MPs acting like chickens
This has become the latest hobby for Labour MPs as they taunt David Cameron for "chickening out" of the TV debates
6. SNP MPs clutching their jacket pockets
After the Tory election poster depicting a tiny Ed Miliband in Alex Salmond's top pocket, watch out for the Scottish Nationalists clutching their top pockets at any mention of their rise north of the border.
7. Patronising 'the people'
At the end of the day, when everyone is digesting what goodies have been handed out, look out for a patronising tweet explaining what "hardworking people" can now enjoy thanks to the latest giveaways from the Chancellor, just like Grant Shapps did last year.
8. Who are the most likely culprits to be called to order?
Lindsay Hoyle, deputy speaker of the House of Commons, is forecast to call the house to order more than three times. The most likely culprit to be called to order is veteran left-wing MP Dennis Skinner, who has history over heckling George Osborne. He was banned from the Commons for a day in 2005 after accusing the then shadow chancellor of taking cocaine.
Ed Balls is always a good bet to be told off for heckling his counterpart across the dispatch box and giving his instant feedback to what he hears. But he might be too busy taking notes to prepare Ed Miliband for his response, but expect at least a couple of insults to be thrown at his opposite number.
Matt Hancock will be cheering on his beloved boss, probably from the aisles so he evades the eyes of the deputy speaker, but could get caught.
Register for free to continue reading
Registration is a free and easy way to support our truly independent journalism
By registering, you will also enjoy limited access to Premium articles, exclusive newsletters, commenting, and virtual events with our leading journalists
Already have an account? sign in
Join our new commenting forum
Join thought-provoking conversations, follow other Independent readers and see their replies