Budget 2016: George Osborne cuts £1.1bn from NHS repairs fund
'Five years of Tory neglect has left many hospitals with ageing equipment and a growing bill for urgent maintenance,' says shadow health secretary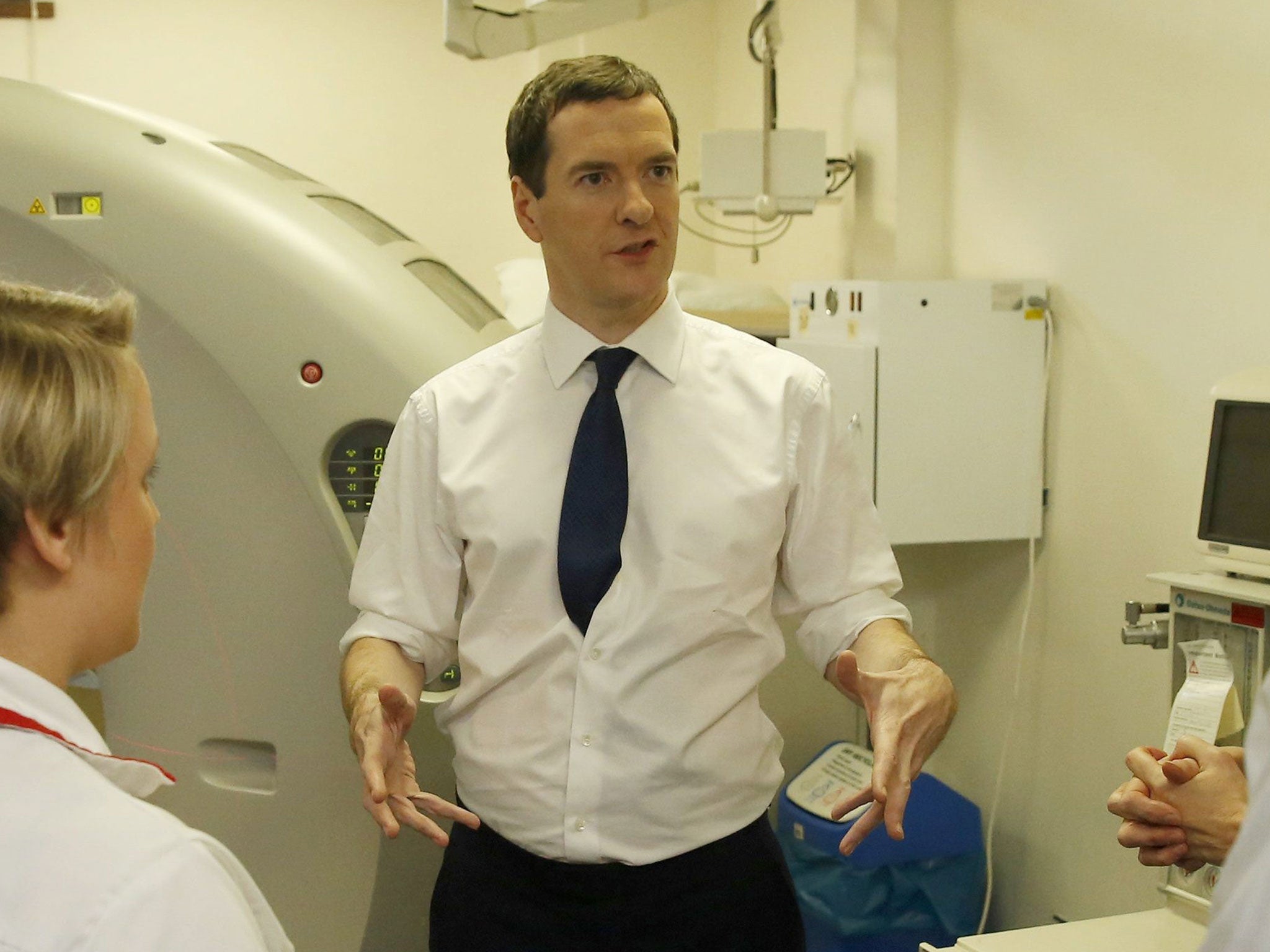 The NHS repairs budget has been slashed by £1.1bn, in an unpublicised cut included in George Osborne's 2016 Budget.
The Chancellor did not mention the cut in his Budget speech, and the 30% decrease in funding was only uncovered following a Labour-sponsored review of the Budget by the House of Commons Library.
The capital budget of the NHS is used to fund repairs and replace out-of-date or broken equipment. The NHS was expected to be allocated £4.8bn to cover this area, but the Budget revealed the health service will only be receiving £3.7bn of capital budget,
George Osborne 2016 budget at a glance
Show all 8
It will cost the NHS an estimated £4.3bn to complete all outstanding maintenance work. This includes £458m of repairs classified as "high-risk", which could endanger patients' lives and wellbeing if they are not repaired.
Serious issues classified as "high-risk" include leaking roofs and out-of-date scanners.
Speaking to the Guardian, shadow health secretary Heidi Alexander said: "Five years of Tory neglect has left many hospitals with ageing equipment and a growing bill for urgent maintenance.
Corbyn slams Disability budget
"However, rather than properly investing in our NHS, George Osborne has raided the money hospitals need to carry out these essential repairs and replace out-of-date equipment. This is bad for patient care."
But a spokesperson for the Department of Health rejected the criticism, saying: "This government is investing £10bn in the NHS's own plan for the future, and we've made almost £4bn available for capital projects this year which local trusts can apply for to undertake maintenance or building projects."
Last year, the Chancellor of the Exchequer asserted that he would not be cutting core NHS services, despite reducing funding for the organisation as a whole.
However, an independent review by the Health Foundation revealed his planned cuts would actually cut the total NHS budget by 20% over the next five years.
The news follows the revelation, in a separate review carried out by the Liberal Democrats, that the NHS had been hit by a further £650mn of "secret cuts". These cuts were made by passing the burden for pension funding from the government to the NHS, reducing the amount of money available to fund front-line services.
Join our commenting forum
Join thought-provoking conversations, follow other Independent readers and see their replies