Budget 2017: Philip Hammond set to announce badly needed boost to council housebuilding
Chancellor expected to agree that some authorities can borrow more to build homes – to reverse decades of decline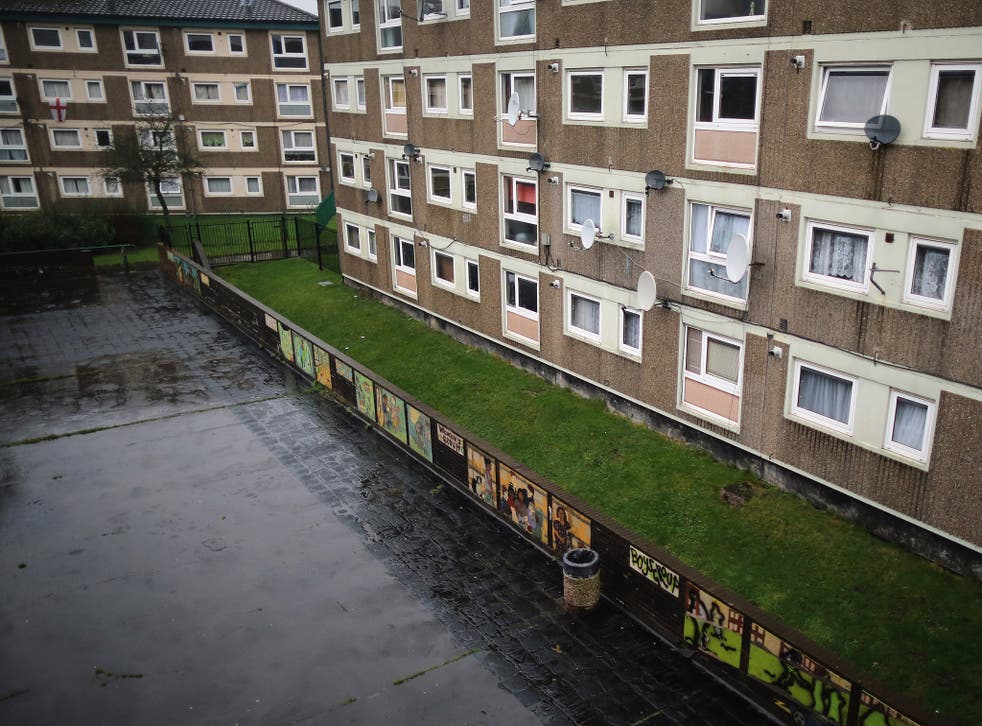 The Chancellor is poised to spark a desperately needed revival of council housebuilding in next week's Budget, by finally lifting the strict borrowing caps imposed on local authorities.
Philip Hammond is expected to bow to pressure by giving some councils more "headroom" to borrow money, accepting it is essential to provide the homes Britain needs.
Town-hall chiefs and experts have long demanded the move, partly to weaken the grip of big private developers over the pace of housebuilding – but the Treasury has resisted.
Those developers are "driven by commercial self-interest and with little incentive to build any quicker", an inquiry by MPs found, with housing associations unable to plug the gap alone.
Meanwhile, housebuilding by local authorities was reduced under restrictions brought in by Margaret Thatcher and retained by Labour. Just 1,890 homes were constructed in 2015-16.
Waiting lists for a council home have ballooned as a consequence, to around 1.2 million families.
Now Mr Hammond is set to agree new freedoms, but will lift the cap only in certain areas, such as where ambitious councils agree "housing deals" with Whitehall.
Ministers have already been in talks with Leeds, Newcastle and Stoke-on-Trent about such deals.
The move is certain to be seen as a response to Labour's pre-election pledge to build 500,000 extra council properties over five years, half of the new homes planned overall.
Sajid Javid, the Communities Secretary, hinted at next week's shift in a speech in Bristol on Thursday.
"In areas where the supply and demand are most badly mismatched, where most homes are most unaffordable to most people, I want to give local authorities the tools that they need to build more and that includes financial headroom," he said.
However, the Chancellor has faced down calls, including from the Local Government Association, to allow all councils to borrow freely to stimulate council housebuilding.
Instead, the change would see an easing of the restrictions long imposed through the housing revenue account (HRA).
Mr Hammond is thought to be ready to go ahead with the policy, but negotiations will continue with Mr Javid's department until the eve of Budget day, next Wednesday.
A government aide said the measure had been discussed with the Treasury this week, adding: "The Chancellor is seriously considering it for the Budget."
The pressure on Mr Hammond to deliver could not be greater, after Theresa May vowed to make solving Britain's housing crisis her personal "mission".
Despite the best figures for a decade released this week – showing 217,000 new homes were added in 2016-17 – she accepted many tens of thousands more are needed to keep up with demand.
Tens of billions of pounds of housing associations' debt will be taken "off the books" to stimulate more building by those not-for profit bodies, it was announced.
However, the Prime Minister's last housing announcement for councils fell flat, at the Conservative Party conference in October, when she failed to budge on borrowing restrictions.
Instead, her aides acknowledged a £2bn cash injection would fund only 5,000 extra homes a year overall, between 2016 and 2021.
Housebuilding hit an annual low of 124,720 new homes in 2012-13 under the coalition government headed by David Cameron.
But, although the bounce back to 217,000 is significant, only around 41,000 so-called "affordable" homes were built in 2016-17, the overwhelming majority by housing associations.
UK news in pictures

Show all 50
A report by the Commons Communities and Local Government Committee, earlier this year, laid bare the need to get local authorities building.
It pointed out that they built 135,700 homes in 1969-70, but this had plummeted to an astonishing figure of just 60 by 1999-2000.
The committee blamed the borrowing limits, leaving the housing sector over-reliant on an alarmingly small number of high volume developers, looking to their own balance sheets.
"Local authorities have a key role to play but have not been given the tools they need to make an effective contribution to solving this crisis," its report said.
Separately, Mr Hammond is also set to announce plans to overhaul the "community infrastructure levy", which sees developers pay towards wider local needs.
Developers agree "Section 106 agreements" with councils to build infrastructure – such as affordable homes or roundabouts or schools – on their sites, but could be forced to pay more.
A package of Budget housing measures could also include a stamp duty cut for first-time buyers and changes to loosen planning rules.
However, it is likely to stop far short of Mr Javid's initial plea to the Treasury for £50bn of extra borrowing for new housing infrastructure.
Register for free to continue reading
Registration is a free and easy way to support our truly independent journalism
By registering, you will also enjoy limited access to Premium articles, exclusive newsletters, commenting, and virtual events with our leading journalists
Already have an account? sign in
Register for free to continue reading
Registration is a free and easy way to support our truly independent journalism
By registering, you will also enjoy limited access to Premium articles, exclusive newsletters, commenting, and virtual events with our leading journalists
Already have an account? sign in
Join our new commenting forum
Join thought-provoking conversations, follow other Independent readers and see their replies