How to apply for Rishi Sunak's £9,000 business grant
Chancellor announces £4.6bn package of support to help businesses survive third national lockdown
Chiara Giordano
Tuesday 05 January 2021 15:45 Comments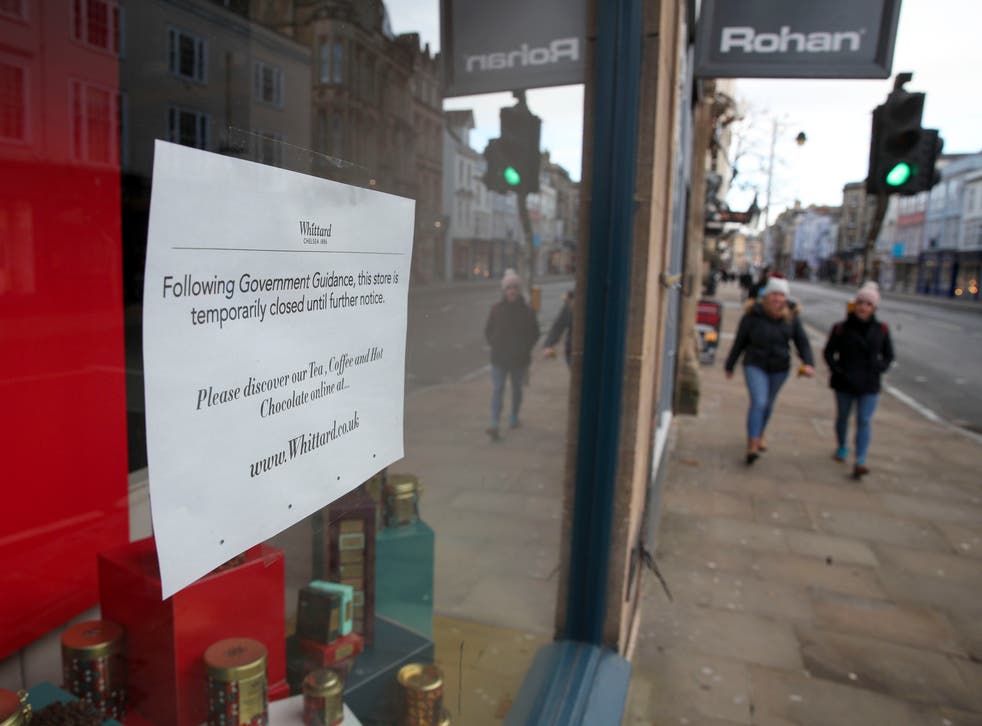 Chancellor Rishi Sunak has announced a one-off grant of up to £9,000 to help businesses survive the latest national coronavirus lockdown.  
Retail, hospitality and leisure sites will be offered the payments to help them stay afloat during England's third lockdown, which is expected to last at least six weeks from 6 January.  
A further £594m will also be made available for local authorities and devolved administrations to support businesses not eligible for the grants.
In total, the package is expected to cost an estimated £4.6bn, the Treasury said.
Here's how to claim the grant and how much your business could be eligible for:
The one-off "top up" payments are expected to benefit more than 600,000 businesses.
The payments will be based on the size of each shop, pub, cafe or hotel tied into the business rates typically paid by each business.
The smallest sites with a rateable value of £15,000 or less will be able to claim up to £4,000, while medium-sized ones with a rateable value between £15,000 and £51,000 are eligible for up to £6,000.
Larger businesses with a rateable value of more than £51,000 will be able to claim up to £9,000.
Of the £594m discretionary fund, the Scottish government will receive £375m, the Welsh government £227m and the Northern Ireland executive £127m.
Boris Johnson announces a new national lockdown in England
Businesses will be able to apply to their local authorities for support.
The new one-off grants come in addition to grants worth up to £3,000 for closed businesses, and up to £2,100 per month for impacted businesses once they reopen.
However, the chancellor stopped short of extending the business rates holiday, which ends in April, and cuts to VAT - two of the key demands from industry pressure groups.
Other noticeable absences were improvements to sick pay and support for working parents.
Mr Sunak did not rule out further support in future, in particular over business rates relief and sick pay improvements, telling Sky News: "We'll have a budget in early March, where we'll take stock of all the various support that we've put in place, including today's announcement of cash grants, and then review and set out the next stage of our economic response to coronavirus at that point."
According to real estate specialists Altus Group, 401,690 non-essential shops, 64,537 pubs/restaurants, 20,703 personal care facilities and 7,051 gyms and leisure centres are now closed.
Additional reporting by PA
Register for free to continue reading
Registration is a free and easy way to support our truly independent journalism
By registering, you will also enjoy limited access to Premium articles, exclusive newsletters, commenting, and virtual events with our leading journalists
Already have an account? sign in
Join our new commenting forum
Join thought-provoking conversations, follow other Independent readers and see their replies