Calais Jungle closed: Children at risk of 'disappearing' into hands of smugglers, warns Yvette Cooper
The new chair of the Home Affairs Select Committee said hundreds of children in the camp are at risk despite efforts to bring some to the UK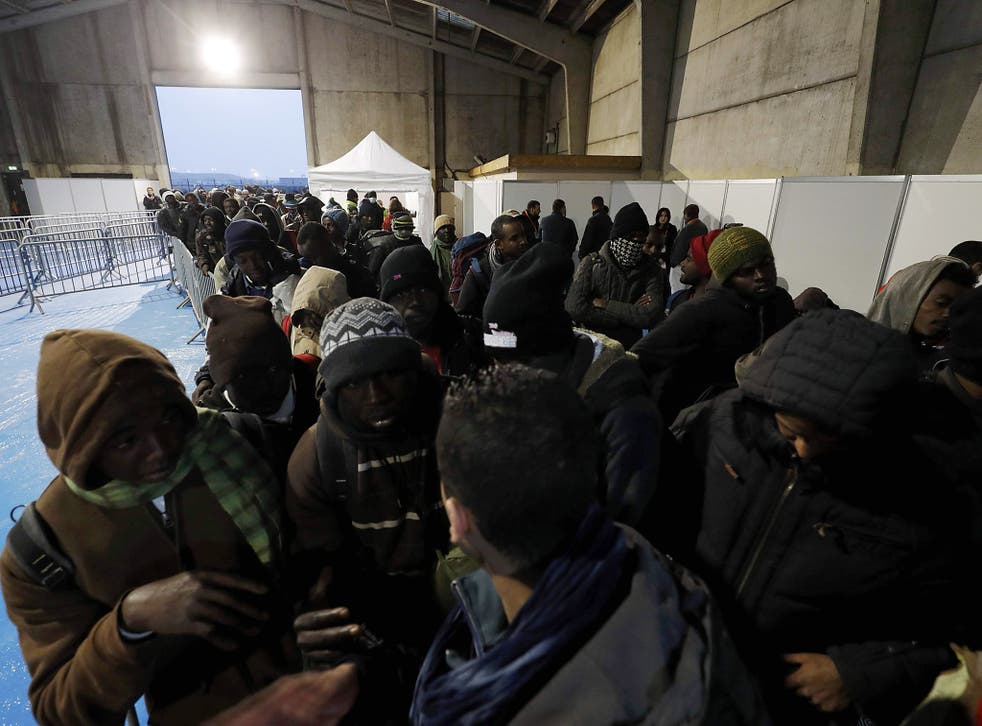 Children will "just disappear" into the hands of smugglers and people-traffickers as French authorities clear the Calais 'Jungle' camp, a leading MP has warned.
Yvette Cooper said that despite efforts to bring unaccompanied children to the UK from the immigrant camp, there are still hundreds there as bulldozers are poised to move in.
Ms Cooper, who chairs the influential Home Affairs Committee, said the British and French authorities had not acted quickly enough or gone far enough to re-unite children who have family in the UK with relatives.
She said: "We know that there are some who the charities have been working with over many months and they are still stuck in Calais today.
"That's what's really worrying…once the clearances start we know that there is a significant risk that many of those children and young people just disappear.
"That is what happened last time when part of the camp was closed without a plan for the children and teenagers.
Dramatic footage shows unrest in Calais ahead of 'jungle' demolition
"And the consequences; they slip into the arms of the smuggler gangs, the traffickers. Just at the point at which they might have been able to be reunited with their family, then they are lost."
The evacuation of the camp has now begun following clashes between some residents and police.
Authorities will begin dismantling makeshift homes there on Tuesday after buses arrived to transport 3,000 people to reception centres, where they will have to claim asylum in France within a set period of time or face deportation.
But Ms Cooper said adequate arrangements for children had not been made: "There are still hundreds of children and teenagers stuck in the camp and the French authorities have not put in place proper alternatives of places for the children to go that are safe and that's why I think it's right that Britain should be doing its bit as well."
Young refugee reunited with his brother after months in Calais Jungle
Calais refugee camp evacuation

Show all 15
The British government has called for as many unaccompanied children with links to the UK as possible to be transferred from the camp before it is closed.
Since Monday last week Citizens UK estimate over 200 children have been brought to safety across the Channel.
Around 70 will be housed in emergency accommodation in Devon before being reunited with family members or moved to other parts of the country.
The latest groups of refugee children to arrive in the UK have been kept hidden behind a screen, with campaigners insisting this was to protect them rather than to hide their age, a subject which has been the focus of debate in recent days.
Immigration minister Robert Goodwill said: "We are absolutely committed to safeguarding and protecting children in Calais and have already transferred a considerable number of unaccompanied minors to the UK so far this year."
Join our new commenting forum
Join thought-provoking conversations, follow other Independent readers and see their replies