Cameron accused of letting Britain 'sleepwalk out of Europe'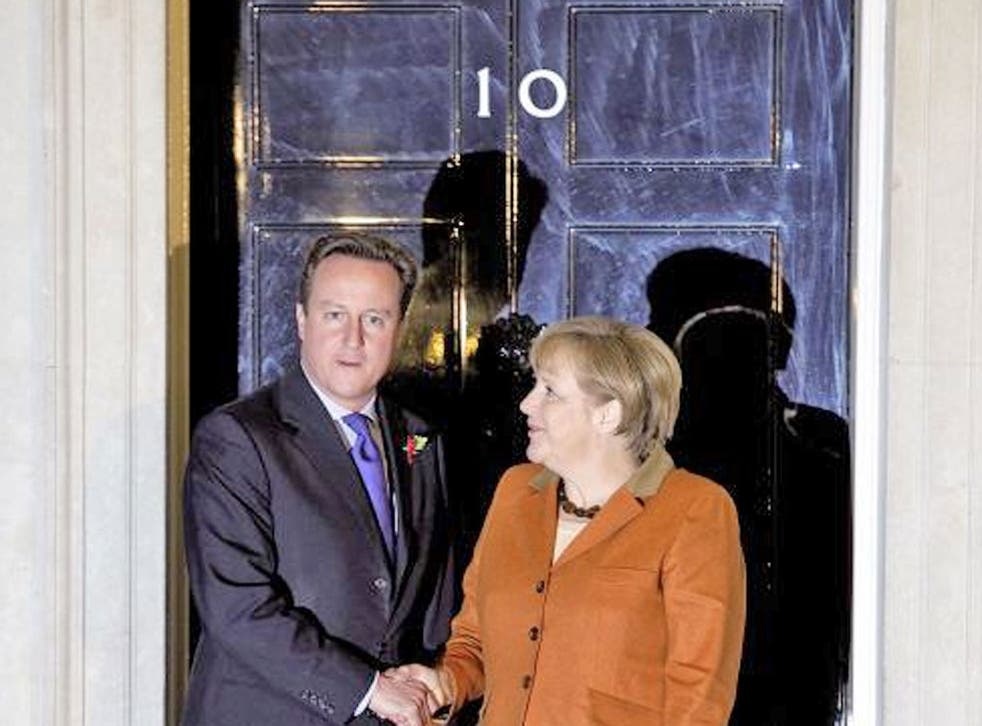 David Cameron will be accused by Labour of allowing Britain to "sleepwalk" to the exit door of the European Union as he faces virtual isolation at a summit to discuss the EU budget.
Ed Miliband will tell the CBI's annual conference today that rising Euroscepticism in the Conservative Party and the country makes this a very dangerous moment for Britain and British business. While insisting that Labour remains a pro-European party, he will admit that the EU's failings need to be addressed and that Europhiles must remake the case for the Union rather than turn a "blind eye" to its problems.
The Labour leader was accused of opportunism last month when his party joined forces with Tory Europhobes to defeat the Government by calling for a cut in the EU budget for 2014-20. Today he will suggest that was a temporary alliance, saying: "Those of us, like me, who passionately believe that Britain is stronger in the EU cannot be silent in a situation like this. I will not allow our country to sleepwalk toward exit because it would be a betrayal of our national interest."
Mr Miliband will argue that Mr Cameron does not want Britain to leave the EU but portray him as too weak to stop it happening. He will accuse the Prime Minister of infuriating the Tory sceptics by wielding phantom vetos which undermine UK influence in Europe.
The Labour leader will also warn that withdrawal would leave Britain "voiceless and powerless, on the outside looking in at forums like world trade talks." But he will tell Labour's pro-EU wing: "The answer is not just to make the same old case for the EU more loudly. We need to argue the case in a new way, not simply assume it as an article of faith."
Mr Cameron will repeat his demand for a freeze in EU spending when European leaders gather in Brussels on Thursday. But with Germany now backing a small increase in spending, the summit could break up without agreement. Although other nations also have their own demands, the UK might be blamed for such a failure as member states lose patience with Mr Cameron's demands for some powers to be returned to Britain.
Vince Cable, the Liberal Democrat Business Secretary, backed the Prime Minister's stance on the EU budget but warned against a drift towards withdrawal, saying reform was best achieved from within. He told the BBC's Andrew Marr Show it was "potentially very damaging" for British business to "suggest reopening in a fundamental way our relationship with the European Union." Meanwhile David Davis, the former Europe Minister and a prominent Tory sceptic, added to the pressure on Mr Cameron by calling for a double referendum – one to approve a list of powers for the UK to seek to seize back and then an "in/out" public vote once they had been negotiated.
He said the first referendum should be held within a year, before the next European Parliament elections in 2014. He predicted the support of 70 per cent of voters on a 90 per cent turnout. "We have got to, somehow, dramatically change our relationship with Europe. Not a little bit of a power here and a little bit of a power there. We have got to bring back lots of powers," he said.
William Hague, the Foreign Secretary, hinted at some flexibility in Mr Cameron's negotiating stance at the summit and did not talk up the prospect of securing a freeze. "We will go for the lowest European budget that we can get," he told Sky News.
Register for free to continue reading
Registration is a free and easy way to support our truly independent journalism
By registering, you will also enjoy limited access to Premium articles, exclusive newsletters, commenting, and virtual events with our leading journalists
Already have an account? sign in
Register for free to continue reading
Registration is a free and easy way to support our truly independent journalism
By registering, you will also enjoy limited access to Premium articles, exclusive newsletters, commenting, and virtual events with our leading journalists
Already have an account? sign in
Join our new commenting forum
Join thought-provoking conversations, follow other Independent readers and see their replies