Cameron dismisses 'abandon the north' call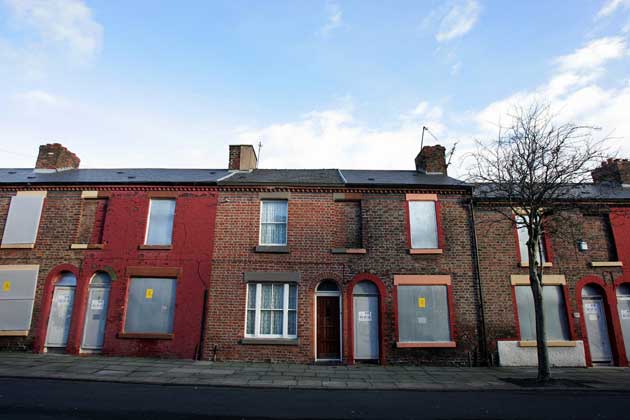 Tory leader David Cameron today branded a report by a Conservative-leaning think tank which suggested people should abandon northern cities as "complete rubbish".
Mr Cameron attempted to calm northern voters by attacking the report which wrote off some towns and cities as "beyond revival".
The report by the Policy Exchange claimed regeneration had failed and people should leave cities such as Liverpool, Sunderland and Bradford and relocate to the south-east.
The Policy Exchange is widely described as David Cameron's favourite think-tank.
But today Mr Cameron distanced himself from the think tank and said its ideas would not be adopted as party policy.
"This report has got nothing to do with the Conservative Party, this is an independent think tank, it has charitable status, I think this report is complete rubbish. It is barmy," Mr Cameron said.
"It has produced some good work in the past, but this is a very bad report. Sometimes they come up with good ideas and sometimes they come up with bad ideas. This is a bad one.
"I think there is a resurgence going on in Britain's northern cities.
"It certainly won't become Conservative Party policy. Conservative Party policy will continue the good work of regenerating cities right across England, including northern cities."
The timing of the Policy Exchange report comes at an embarrassing time for Mr Cameron as he embarks on a two-day visit to Cumbria and the North West of England, also taking in Merseyside.
Speaking on a visit to Carlisle he added: "When I think of urban regeneration and city regeneration I think of things like the Albert Dock in Liverpool, the canal work in Leeds, the SAGE centre in Gateshead.
"I think the idea that cities can't regenerate themselves - they were built for one purpose and can't do another purpose - is just nonsense."
The report argued mass internal migration was the only answer to a decade of "failed" efforts at regeneration.
It suggested the three million new homes planned by the Government should be shared equally between the capital city, Oxford and Cambridge.
Its own authors conceded it might be viewed as "barmy", but said ports like Liverpool and Sunderland had "lost much of their raison d'etre" with the decline of shipping and had "little prospect of offering their residents the standard of living to which they aspire".
Government Minister Vera Baird, the MP for Redcar, and Solicitor General, said: "Cameron can distance himself from this all he wants, but he needs to explain why his friends have no faith in the North.
"This is exactly the sort of vindictive, anti-northern thinking that led to the widespread industrial decline of swathes of the North under Thatcher.
"Apparently this is once again in vogue in Notting Hill.
"It is important to counter the claims in this report: regeneration continues apace in the coastal northern town I represent, which has new job opportunities, new industry, including a new planned shipping terminal, and important increases in public spending."
Peter Kilfoyle, Labour MP for Liverpool Walton, said the report "is bizarre, it is unrealistic, and it is untrue".
He told BBC Radio 4's Today programme: "The reality of today is that the regeneration of cities - and I can only speak for Liverpool - but it's certainly improving by leaps and bounds."
The Department for Communities and Local Government also dismissed the report's conclusions.
"No Government has done more to turn around decades of neglect, and since 1997, cities like Manchester, Liverpool and Newcastle have benefited from thousands of new jobs, lower crime rates and better living standards thanks to our sustained commitment to regeneration, and investment in public services," a spokesman said.
Join our commenting forum
Join thought-provoking conversations, follow other Independent readers and see their replies