Cameron tries to fix 'women problem' in the lower ranks
PM uses class of 2010 to redress the gender balance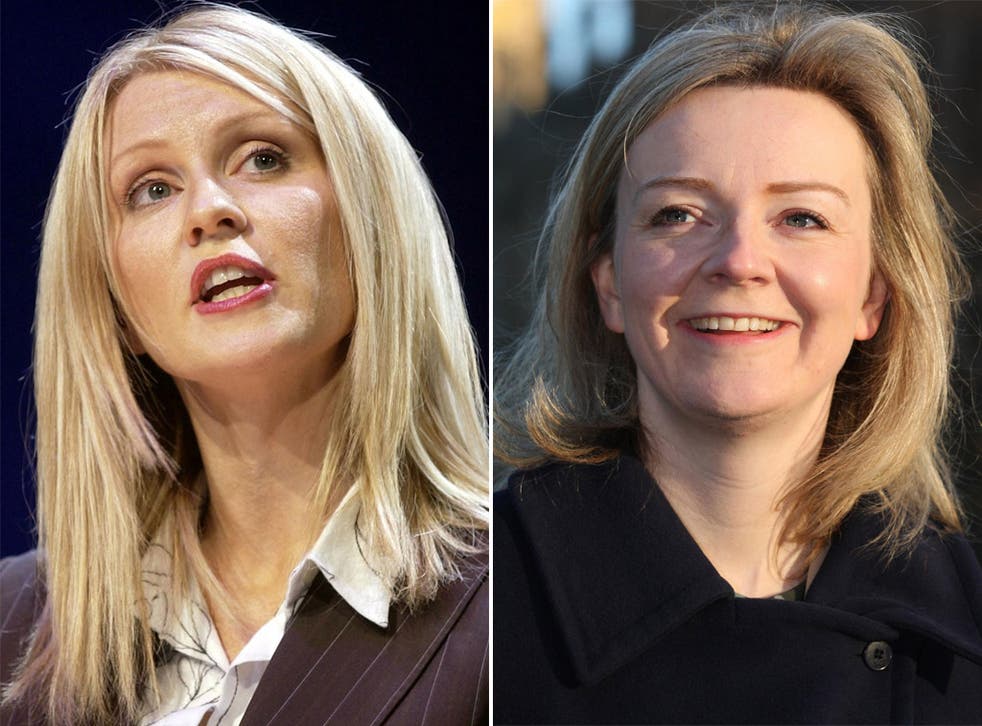 The lower ranks of government have been bolstered with women from the Conservatives' 2010 intake of new MPs, as David Cameron yesterday tried to address concerns that his reshuffle had demoted senior women from the Cabinet – and that the Coalition is out of touch with women voters.
With the full list of ministerial changes emerging yesterday, a key feature was the rapid promotion of Tory MPs elected two years ago. Among those about half are women – moving into key departments such as Education, Health and Justice. Mr Cameron, who has faced the charge that he has a "women problem", has pledged to have women in one-third of ministerial posts by 2015.
Those promoted include Liz Truss, once a member of CND, who has been put in charge of early-years education with a remit to make childcare more affordable. She has recently published research in the area and her promotion is a clear sign that the Government wants to bring forward new proposals on an issue that Mr Cameron believes will be vital at the next election.
Also promoted is Anna Soubry who becomes Under-Secretary at Health. Once a presenter on Central Television, she retrained as a barrister, was a member of David Cameron's A-list of candidates and was tipped for promotion. She is on the left of the party and is close to Ken Clarke – with the pair sharing neighbouring seats.
Former lawyer Helen Grant, the MP for Maidstone and the Weald, is the Conservatives' first black female MP. Before being promoted to Under-Secretary at the Justice Department she sat on the Justice Select Committee and criticised plans to reform legal aid.
The other noticeable feature of those 2010 MPs chosen for early promotion is their closeness to George Osborne.
Some Tory backbenchers expressed concern that Mr Cameron had prioritised promoting the new intake of Tory MPs over those elected in 2005.
They pointed out that a number of the new ministers did not have extensive managerial experience and could have benefited from longer on the backbenches before being promoted.
They pointed to the experience of Chloe Smith – elected in a by-election in 2009 – who was rapidly promoted to Economic Secretary to the Treasury in October last year only to get effectively sidelined in this reshuffle. She now takes on a less demanding role in the Cabinet Office after being blamed for a faltering performance while being questioned by Jeremy Paxman on Newsnight.
The more outspoken members of the new intake have been sidelined. Jesse Norman, who openly defied Mr Cameron on House of Lords reform but who is seen as a rising intellectual star in the Parliamentary party, looks set to remain on the backbenches.
Leading ladies promoted in the reshuffle
Anna Soubry
Under Secretary at Health
Previously not afraid to speak her mind – she once supported the legalisation of cannabis – she now has the job of selling the Government's controversial heath reforms.
Esther McVey
Under Secretary at Work and Pensions
Described as a "glamorous, sparky, fast-talking Liverpudlian television presenter", McVey once worked on GMTV with Eamonn Holmes. She now has the drier task of implementing Universal Credit.
Helen Grant
Under Secretary at Justice
The first black female Tory MP helped Oliver Letwin put together the policy review in opposition before inheriting Ann Widdecombe's seat. In 2008 Grant was quoted a saying she would "never play the race card".
Liz Truss
Education Minister
Not from a traditional Tory background, Truss was once a member of the CND and a leading Liberal Democrat at university. Recently the New Statesman dubed her Iron Lady 2.0.
Register for free to continue reading
Registration is a free and easy way to support our truly independent journalism
By registering, you will also enjoy limited access to Premium articles, exclusive newsletters, commenting, and virtual events with our leading journalists
Already have an account? sign in
Register for free to continue reading
Registration is a free and easy way to support our truly independent journalism
By registering, you will also enjoy limited access to Premium articles, exclusive newsletters, commenting, and virtual events with our leading journalists
Already have an account? sign in
Join our new commenting forum
Join thought-provoking conversations, follow other Independent readers and see their replies