Cameron will go to Kazakhstan despite dubious record on rights
PM to visit dictatorship that is expected to play key role in Afghanistan military withdrawal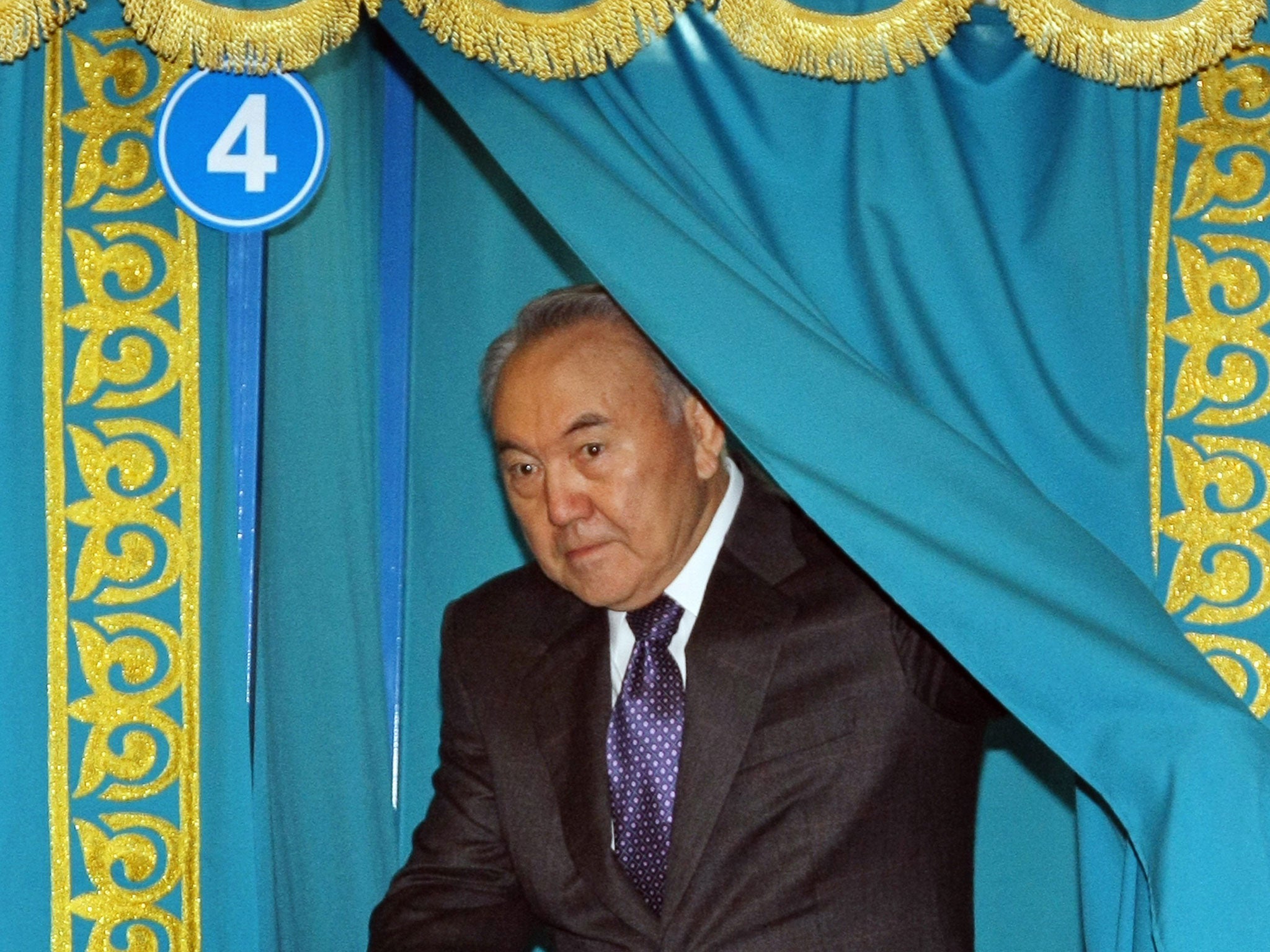 David Cameron is to pay a two-day visit to the dictatorship of Kazakhstan at the end of this month despite the country's chequered human rights record. It would be the first time that a serving British Prime Minister has ever visited the Central Asia region.
A year ago there were reports that Mr Cameron had been "pressured" into a visit to the country by President Nursultan Nazarbayev, who was apparently eager to trade concessions over military transit for the prestige of hosting a major foreign leader on his home turf. Mr Cameron was reported at the time to be deeply uneasy about the visit, and in the end it never happened.
But a new visit was announced on Monday by a spokesperson for the Kazakh government, who said that Mr Cameron would visit the cities of Atyrau, Astana and Almaty during his time in the country. The trip will involve meetings with British oil and gas companies as well as official talks with Mr Nazarbayev, they added.
The visit will apparently involve an overnight stay in Kazakhstan and the spokesperson said it came about after Mr Nazarbayev invited Mr Cameron when they met at the Olympics in London last summer.
The Central Asian country is likely to play a key role in the withdrawal of military equipment from Afghanistan next year, and is being courted by nations with forces there, along with a number of other former Soviet nations in Central Asia. With increasing instability in Pakistan, the overland journey through Central Asia is the most reliable exit route for military hardware.
Mr Nazarbayev is one of several Central Asian leaders who have ruled their countries since the breakup of the Soviet Union. Political opposition is not tolerated and family members have built up influence – and, in some cases, fortunes.
While the human rights situation in Kazakhstan is not as bad as in some neighbouring countries, notably Uzbekistan, Human Rights Watch says the climate has "seriously deteriorated" in the past two years.
In December 2011 there were clashes in the city of Zhanaozen between striking oil workers and police which resulted in police shooting dead at least 15 people, mainly unarmed protesters. Opposition political leaders have been jailed, and independent media outlets closed down.
However, because of the country's huge reserves of natural resources, especially oil and gas, Mr Nazarbayev has often been given an easy ride on human rights by Western leaders keen to court the country's natural resources. With the plans being made for the Afghanistan withdrawal, a new charm offensive is underway to get Central Asian leaders on board.
Kazakhstan has also been fertile territory for former Prime Minister Tony Blair, whose foundation has a multi-million pound contract to advise the government on political and economic reform.
Join our commenting forum
Join thought-provoking conversations, follow other Independent readers and see their replies