Candy Crush MP: House of Commons launches investigation to find person who took photo of Nigel Mills
The MP will not be punished for playing the game on his iPad
Kashmira Gander
Monday 08 December 2014 17:04 Comments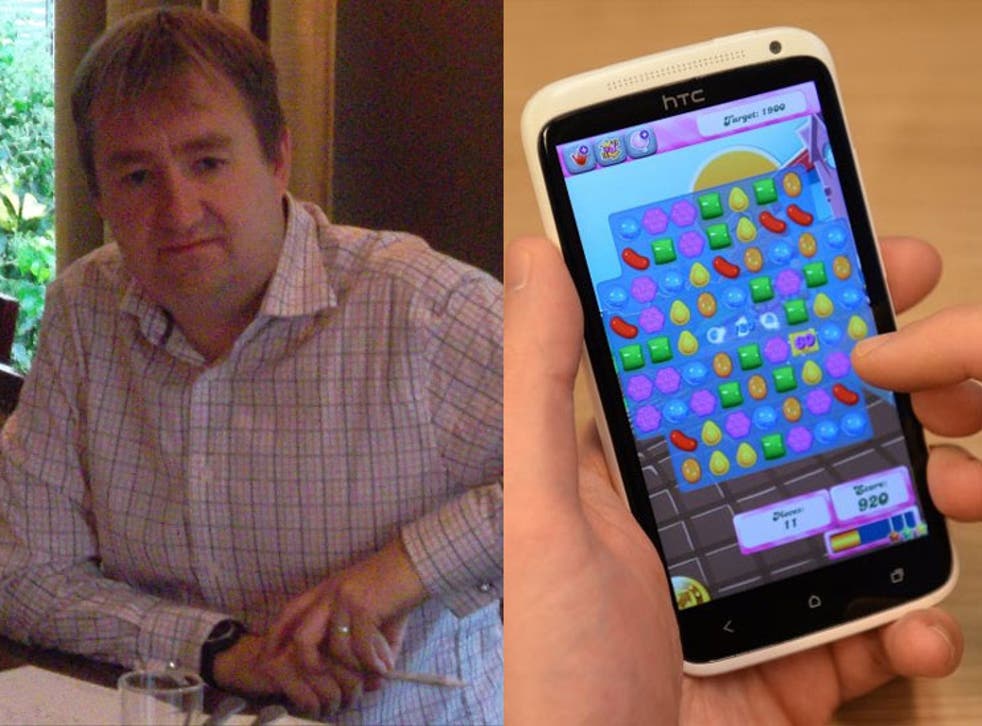 The House of Commons has launched an investigation to uncover who took a photo showing an MP playing a mobile game during a committee session, over concerns the shot breached parliamentary rules.
Tory MP Nigel Mills faces no sanctions for playing the hugely popular mobile app game Candy Crush Saga during a Work and Pensions Committee evidence sessions, photos of which were published in The Sun.
He has since "unreservedly" apologised after The Sun printed photographs showing him indulging in the game.
The Amber Valley MP initially told the newspaper he would "try" not to be diverted by the game again, but later tweeted: "I guarantee it will not happen again"
Prime Minister David Cameron has come to Mr Mill's defence, and described him as a "hardworking" politician.
He added: "I'm sure he will be embarrassed by what he saw in the papers today and he will work even harder in the future."
One of Mr Mills' senior Tory colleagues, Sir Edward Leigh, has reportedly suggested that he was only trying to "keep himself awake" during a boring committee meeting.
But the House of Commons is concerned by the potential breach of strict parliamentary rules, and taking images without permission can lead to individuals being barred from the estate.
"This was a breach of the filming rules for House of Commons Committee Rooms, and will be investigated by the Serjeant at Arms," a spokesman said.
Commons rules state that no one should photograph, film or sketch or have their voice recorded anywhere within the Parliamentary Estate without permission.
"Anyone who attempts to do so, or to market, publish or transmit such material will be referred to Black Rod or the Serjeant at Arms," the rules add.
While the Serjeant at Arms can impose some punishments, "serious breaches" are reported to the Administration Committee.
The TaxPayers' Alliance spokesman John O'Connell called the investigation "nonsense on stilts".
"If the Parliamentary authorities have the time and money to waste on this pointless inquiry, then clearly we need to have another look at the size of their budget," he said.
"The issue isn't how the photos got out, but why the MP was messing around on video games during the Committee and why Parliament insists on these outdated filming regulations for what is, lest we forget, a public meeting."
Candy Crush Saga is a free-to-download mobile game but users pay extra for more moves to improve their score. Having started out on social network Facebook, it moved on to mobile devices in 2012, and is now played more than a billion times a day, according to developer King.com.
Additional reporting by PA
Register for free to continue reading
Registration is a free and easy way to support our truly independent journalism
By registering, you will also enjoy limited access to Premium articles, exclusive newsletters, commenting, and virtual events with our leading journalists
Already have an account? sign in
Join our new commenting forum
Join thought-provoking conversations, follow other Independent readers and see their replies