Capita accused of using major government contract to short-change small companies, driving some out of business
Exclusive: Outsourcing giant became a 'runaway commercial monster' and scandal makes a mockery of Coalition's commitment to help SMEs, say companies
Chris Green
,
Oliver Wright
Tuesday 10 February 2015 22:19 Comments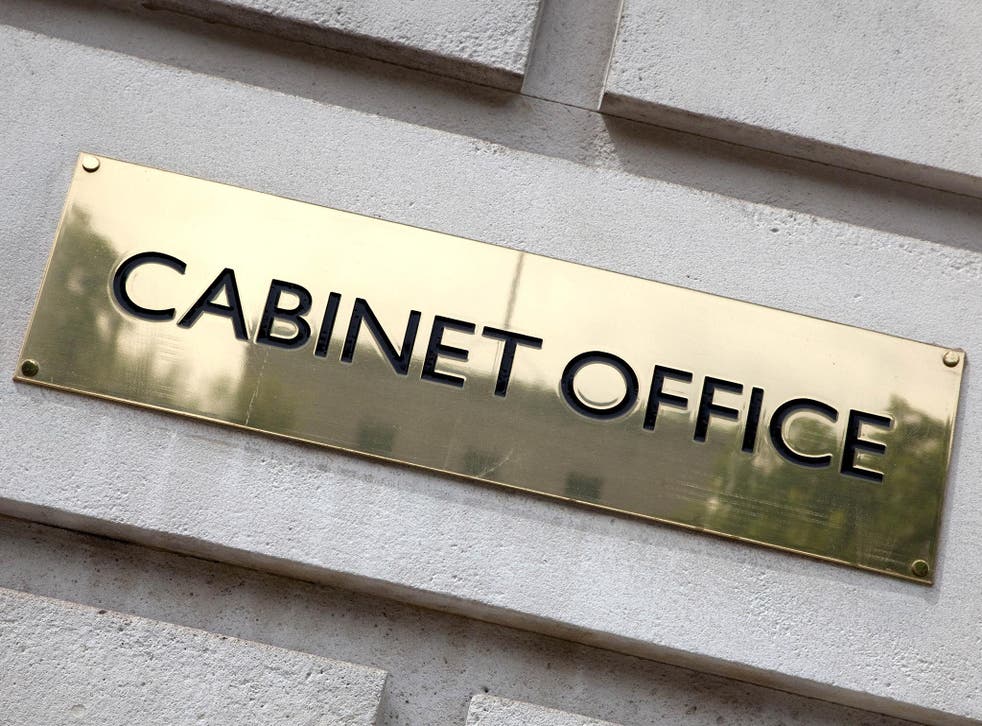 The controversial outsourcing giant Capita is facing an investigation into allegations that it used a major government contract to short-change small companies, resulting in some going out of business.
The company has been hit by allegations that it exploited its dominant position at the expense of the small suppliers it works with – while taking a minimum 20 per cent cut of the value of all contracts to administer a lucrative civil service training scheme. Three years ago ministers hailed the £250m contract to provide all civil service learning and development training as a model of how to open up the public sector to small businesses and provide better value to the taxpayer.
Under the deal, Capita took over responsibility from individual government departments for procuring training while ensuring that the majority of the work was delivered through "an open and competitive supply chain" to allow small and medium enterprises (SMEs) access to government business.
But a group of 12 companies involved in the scheme have now formed a group to take their complaints to the Cabinet Office and the National Audit Office and demand an investigation into Capita.
The Cabinet Office said it was investigating the allegations about the contract – which may also be the subject of a National Audit Office inquiry. Among the claims being made by small suppliers are:
* Capita routinely paid invoices late, leading to crippling knock-on effects. Documents show Capita said it would only pay invoices within 40 days – 10 days later than the 30-day maximum required by the Government.
* The firm became a "runaway commercial monster" that undermined small businesses by hiring their sub-contractors to do work directly for Capita – effectively cutting them out of government business after they had already paid the start-up costs of designing training programmes.
* Capita took excessive fees for administering contracts, meaning that some government departments were paying more for training programmes than they had done under the old system while small contractors were being paid less.
* Capita included "non-compete clauses" in contracts with SMEs, preventing them from getting further work from the Government without the explicit permission of Capita.
The firms, which have all supplied similar training services to central government for more than a decade, said the contract had left them facing massive collapses in turnover. Three firms have been forced to cease trading, while others have had to leave the UK market.
Henry Stewart, CEO of Happy Ltd, which offers IT training to government, said his firm had lost around 25 per cent of its business since Capita took over, as it favoured its existing computer training supplier and only passed on small pieces of work.
"I'm staggered by the lunacy of this," he said. "You achieve best value and good prices by competition. What they've done is set up a monopoly – the contractor then has so little pressure on it to provide good service."
He likened the act of operating under a big company to "working while being sat on by an elephant", losing the flexibility that usually allows SMEs to thrive. "It could have bankrupted us. It's the most difficult period I've been through in 25 years of business," Mr Stewart added.
Christine Archer, director of The Faraday Partnership, which offers staff coaching, leadership and consultancy services, said Capita's late payments had left some firms unable to pay suppliers.
"This has happened systematically over the past three years," she said. "Francis Maude has been talking repeatedly about naming and shaming [companies who pay invoices late], and yet his own department is party to this atrocious practice."
Ms Archer added that the percentage Capita was able to take to administer the contracts meant that both small suppliers and the Government were losing out: "In some cases government departments are paying more for the services than they got in the past while the suppliers are getting less."
She added: "Not only that but they're also going to the people we work with to provide the training and negotiating directly with them to cut us out of the business. That does not seem to be in the spirit of the contract."
In November, Ms Archer raised her concerns about Capita with Ed Smith, the chairman of the Crown Commercial Service, which is responsible for policing government procurement. Although he appeared "shocked" at what she told him, she said she has not heard from him since.
Other members of the consortium include Fletcher Consultancy, Walkgrove, LMD Learning Solutions and Berkshire Consultancy. The remaining six, some of whom have ongoing contracts with Capita, requested to remain anonymous.
The Cabinet Office said it was taking the claims seriously. A spokeswoman said: "Some changes have already been made to improve these contracts, but we are aware of ongoing concerns from a number of suppliers and are currently investigating these issues. As part of our long-term plan to support small businesses, the contract for learning and development for central government includes a provision that more than half of the business must be competed, to encourage SMEs."
Capita said it had now altered its payments terms and said 59 per cent of business contracts awarded via the Civil Service Learning contract had gone to SMEs, and 70 per cent by value of supplier invoices have been from SMEs.
"We have been working closely with Civil Service Learning [CSL] to improve payment times overall and, by late 2014, were achieving settlement times of 30 days or less more than 92 per cent of the time," said a spokeswoman.
She added: "Non-compete clauses were a measure agreed with our client to enforce the CSL model with government departments initially (so people were not direct-marketed by potential suppliers). Now the framework is operating as it should, Capita and Civil Service Learning has recently agreed to remove them."
Register for free to continue reading
Registration is a free and easy way to support our truly independent journalism
By registering, you will also enjoy limited access to Premium articles, exclusive newsletters, commenting, and virtual events with our leading journalists
Already have an account? sign in
Join our new commenting forum
Join thought-provoking conversations, follow other Independent readers and see their replies