'Cash for ash': The energy scandal surrounding DUP leader Arlene Foster
DUP leader strongly denied claims she was responsible for the scheme, which could cost the taxpayer close to £490m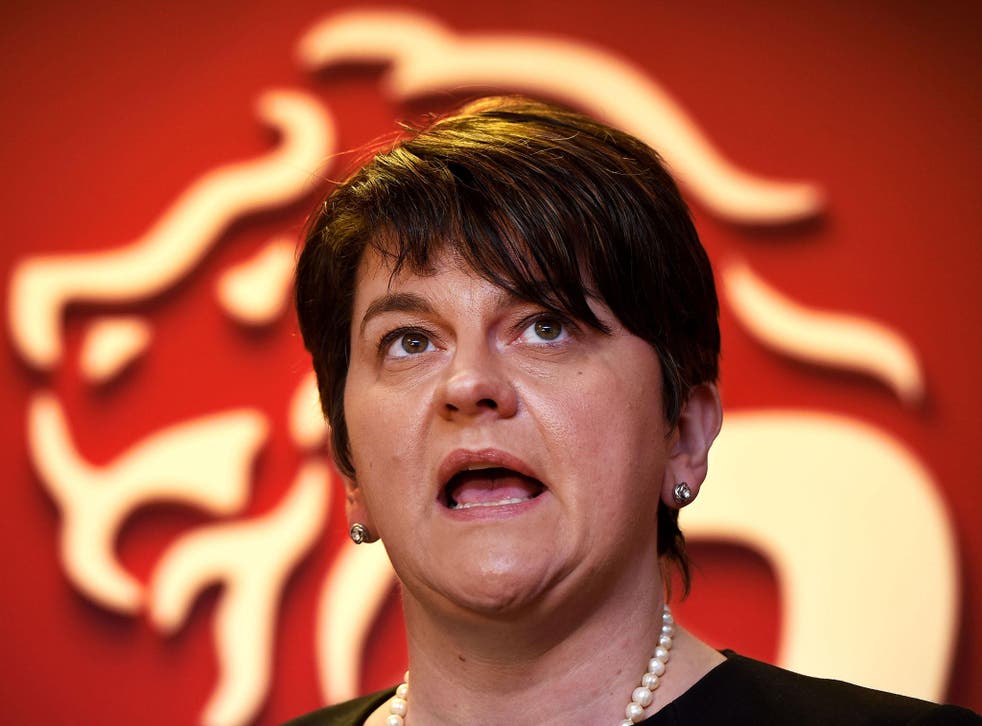 Concerns have been raised about the policies of the Democratic Unionist Party as the Conservatives enter negotiations in a bid to shore up Theresa May's weakened Government with a "supply and confidence" arrangement.
The deal caused a furious backlash over the DUP's record on issues such as LGBTQ+ rights and abortion, and led many to read up on controversies in the party's past.
One such debacle was the "cash for ash" scandal, when businesses were given a financial incentive to burn resources needlessly.
Why the DUP is so controversial
The Renewable Heat Incentive (RHI) scheme was set up by Northern Ireland's Department of Enterprise, Trade and Investment in 2012, when current DUP leader Arlene Foster was in charge.
While the scheme was designed to encourage businesses to move from using fossil fuels to renewable heating systems, it backfired by offering subsidies greater than the cost of fuel.
For every £1 spent on renewable heating systems, businesses received £1.60 in subsidies, leading to the scandal being dubbed "cash for ash" or "the more you burn the more you earn".
It meant one farmer was allegedly able to secure £1m worth of public funding to heat an empty shed.
Ms Foster was head of the department responsible at the time and faced calls to stand down as the scandal was made public by a whistleblower.
General Election 2017: Big beasts who lost their seats

Show all 7
Despite the original estimate for the cost of the sceme being set at £400m over 20 years, the Department for the Economy said it would instead cost tax payers closer to £490m.
A total of 1,946 applicants to the RHI scheme were approved, a 98 per cent approval rate.
There was also a spike of 984 applications in the three months before changes to the system came into effect.
Martin McGuinness, the former Deputy First Minister of Northern Ireland, called for Ms Foster to stand down as he warned the region was "facing a serious growing political crisis".
Ms Foster was also accused of "being asleep at the wheel," but strongly denied claims she was responsible for the scheme.
Join our new commenting forum
Join thought-provoking conversations, follow other Independent readers and see their replies