'Cash for access' scandal: Lobbying clean-up law that failed to stop MP scandals
'Dog's breakfast' act targeted charities and missed its mark
James Cusick
Monday 23 February 2015 19:46 Comments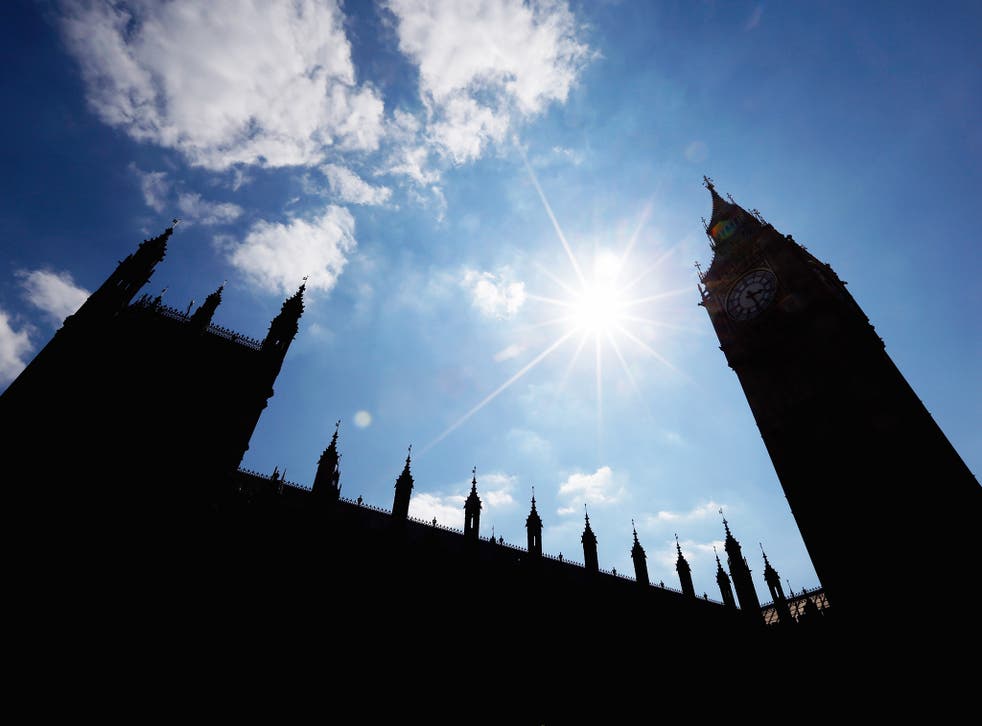 On the eve of becoming Prime Minister, David Cameron promised to tackle the under-the-radar industry of ministers, former ministers and special advisers using their political influence in return for cash. He described this "lobbying industry" as "out of control."
One of Mr Cameron's flagship solutions to prevent "the next big scandal waiting to happen" is supposed to kick in just before parliament breaks up for the general election.
The register for lobbyists who contact ministers and senior civil servants – a key part of the awkwardly named "Transparency of Lobbying, Non-Party Campaigning and Trade Union Administration Act" – is designed to record ministerial meetings, increase transparency, and list the money being put up to buy political influence.
But during its fast-tracked progress through the Commons, the head of the constitution committee that scrutinised the new law, called it a "dog's breakfast" and predicted: "We will all be back in a year facing another scandal."
In pictures: Embarrassing political exits

Show all 9
The forecast by Graham Allen was out by only a couple of months. The new cash-for-access allegations against two former Foreign Secretaries, Jack Straw and Sir Malcolm Rifkind, suggest little has changed inside parliament's culture since the scandals that led to Liam Fox's resignation as Defence Secretary in 2011, and the damage to the Labour Party that followed the former Transport Secretary, Stephen Byers, being caught on camera in 2010 saying he was a "cab for hire" who would work for £5,000 a day.
The new lobbying bill, according to Mr Allen, "has mistakenly roped in innocent charities and others in the voluntary sector instead of looking at the key issue of MPs who believe it is perfectly acceptable for them to hold second jobs and be highly paid for doing so."
Iain Anderson, chairman of the Association of Professional Political Consultants, said: "There are no lobbyists to be seen in this latest scandal. And the new legislation and register will do nothing to stop this happening again and again."
Instead of looking at the behaviour of rogue MPs, Mr Anderson accused the Prime Minister of taking the easy option. "What we have ended up with is a law that is simply a misfit, a bill that gags the wrong people, and misses the entire point," he said.
The new regulation excludes all in-house lobbyists working for companies such as banks, energy firms, and those who act for large corporations. Specialist lobby firms need to list direct contact with ministers (which is rare); but do not have to list their dealings with special advisers (which are frequent). Details about deals, activities, or their financial relationships, are exempt.
Transparency campaigners, such as Spinwatch, have said the bill fails because it is unable to offer insight into who is influencing government.
A wider consequence of the act means charities speaking out on issues that have a party-political connotation will be effectively gagged.
Oxfam have said they could be silenced during the election campaign because of fears their comments will be interpreted as supporting one party.
Amnesty International UK have warned their associate organisations to be "vigilant" and to track expenditure.
Mr Allen warned: "It is still not too late for the government to admit they were fixed on the wrong target. They should postpone the introduction of the lobbying register and admit that with yet another cash-for-access scandal on our hands, the intended clean-up law is, as I've said, a dog's breakfast."
Register for free to continue reading
Registration is a free and easy way to support our truly independent journalism
By registering, you will also enjoy limited access to Premium articles, exclusive newsletters, commenting, and virtual events with our leading journalists
Already have an account? sign in
Register for free to continue reading
Registration is a free and easy way to support our truly independent journalism
By registering, you will also enjoy limited access to Premium articles, exclusive newsletters, commenting, and virtual events with our leading journalists
Already have an account? sign in
Join our new commenting forum
Join thought-provoking conversations, follow other Independent readers and see their replies