Cash-strapped local governments could be forced to ditch subsidised bus services for the elderly and disabled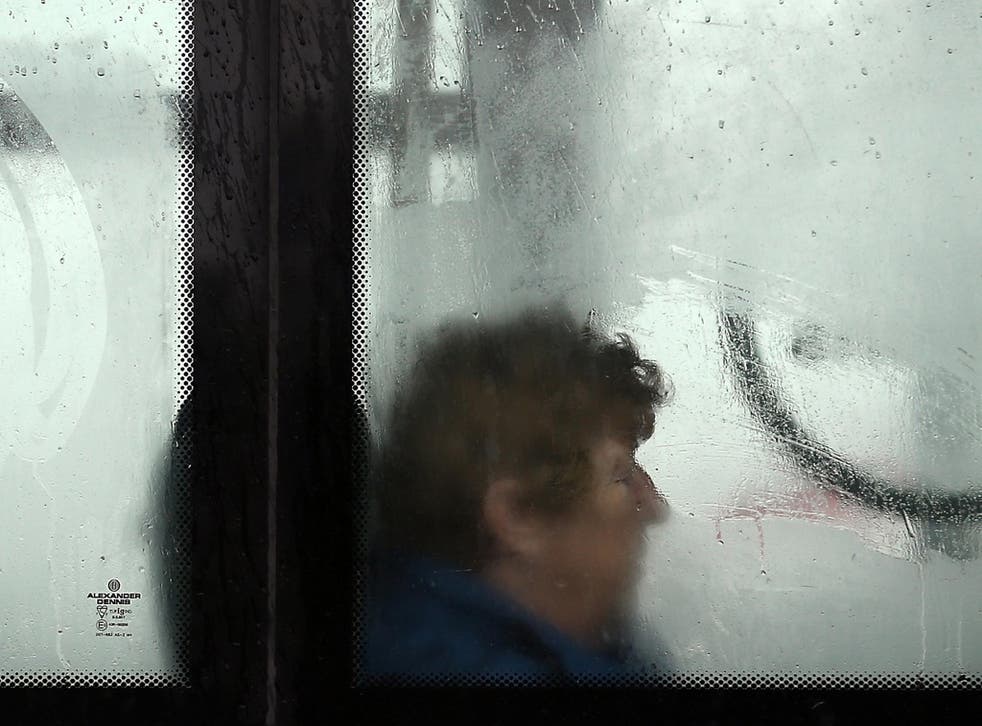 Vital bus services for the elderly and disabled are under threat because a Government cash squeeze has left town halls struggling to pick up bills for free travel, council leaders warned last night.
Seven authorities have already signalled that services could be scrapped and others look likely to follow suit, according to the Local Government Association (LGA).
Councils have a statutory duty to provide free off-peak travel to pensioners and disabled residents.
However, the LGA said Whitehall funding for the national concessionary fares scheme has been slashed from £668m to £407m since 2010, a cut of 39 per cent.
It has been reduced despite growing demand for bus travel from an ageing population. 10 million older and disabled people have concessionary travel passes and make around one third of all bus journeys.
The LGA warned that as a result of the cuts councils across England could be forced to scale back discretionary bus schemes including free peak-time travel, community transport services, reduced fares and school transport.
Leicestershire County Council has announced plans to reduce bus subsidies for the over-60s, disabled people and children in an effort to trim £1.3m from its transport budget.
In Dorset, routes carrying fewer than seven passengers per journey are being withdrawn and subsidised evening, weekend and bank holidays are being scrapped in moves to save £850,000.
Other areas where unprofitable services are in jeopardy include Buckinghamshire, Worcestershire, Somerset, Cumbria and Oxfordshire.
The LGA is preparing an appeal to Chancellor George Osborne to reverse the cuts, protecting threatened bus services, in this month's Budget.
Peter Box, the chair of the LGA's economy and transport board, said: "The concessionary fares scheme provides a lifeline for our most vulnerable residents to go shopping, pick up medication, attend doctor's appointments or socialise with friends. However, it is now under real threat.
"Unless the Government commits to fully funding concessionary fares, elderly and disabled people will be left stranded with a free bus pass in one hand but no local buses to travel on in the other."
A Government spokeswoman said: "We know bus services are vital for many older and disabled people. That is why the right to free travel is enshrined in law and government provides funding to meet the cost of subsidising off-peak travel for these groups.
"In addition the Department for Transport provides funding to bus operators to help more services run and keep ticket prices down. The current level of this funding is protected until 2015-16."
Free bus travel in Scotland and Wales is paid for by the devolved administrations and is not affected by the cuts in Whitehall subsidies.
In England, individuals qualify for bus passes when they reach pension age, apart from in London and Merseyside where the entitlement age is 60. People also qualify at 60 in Scotland and Wales.
Join our new commenting forum
Join thought-provoking conversations, follow other Independent readers and see their replies