Champagne tasting, luxury cushions and spa treatments: Inside the Conservative party conference
The tranquil scene inside the Tory party conference offers a stark contrast to boisterous anti-austerity marches going on oustide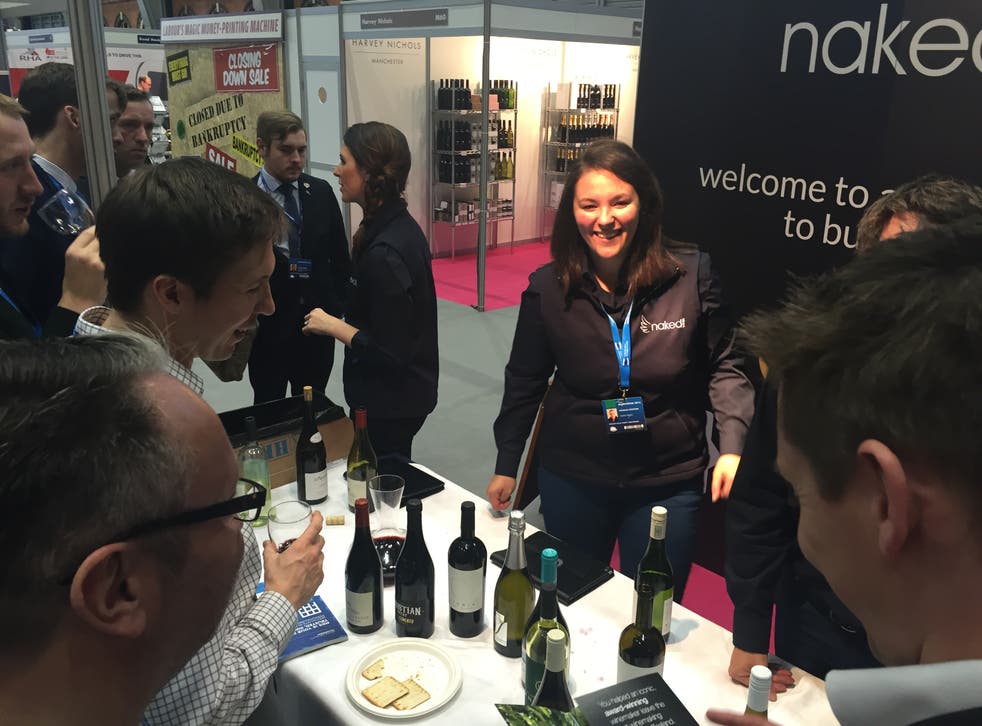 Outside the Conservative party conference, the anti-austerity protest was loud but largely peaceful, with the odd shouts of "Tory scum" targeted at anyone wearing a suit.
Inside the conference centre - just yards away but protected by airport-style security - the setting was one more in keeping with David Cameron's village fair, with stalls selling everything from champagne to comfy cushions, spa treatments and wellies.
Then-deputy chairman Eric Pickles banned champagne from the annual conference in 2009. But fresh from winning a majority in the General Election, the party currently has plenty to celebrate - and delegates did not have to venture far to find a bottle of bubbly.
There are also massive bottles of red wine on display...
And if that's not enough, you could always splash out and hire a whole bar:
The wine-tasting stall was proving very popular...
And for those seeking to unwind, the conference also offers some calming live music:
There are at least two stalls promoting the virtues of expensive jackets:
And for any delegates who may have spilled red wine over their favourite shirt, this stall is on hand to help:
One stall is dedicated to upmarket cufflinks:
Children are catered for too, with the Lazy Lizards stall selling an array of soft toys:
You can book yourself on to a fly fishing trip:
Anyone on the look out for a fancy, comfy cushion can spend some time perusing this stall:
And if they're in need of even more comfort, then a pop-up spa is at hand:
Sometimes all you need is a pair of wellies with grass growing out of them and a bowl of sweets:
If you've still got spare cash, then a stall selling oil paintings might be just the place to spend it:
There are plenty of stalls selling luxury jewellery:
And lots of different tea cups to choose from:
Pimlico Plumbers founder Charlie Mullins, fresh from describing Jeremy Corbyn as a "laughing stock", appears to love David Cameron. Whether he'll manage to sell many of these sinks printed with a logo of him and the Prime Minister is doubtful...
Here's the Culture Secretary John Whittingdale learning about the Football League, which has a stall, of course:
Meanwhile, on the other side of the security 'ring of steel' outside the conference, stands 63-year-old Manchester artist Stephen Raw, who wanted everyone to know he doesn't like Eton Mess:
He was joined by plenty of pigs:
And even Theresa May made a surprise appearance:
But some protesters were just plain rude - not exactly conforming to Jeremy Corbyn's "new, kinder politics":
But there were plenty of nice protesters too:
Join our new commenting forum
Join thought-provoking conversations, follow other Independent readers and see their replies