Charities urge George Osborne to keep green levies to help poor and create jobs
Nigel Morris
Tuesday 26 November 2013 01:01 Comments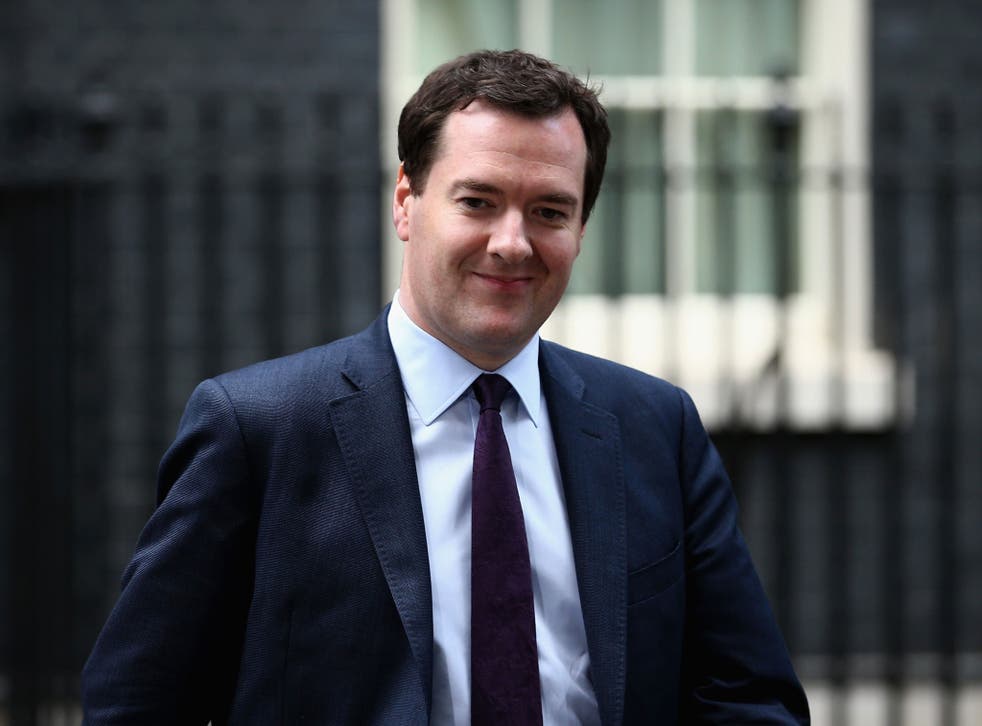 Moves to cut green levies in an effort to reduce energy bills would backfire by harming the most vulnerable and driving up the cost of gas and electricity, George Osborne is warned today by leading charities.
They raised the alarm amid speculation that the Chancellor is preparing to scale back the Energy Company Obligation, which is used to help poorer families insulate their homes, in his autumn statement next week. Critics of the levy, which adds about £50 to the average annual energy bill, say the scheme is bureaucratic and poorly focussed.
But in a joint letter to Mr Osborne, seen by The Independent, more than 90 major charities and businesses argue that cutting energy efficiency measures could increase fuel poverty as it will become more expensive to heat draughty homes. They also point out that green schemes help create jobs and foster economic growth.
The signatories include Age UK, Barnardo's, Scope and the Children's Society, as well as environmental groups, think-tanks, small energy companies and trade unions.
In their letter they challenge the Chancellor to act on a recent promise by David Cameron to make Britain the most energy-efficient country in Europe.
They write: "As you prepare for the autumn statement, we ask you to make good on that pledge and ensure that not only is the funding for energy efficiency not reduced but that it is significantly increased."
The signatories say: "The political debate on how to reduce energy bills needs to focus on long term solutions, which will bring down energy costs for generations to come, rather than quick fixes. Energy efficiency is by far the most cost effective solution for tackling both high energy bills and fuel poverty."
Britain has some of the worst insulated properties in Europe and as a result one of the worst rates of excess winter deaths and fuel poverty in the continent, they say.
They call for a major drive, as part of the Government's infrastructure programme, to make more than half a million homes 'super energy efficient' every year.
"We urge you to announce in your Autumn Statement that you will adopt this proposal and provide a clear signal to the public that you intend to solve this crisis once and for all."
Ed Matthew, director of the Energy Bill Revolution alliance, which organised the letter, said: "The slogan used to be 'vote blue, go green', but if the Chancellor cuts funding for insulation it will be 'vote blue, go blue' for millions of UK families who can't afford to heat their homes this winter. The stark truth is that cutting funding for energy efficiency will condemn people to death this winter."
Their warning comes ahead of figures today (TUES) on numbers of people who died because of last year's wintry weather. About 24,000 people die from the cold in Britain every year, proportionately much higher than other countries with harsher, longer winters.
Register for free to continue reading
Registration is a free and easy way to support our truly independent journalism
By registering, you will also enjoy limited access to Premium articles, exclusive newsletters, commenting, and virtual events with our leading journalists
Already have an account? sign in
Join our new commenting forum
Join thought-provoking conversations, follow other Independent readers and see their replies